Austin Peay Women's Softball at Eastern Kentucky
Saurday and Sunday, March 31st-April 1st
Richmond, KY | Gertrude Hood Field

Clarksville, TN – Coming off a successful 3-1 home stand, Austin Peay State University's softball team hits the road this weekend with a three-game Ohio Valley Conference series at Eastern Kentucky.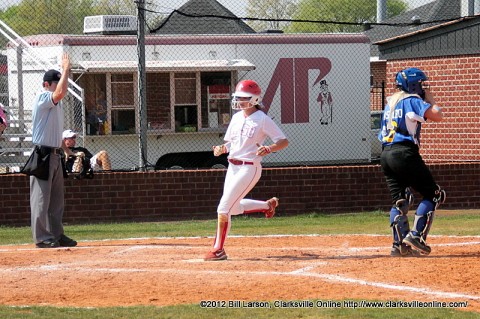 The series begins noon (CDT), Saturday, with a doubleheader at Gertrude Hood Field and concludes with a Sunday single game, also beginning at noon.
The Lady Govs (10-16, 4-8 OVC) recent resurgence this past week has come in large part from junior Morgan Brewer's strong pitching performances-she is 3-0 in her last three starts, including a five-hit shutout of Tennessee State, Thursday, in which she recorded a career-high 10 strikeouts.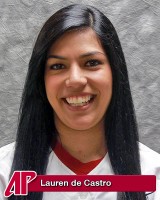 Austin Peay also has seen several Lady Govs find their hitting groove the past nine games, none more productive than sophomore pitcher/first baseman Lauren de Castro, the reigning adidas® Ohio Valley Conference Player of the Week who is hitting .485 over that span, including three doubles, a triple and a home run. She also has scored six runs and drove in seven.
Freshman shortstop Paige Neely has been almost as hot at the plate, hitting .435 in the that nine-game span, while sophomore outfielder Caitlyn Anderson (.375), senior pitcher/DP Ashley Bolda (.313) and senior catcher Amy Mills (.308) come in hitting better than .300 in that stretch.
Overall, de Castro is hitting .388 on the season, with a team-high six doubles, four home runs, 14 runs scored and 18 RBI. Neely's recent surge has seen her batting average improve to .322 for the year.
In the circle, Brewer (5-7) tops the Lady Govs pitching staff in wins, strikeouts (64 in 79 innings of work), while de Castro comes into the EKU series with a 4-4 record and a 2.49 ERA to go with 39 strikeouts in 59 inning.
Eastern Kentucky enters the weekend with four players hitting better than .300, led by Diane Gallagher's .357 batting average.
EKU has two pitchers with six wins to lead its pitching staff. Leanna Pittsenbarger comes in with a 6-7 record and a 3.11 ERA, with a team best 73 strikeouts in 108 innings pitched, while Shaylon Robb is also 6-7 overall with a 4.95 ERA.