National Public Health Week is April 2nd-8th, 2012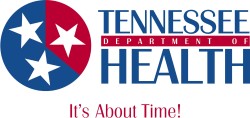 Nashville, TN – The Department of Health is reminding Tennesseans of the importance of prevention in the effort to achieve optimal health and wellness. TDH will take part in observances of National Public Health Week April 2nd-8th, 2012.
The theme this year is "A Healthier America Begins Today."
"All of us need to take an active role in striving for better health for ourselves, our families, our communities and our state," said Health Commissioner John Dreyzehner, MD, MPH. "Thousands of Tennesseans struggle with health issues like heart disease, cancer, obesity and diabetes and the aftermath of injuries that can often be prevented with healthy choices about what we eat, how active we are, wearing seatbelts and bike helmets and avoiding things like tobacco and dangerous drugs. The right choices for prevention are high return investments in having happier, more prosperous and longer, healthier lives."
There are simple steps everyone can take to improve our personal health and help prevent ill health:
"Think about it," said Dreyzehner. "What two or three things can you do, starting today, to invest in your health? Maybe it's using the stairs, taking a regular walk with a companion, switching from whole milk to two percent or skim, or quitting smoking. Every one of us can make these kinds of investments and they do, they absolutely do, pay off."
Along with prevention and wellness, focus areas for this year's National Public Health Week observances include drug use prevention; prevention of communicable diseases and mental and emotional well-being. Local events are planned for communities across Tennessee to celebrate National Public Health Week and share the message that "A Healthier Tennessee Begins Today." Find a calendar of events online at http://health.state.tn.us/PHW/PHWcalendar.shtml. To submit an event to the calendar, use the form at http://health.state.tn.us/PHW/PHWeventsform.shtml.
The Tennessee Department of Health works every day in every county to protect promote and improve the health and prosperity people in Tennessee. For more information on National Public Health Week activities in your community, contact your local county health department. A list of Tennessee's health departments is available at http://health.state.tn.us/localdepartments.htm.
National Public Health Week is sponsored by the American Public Health Association, with the goal of making the United States the healthiest nation in one generation. Learn more at www.nphw.org.