Austin Peay Baseball at Eastern Illinois
Thursday-Saturday, April 5th-7th
Charleston, IL | Coaches Stadium (500)

Clarksville, TN – Austin Peay's baseball team, which has swept its first two Ohio Valley Conference series, will put that win streak on the line in a three-game league set, at the Eastern Illinois Panthers, Thursday-Saturday, in Charleston, IL.
Due to the upcoming Easter holiday, the series will begin with a 3:30pm, Thursday contest. The series continues with a 3:00pm, Friday affair before concluding with a 1:00pm, Saturday.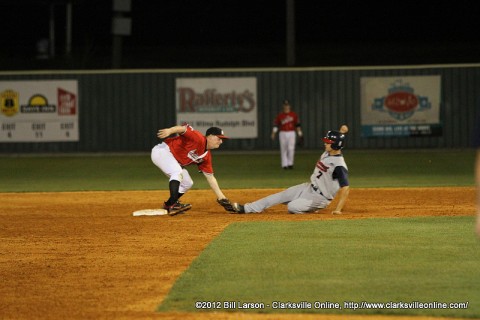 Austin Peay saw its seven-game overall win streak stopped with a 6-2 Tuesday loss to Belmont. The Govs have won eight of their last 10 contests. Austin Peay is off to its second-ever 6-0 OVC start, matching the start of the 2004 squad. No APSU team has started the OVC slate with seven or more wins.
Austin Peay's offense has scored 8 or more runs in 7 of their last 10 contests and is averaging 9.1 runs and batting .315 during that span. Center fielder Michael Blanchard is batting a team-best .484 during the stretch with 15 hits in the 10 games. Catcher P.J. Torres also is  batting .407 during the Govs recent hot streak with 2 home runs and 7 RBI. Second baseman Jordan Hankins has 3 home runs and 14 RBI and is batting .333 in the 10 games. First baseman Tyler Childress is the reigning addidas® OVC Co-Player of the Week after posting 3 home runs and 10 RBI in four games last week.
On the mound, the Govs will turn to sophomore Ryan Quick and junior Casey Delgado for Games 1 and 2. Quick has started 2012 with seven consecutive quality starts and brings a 2.72 ERA into the weekend – the third best ERA among OVC regular starters this season. Delgado will remain in the No. 2 weekend role – senior Zach Toney will miss his 2nd weekend due to an injury – and will seek to build on 7 shutout innings thrown against UT Martin, last weekend. The Govs No. 3 starter will be determined during the series.
Austin Peay was picked to finish first in the OVC's preseason poll. Four Governors were selected to the league's preseason team – Toney, Harper, Blanchard and Hankins. Austin Peay returns 7 of its 8 defensive starters from last season.
About Eastern Illinois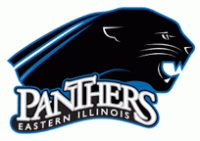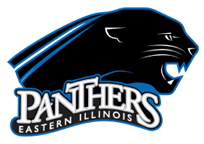 The Panthers dropped a 9-1 rain-shortened affair, at Illinois State, Tuesday… Eastern Illinois is 6-5 since ending a three-game losing streak March 15th. The Panther's pitching staff boasts a 3.04 ERA and entered the week ranked 12th among all Division I programs in ERA. Each of EIU's three weekend starters are ranked among the OVC's top 5 in ERA.
Game 3 starter Tony Barton leads the league with a 1.72 ERA (6 ER/31.1 IP). Game 1 starter Mike Hoekstra ranks 2nd in ERA with a 2.22 mark (12 ER/48.2 IP). Game 2 starter Christian Slazinik is 5th with a 2.88 ERA (13 ER/40.2 IP).
It is the Eastern Illinois offense that has struggled this season, averaging 3.8 runs per game (the pitching staff is only allowing 4.0 runs per game). However, EIU posted its two best offensive outings during its most recent four-game homestand – scoring 13 runs in a win against Saint Louis, March 27th, and 10 runs in a shutout win against Southeast Missouri, April 1st. Junior shortstop Ryan Dineen leads the Panthers offense with a .396 batting average and 15 RBI.
McClure One Win Away From 300th OVC Victory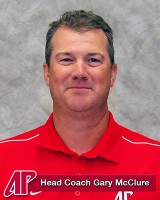 Austin Peay head coach Gary McClure enters this weekend's series against Eastern Illinois needing just one win to record his 300th career Ohio Valley Conference victory.
He will become the first OVC coach to record 300 career OVC wins.
One Year Ago
Entering Weekend 8 of the 2011 season, Austin Peay was 13-14 overall with a 3-2 conference mark. The Govs won two of three against Eastern Illinois the previous weekend then suffered an excruciating 24-3 loss to Evansville before bouncing back with an 11-4 win at Middle Tennessee. The Govs were averaging 6.0 runs per game and batting .284 through 27 outings. On the mound, the pitching staff compiled a 5.63 ERA and was allowing 5.67 walks and striking out 7.69 batters per nine innings .
Break Out The Brooms
Austin Peay swept UT Martin – its second consecutive OVC series sweep – and ran its overall win streak to seven games. It is the first time since 2004 the Govs have opened an OVC campaign with consecutive three-game sweeps. The 6-0 starts in 2004 and now 2012 are the best conference starts in program history. No Austin Peay team has started an OVC season with seven consecutive wins.
Govs Win Ninth-Straight OVC Series
With its sweep of UT Martin, March 30th-April 1st, Austin Peay secured its school-record ninth consecutive Ohio Valley Conference series victory. The Govs won seven of the eight league series played in 2011 – only an OVC-opening doubleheader split at Murray State prevented a complete run – which set a school record for consecutive series won in a season.
The Govs have a ways to go before they can approach the OVC record for consecutive series won, currently held by Jacksonville State which won 14 straight series from 2000-02.
About Overall Win Streaks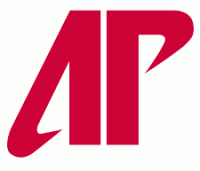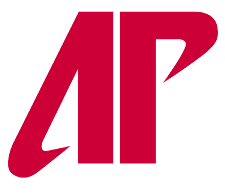 Austin Peay's recently ended seven-game win streak was 15th time APSU has won at least seven consecutive games in program history. Only six times have the Govs extended the win streak beyond seven games. The 1971 OVC Championship team owns an 11-game win streak that stands as the longest in program history.
About OVC Win Streaks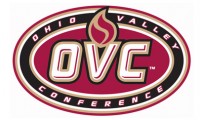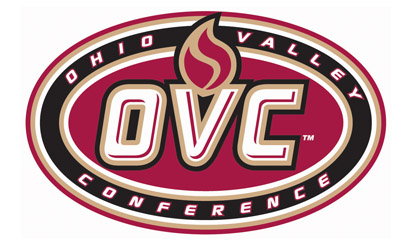 The Govs six-game OVC win streak is the third longest in program history. Austin Peay won seven straight during its memorable 2007 OVC Championship campaign. However, the program-record eight-game win streak is owned by the 2011 squad. Last season's team won eight straight games – the final game at Jacksonville State, sweeps against Morehead State and Tennessee Tech then the first game against Southeast Missouri – en route to the OVC regular-season title.
Probable Starting Pitchers
| | | | | |
| --- | --- | --- | --- | --- |
| Date | Time(CT) | Austin Peay Starter | Opponent's Starter | APSU Radio/Internet |
| Thu. | 3:30pm | RHP Ryan Quick | RHP Mike Hoekstra | WVRY 105.1 FM |
| | | (RSo., 3-0, 2.72 ERA) | (Sr., 2-2, 2.22 ERA) | LetsGoPeay.com |
| Fri. | 3:00pm | RHP Casey Delgado | LHP Christian Slazinik | WVRY 105.1 FM |
| | | (Jr., 4-2, 6.94 ERA) | (So., 4-3, 2.88 ERA) | LetsGoPeay.com |
| Sat. | 1:00pm | TBA | RHP Troy Barton | WVRY 105.1 FM |
| | | | (Jr., 4-2, 1.72 ERA) | LetsGoPeay.com |
STATISTICAL COMPARISON: GOVS VS. PANTHERS
TEAM
BA
RPG
HR
RBI
SLG
OBP
SB-A
ERA
BB/9
SO/9
BAA
FLD
APSU
.281
6.4
27
161
.425
.382
40-56
4.61
4.85
8.01
.260
.968
EIU
.244
3.8
13
88
.345
.320
27-41
3.04
3.45
6.58
.238
.967