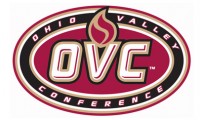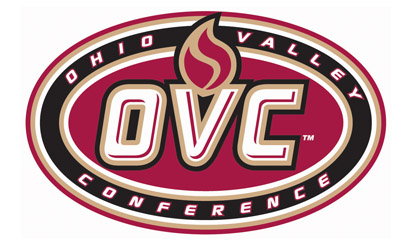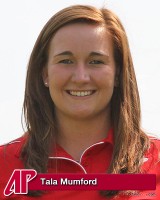 Nashville, TN – Tala Mumford, who recorded her first career hole-in-one during Tuesday's final round of the Belmont Invitational, has been Ohio Valley Conference adidas® Female Co-Golfer of the Week.
Mumford, a sophomore from Metropolis, IL, shared the award with Tennessee Tech's Amber Shepherd, who tied with Mumford for fifth place in the Belmont Invitational tournament.
Mumford shot a 36-hole career best 152 at Old Hickory Golf Club, including Tuesday's two-over par 74 that tied her previous low round.
That included the hole-in-one on the par 3, 139-yard No. 2 hole. Using an eight iron, the Metropolis, IL, native lofted her tee shot directly into the hole, gaining reaction from those who were standing at the green and on the No. 3 tee box.
She is the second Lady Gov to earn the OVC Golfer of the Week honors this season. Last fall, Lauren Bond was the award winner for the last week in September.
Mumford and her teammates return to action this weekend in the 54-hole EKU Lady Colonel Classic at Arlington Golf Club in Richmond, KY.