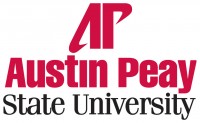 Clarksville, TN – An expanded Medicaid and other rising health care costs will impact Tennessee financially, but how those escalating expenses will shortchange state allocations for higher education concerns U.S. Representative Marsha Blackburn.
"What we learned from TennCare is that every dollar went to health care, and higher education lost out," Blackburn said during a visit April 2nd at Austin Peay State University. "We are incredibly concerned about what health care on a federal level is going to do to states and colleges and universities."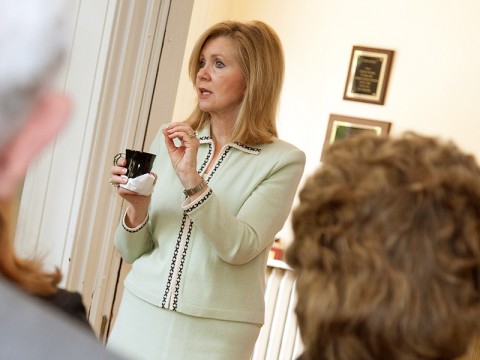 Blackburn, who represents the 7th Congressional District of Tennessee soon to include APSU, met with APSU President Tim Hall and the President's Circle of Advisers at the Pace Alumni Center at Emerald Hill. She toured the campus prior to her talk.
Blackburn also spoke about recent restrictions on veterans programs, especially with health care funding. She said a veterans town hall meeting will be April 13th, with more details coming from her office at a later date.
For more information, contact Ashley Elizabeth Graham, district press secretary for Blackburn, by email at .