Clarksville, TN – When Comedy on the Cumberland began in Clarksville two years ago, the man behind the event said it was just an idea to generate advertising revenue, and raise money for local charity.  Now the event has become one of the most popular stops by comedians around the country.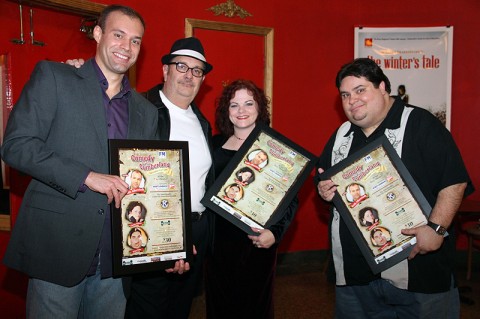 When Bonehead Promotions president Hank Bonecutter, a stand-up comic himself, created the event, it was just an idea to bring a new and different event to Clarksville.
"There's really no stand-up comedy in Clarksville.  You have to go to Nashville,  or someplace else.  I thought Clarksville would enjoy a good laugh, while helping support various local charities."
Comedy on the Cumberland has raised over thirty thousand dollars for Clarksville charity.
"We put on a great show, and we treat the entertainers like royalty" said Bonecutter.  "They're not used to being treated special.  Comedy clubs don't necessarily treat comedians very well.  There's so many of them (comedians) it's like, well if you don't like it, there's another one waiting to take your slot.  Comedians, except for the big names, typically are treated like second class citizens by bookers, and club owners.  I don't treat anybody that way, and they really appreciate it. It's a total departure from what they're used to."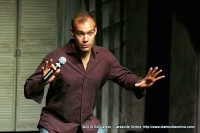 Keith Alberstadt, who has performed twice in Clarksville said, "Performing with Hank in Clarksville is always a wonderful experience. If only every booker and show coordinator were as down to earth and easy to work with!!  Hank really does treat the Tennessee comics like family, and it never goes unnoticed!"
"Big" John Richardson, a Clarksville native and touring comedian said, One of my goals when I started comedy was to come home to Clarksville for a show.  Hank Bonecutter and Comedy on the Cumberland made that happen for me. I can't put into words how much that meant to me."
Bonecutter points out, "Comedians just want to perform.  They want to make you laugh.  It's been my experience that if the venue treats you with just a little bit of respect, shows you just a little appreciation, it makes for a better performance.  I can't tell you the number of horror stories I've heard about some comedy clubs and they way they treat comics.  We treat our dogs better than that."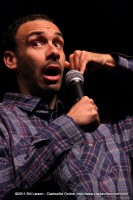 Renard Hirsch, from Nashville, is one of the hardest working, funniest comedians touring the country. Hirsch performed in Clarksville last year.
"My experience was a great one. The people were really nice. The crowd had great energy! Hank really rolls out the red carpet and provides a great atmosphere that the comics enjoy and makes us want to do our best. It was also great networking. I was able to work with some comics I had not met before and ended up working with again in other cities after the show. The artwork, the promotion, the comics everything falls right in place at the Comedy on the Cumberland show. It has all the elements of the perfect storm. I can't wait to do it again!"
"I realized when I started this franchise, Comedy on the Cumberland would be the first impression that some managers and performers would have of Clarksville.  I represent what Clarksville is all about when they perform here.  The first thing a comedian says at his next show, is what a great place Clarksville Tennessee is.  Every single comedian who's heard of our show wants to perform here.  I take that responsibility very seriously.  This event is not about me, it's about Clarksville."
Eric Hunter who headlined Comedy on the Cumberland last year says "I was treated like a star for the night in Clarksville, which is probably better than I should be treated.  Everything Hank did seemed professional and big time. I loved the whole atmosphere and would love to perform there again."
Comedy on the Cumberland begins another year of stand-up comedy benefits at it's new venue, the Riverview Inn,  April 24th, 7:00pm.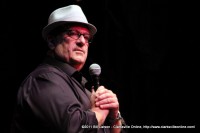 Nate Bargatze  headlines the event, with Jonnie W performing, along with some special guests.
F&M Bank presents the event, sponsored by Wyatt-Johnson Automotive, Harris One Hour Heating and Air, and the Clarksville Sports Network.  Other sponsors include CDE Lightband, Clarksville Online, Discover Clarksville and WJZM news talk radio.
For more information visit www.comedyonthecumberland.com, or www.boneheadpromotions.com.