APSU Sports: Austin Peay Women's Track and Field

Clarksville, TN – Austin Peay State University women's track and field team will compete at the Sea Ray Relays, hosted by Tennessee, Friday, at Tom Black Track in LaPorte Stadium.
The 46th Annual Sea Ray Relays is noted as one of the top outdoor track and events in the country. The meet is comprised of more than 800 athletes from teams across the country, including host Tennessee, Pittsburgh, Michigan, Middle Tennessee, Connecticut and Memphis, as well as Ohio Valley Conference teams Jacksonville State and Eastern Kentucky.
As the outdoor season winds downs, the Lady Govs will participate in the sprints and distance races, while senior Tanesha Campbell is scheduled to throw the discus.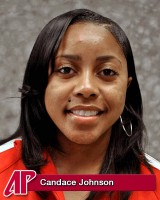 Senior Candace Johnson will be looking to build on her recent momentum, coming off personal-best times in the 200-meter dash (24.84) and the 400-meter dash (56.83). Sophomore Alyx Pinkston also is coming a personal-best 200-meter race at the APSU Invitational.
"We're looking for some fast times this week," head coach Doug Molnar said. "This is where we really start getting ready for the conference meet. I'd really like to see Candace build on this momentum. She had a great weekend."
Junior Chantelle Grey is slated for her first 800-meter run in the outdoor season. Grey has prepared by running the 400-meters (55.41) and the 1500-meter run (4:36.13). With a field similar to the 800-meter race she was part of at the SPIRE Invite during the indoor season, Grey will make her first attempt at Sheena Gooding's outdoor school record of 2:04.35.
"This is the race we've been working towards all spring," Molnar said. "It's going to have a couple of All-Americans and will be a lot like the SPIRE race. The only difference is, Chantelle will be in the fast heat this team."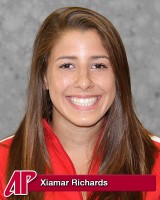 Molnar also will put sophomore Kendra Kirksey to work in the 1500-meter run and the 3000-meter steeplechase – where she already has the APSU school record.
Sophomore Xiamar Richards is set to run her second 10,000-meter run, looking to improve her 38:47.60 mark, which is third-best in the OVC.