APSU Sports: Austin Peay Men's Tennis
Sean Bailey wins at #1 Singles to take Top Position in OVC

Richmond, KY – Austin Peay State University men's tennis team handed Eastern Kentucky its second OVC loss, 4-3, Saturday, at the Martin Hall Tennis Courts.
The Govs improved to 6-1 in OVC play with the regular-season finale set for Sunday, at Morehead State. The Colonels fell to 6-2 in the league.
«Read the rest of this article»
APSU Sports: Austin Peay Softball

Clarksville, TN – Austin Peay dropped a pair of Ohio Valley Conference games to the Southeast Missouri Redhawks Saturday at Cheryl Holt Field, 5-4 (in eight innings) and 7-3.
In Game 1, Southeast Missouri (18-24, 9-12 OVC) jumped up to a quick 3-0 lead after two and a half innings, but Austin Peay had gotten it back to one run, 4-3, by the bottom of the fifth inning.
«Read the rest of this article»
Caleb Gindl, Martin Maldonado Power Nashville Sounds To 9-5 Victory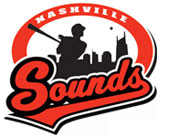 Nashville, TN – Caleb Gindl's three-run double in the bottom of the fourth inning gave the Nashville Sounds the lead for good en route to a 9-5 victory over the visiting New Orleans Zephyrs on Saturday evening at Greer Stadium.
The Sounds (3-7) snapped a two-game skid and picked up their first home victory of the year despite being out-hit, 13-7, in the contest. The loss snapped a PCL-best five-game winning streak for the Z's.
Martin Maldonado, who homered, and Edwin Maysonet each had two hits to join Gindl in powering the Sounds' offense in the win.
«Read the rest of this article»
APSU Sports: Austin Peay Baseball

Clarksville, TN – First baseman Tyler Childress' walk-off leadoff home run capped a five home run outing by Austin Peay State University's baseball team in a 9-8 Ohio Valley Conference victory against Murray State, Saturday afternoon at Raymond C. Hand Park.
«Read the rest of this article»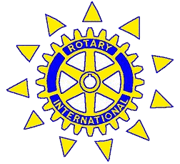 Clarksville, TN – The Clarksville Sunrise Rotary Club held its 2012 Four-Way Test Speech Contest, Thursday, April 12th, on the campus of Austin Peay State University. Two high school students competed to win cash prizes and the opportunity to move forward to the Rotary District 6760 contest.
Ashley Rhoades, an 11th grade Northwest High School student, challenged 10th grade student Christian Dashcle for the esteemed prize. Both students were tutored by Northwest speech teacher Jaime Holder.
«Read the rest of this article»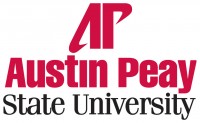 Clarksville, TN – An Austin Peay State University faculty member has been selected to receive the coveted 2012 Harold Love Community Service Award from the Tennessee Higher Education Commission.
John Moseley, associate professor of mass communication, is one of five faculty and staff recipients of the Love Award. «Read the rest of this article»
Washington, D.C. – The Internal Revenue Service today reminded taxpayers that 2011 federal income tax returns, extension requests and tax payments are due by April 17th, 2012. For people unable to pay their taxes in full by that date, payment agreements and other relief are usually available and can even be requested online.
Taxpayers will avoid late filing penalties if they file either their income tax return or a request for a tax-filing extension by midnight on Tuesday. The late-filing penalty, normally five percent per month based on the unpaid balance, applies to returns filed after the deadline. Taxpayers should file, even if they can't pay the full amount due.
http://www.youtube.com/watch?v=Cp4FcCGeHL4
«Read the rest of this article»
Austin Peay State University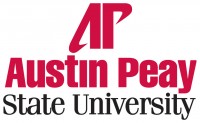 Clarksville, TN – The mayor of Montgomery County, who also is an Austin Peay State University alumna, was inducted into the Phi Kappa Phi Chapter 191 Academic Hall of Fame.
Mayor Carolyn Bowers ('68, '79) was inducted Tuesday, April 10th during the APSU chapter's initiation ceremony. As part of a permanent tribute, her name will be displayed on a plaque housed in the Woodward Library on the main campus.
«Read the rest of this article»
The 97th  Meeting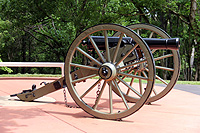 Clarksville, TN – The next meeting of the Clarksville (TN) Civil War Roundtable will be on Wednesday, April 18th at the Bone & Joint Center, 980 Professional Park Drive, right across the street from Gateway Hospital. This is just off Dunlop Lane and Holiday Drive and only a few minutes east of Governor's Square mall. The meeting begins at 7:00pm and is always open to the public. Members please bring a friend or two – new recruits are always welcomed.
The meetings topic is "Civil War Arkansas 1863: The Battle for a State" «Read the rest of this article»
Citizens should be vigilant but not alarmed

Vonore, TN – Tennessee's first case of partially Africanized bees was confirmed through genetic testing last week in a colony belonging to a beekeeper in Monroe County. The colony has been depopulated and the Tennessee Department of Agriculture is working with beekeepers in the area to determine if other bees could have been affected.
State Apiarist, Mike Studer, says it is no surprise that partially Africanized bees have made their way to Tennessee considering they have already been found in other states such as Texas, Georgia, Mississippi and Florida.
«Read the rest of this article»