Clarksville, TN – On April 13th, 2012, around 7:00am, officers responded to a burglary in progress at a 9th Street residence. The 52 year old man, who is visually impaired, fled out the front door of his residence to a neighbor's to call 911, after he heard someone trying to break into his house through the back door.
While calling 911, the victim and neighbor both heard a loud noise coming from the back of the residence.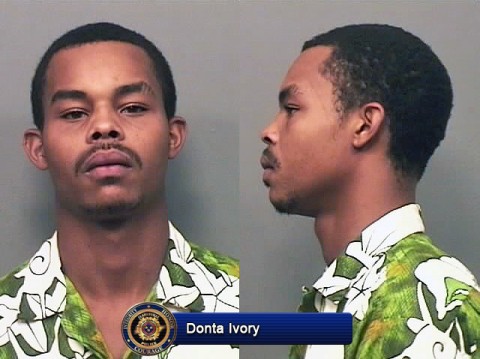 The suspects had kicked in the back door and took toilet paper, electric shaver, and several cans of fruit.
Officer Mohammed Dennis arrived and after a short foot pursuit caught Donta Henry Ivory who was running from the scene.
Ivory admitted to being on the back deck of the 52 year old man's residence with two other individuals, but did not know their names. Police could not locate the other two suspects.
Clarksville Police are asking for assistance locating the other two men who fled from the scene. Anyone with information is asked to call Detective Tracy Woodruff, 931.648.0656, 5531 or the TIPSLINE, 931.645.8477.
Donta Ivory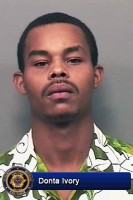 Name: Donta Henry Ivory (B/M)
DOB: 11/21/88
Given Address: 415 Poston Street, Clarksville, TN
Arresting Officer: Tracy Woodruff
Charged With: Aggravated Burglary
Booked Into: Montgomery County Jail
Bond: $5,000.