Austin Peay State University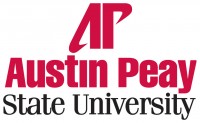 Clarksville, TN – The president of the American Sociological Association will be a featured speaker next week at Austin Peay State University.

Erik Olin Wright, who also serves as the Vilas Distinguished Professor of Sociology at the University of Wisconsin, will speak at 4:00pm, Monday, April 16th in the McCord Building, Room 209.

His talk, sponsored by the APSU Department of Sociology and the Sociology Club, is free and open to the public.

Wright's academic work has been concerned with reconstructing the Marxist tradition of social theory and research in ways that attempt to make it more relevant to contemporary concerns and more cogent as a scientific framework of analysis. His empirical research has focused especially on the changing character of class structures in developed capitalist societies.

Since 1992, he has directed The Real Utopias Project, which explores a wide range of proposals for new institutional designs that embody emancipatory ideals and yet are attentive to issues of pragmatic feasibility.

For more information, call the APSU Department of Sociology, 931.221.7540.



Sections
Education
Topics
APSU, APSU Department of Sociology, APSU McCord Building, Austin Peay State University, Clarksville TN, University of Wisconsin