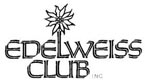 Clarksville, TN – Eric Ezzell, a German major at Austin Peay State University, has been selected to receive the Clarksville Edelweiss Club Scholarship for 2012-13.
He was honored during an awards ceremony at the Edelweiss Clubhouse on April 11th and received a check from Jim Nolan, president of the Clarksville Edelweiss Club.
The Clarksville Edelweiss Scholarship grants $500.00 per year. Students must be German majors or minors at APSU. The Clarksville Edelweiss Club is a not-for-profit organization and was founded to uphold and promote German heritage and tradition.
For more information, contact Dr. Norbert Puszkar, associate professor of German, at 931.221.6391.