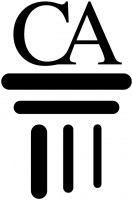 Clarksville, TN – Clarksville Academy, a Pre-K through 12th grade private college preparatory school, is pleased to announce the promotion of Erica Coleman as Head of Upper School. Head of Schools, Kay Drew announced Monday, that Mrs. Coleman would be stepping into this administrative role.

"I'm proud to announce the promotion of Erica Coleman to Head of Upper School. Erica has a love for Clarksville Academy that cannot be matched. Her history with the school, dedication, experience, love and respect for our students and faculty will make her wonderful Head of School." said Drew.

Drew also announced the promotion of Brittney Rowlett to Director of Challenge Based Learning, the acquisition of Stacie Scott Batson as Curriculum Director and the addition of Brent Bauer as Physical Education/Fitness Teacher as well as Assistant Football Coach.

Coleman is currently is currently serving as Director of Curriculum, a role she readily took on after the unexpected move of Katie Saxon. She has excelled in this role in a short time, single handedly overseeing the SACS accreditation committee visit and reaccreditation. Coleman is a graduate of Clarksville Academy and has a degree from Austin Peay State University in English Education with a Masters in Curriculum and Instruction. She has served as English Department Chair, Class Sponsor, National Honor Society Sponsor, Mentor Teacher and Editor of the Monday Messenger.

Erica Coleman was a natural fit for this position, according to Mrs. Drew, "Erica has this way of interacting with individuals (parents, students, faculty) that makes you walk away feeling heard and understood.  Her calm demeanor coupled with her high expectation of appropriate student behavior is what will make Erica a strong Head of School."

Clarksville Academy had over 45 applicants and interviewed four finalists for this position and after careful consideration Erica Coleman was chosen for the job. Drew said of this hire, "Erica was initially hesitant to apply for this position. However, she soon saw that she could make a great impact in this role.  Her wisdom and success as an educator are far beyond her years."

Coleman is excited about this new chapter in her life with the Cougar family. "My love for Clarksville Academy has only intensified over years. It is a blessing and honor to serve in this new role at a place I consider my second home. I'm excited to be part of a leadership team that is taking CA to new heights (with technology, rigorous curriculum and expansion plans). I'm looking forward to supporting parents, students, and faculty as Head of Upper School!"

Coleman is married to Stephen and they have one daughter Bailey who is currently enrolled at Clarksville Academy.

Clarksville Academy is also proud to announce the promotion of Brittney Rowlett to Director of Challenge Based Learning. Rowlett has been a part of the Cougar family for twelve years. She is currently serving as Upper School Spanish teacher, Head of the Spanish Department, and iTeam member.

This new position to Clarksville Academy will focus on engaging students in a collaborative learning experience in which teachers and students work together to learn about compelling issues, propose solutions to real problems and take action in their community.

Drew said about this new position, "We are thrilled to have a position that will focus on community based iniatives and help our faculty and students integrate service into our curriculum."

Rowlett is ready to take on the new challenge presented to her, "I am so excited for the opportunity to begin this newly created role. I am passionate about the importance of engaging students in new ways that reflect the acquisition of 21st century skills while solving real world problems and helping our local community."

Stacie Scott Batson will join the Clarksville Academy family as Curriculum Director. Batson comes to CA from West Creek Middle School where she is serving as Assistant Principal. She has been in school administration for 5 years and before that served as a guidance counselor in Robertson County schools.

Batson said, "I am honored to be asked to be a part of the Clarksville Academy family. I've lived in Clarksville my entire life and have observed CA from afar, it's a great feeling to finally be a part of this tradition. This is a wonderful move for both my daughter and me!"

Kay Drew is also excited about what Mrs. Batson brings to CA, "Stacie's experience and dedication will help lead Clarksville Academy to the next level. We look forward to adding her to our family."

Brett Bauer is a new addition to our Physical Education department and Assistant Football Coach. Drew said of this addition, "Coach Bauer has such innovative ideas for our physical education department and I am looking forward to what he will bring to those classes." Bauer has a long history in education and is currently employed at Kenwood High School. He is married to Angela Couch Bauer and they have one son, Garrett who will be an eighth grader at CA next year.

Bauer said, "I am excited and honored to be joining Coach Hood, the staff and the students at Clarksville Academy.  I look forward to continuing to build upon the solid education and athletics that Clarksville Academy is known for."

Kay Drew remarked, "Clarksville Academy is heading into a new phase, our submersion in technology, tough curriculum standards, innovative ideas and future expansion plans are all part of that new phase.  We now have the leadership structure in place to achieve all our goals!"

For more information on Clarksville Academy visit our website at www.clarksvilleacademy.com.



Sections
Education
Topics
APSU, Austin Peay State University, Brent Bauer, Brittney Rowlett, Clarksville Academy, Clarksville TN, Cougars, Erica Coleman, Kay Drew, Kenwood High School, Spanish, Stacie Scott Batson, West Creek Middle School