Montgomery County, TN – On August 1st, Dr. B.J. Worthington will become the twelfth Director of Schools for the Clarksville-Montgomery County School System.
The Clarksville-Montgomery County School Board cast a unanimous vote for Dr. Worthington in special session Tuesday evening. The Board last week vetted and interviewed five candidates, which were recommended by the Tennessee School Boards Association, for consideration.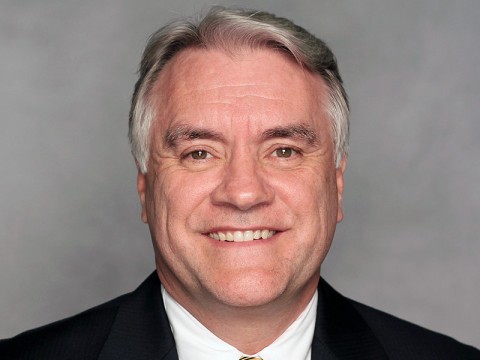 "We followed a very thorough and sound process," said School Board Chairman George Giles. "Community and school system stakeholders had an active voice in the selection of Dr. Worthington."
"I am honored and humbled to be selected as the CMCSS Director of Schools. I am fortunate to be associated with dedicated professionals who come to work every day with a focus on helping students be successful. I look forward to continuing our vision of preparing our students for the next phase of their lives after graduation, " Dr. Worthington said after the Board voted.
The current Director, Mike Harris, is retiring effective July 31st.
The Board spent five days last week interviewing the finalists for the position. The candidates included: Dr. Worthington, Dr. Constance Jones, Dr. Bill Heath, Dr. Gregory Firn, and Dr. JeVon Marshall. In addition to the Board's interview, each candidate met with school employees and representatives of a number of key stakeholder groups, including parents, students, teachers, diversity and the business community.
Everyone who attended a question and answer session with each candidate was invited to provide their feedback, which was typed and presented to the Board for review at the conclusion of the interviews on Friday.
"The Board very much appreciates the time our community took to come out and listen to the candidates and ask questions. This is the most important job a School Board can do – selecting the leader of our school system," Mr. Giles said. "Based on the feedback and what the Board heard, there is no doubt in our minds that Dr. Worthington is the right choice for this position."
"It's hard not to be proud of this school district when we recently received exceptionally high marks from the internationally premier public schools accrediting agency, AdvancEd," Worthington added.  In its exit report, AdvancEd's team leader told CMCSS that its performance and report results were in the top two percent of districts across the world.
Dr. Worthington has served as the system's Chief Academic Officer since 2001. He previously served as principal at Rossview High School, Clarksville High School and Montgomery Central Middle School. He also has held the positions of assistant principal at Northeast Middle School and as a science teacher at Northwest High School.
He earned his doctor of education degree from Tennessee State University with his education specialist degree coming from Austin Peay State University where he also earned his M.A. in educational administration and supervision.  He earned a B.S. from Tennessee Technological University with a degree in secondary education. He is married to Jill Worthington and they have two children, Elizabeth and Adam.
The city and county schools unified in 1964, creating the Clarksville-Montgomery County School System, then under the leadership of the late William Sanford.
To read more about Dr. Worthington, click here: Dr. B.J. Worthington