This is the next in a series of updates regarding legislation filed by Tennessee State Representative Joe Pitts (D-Clarksville) for the second session of the 107th General Assembly.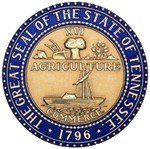 Clarksville, TN –  Members of the Montgomery County legislative delegation have introduced HB3885/SB3815 this week. This legislation makes changes to the charter of the City of Clarksville as requested by the Mayor and City Council of the City of Clarksville.

The proposal is quite lengthy and is available for viewing on the website of the Tennessee General Assembly www.capitol.tn.gov.

Hover over the "legislation" tab, click on the "Bill Search" tab.  Type in HB3885 and hit enter. Then click on the bill number in blue.  The "Bill Information for HB 3885" page will pop up.  Click on the bill number again and the entire legislation will appear.  You can follow the progress of this legislation by following the above instructions.

"I expect the 107th General Assembly to adjourn within a few weeks so we have initiated the process for change," Pitts said. "To become law, the measure, once passed by the General Assembly, will have to ratified by a 2/3 vote of the Clarksville City Council, and certified by the Secretary of State."

Reminder: The Tennessee General Assembly is still under heightened computer security so if you do not get a response from your email to me, please call my office at 1.800.449.8366, ext. 12043.

For more information about this bill or other concerns about the state government, please contact our office at 615.741.2043 or email .



Sections
News
Topics
City of Clarksville, Clarksvile City Council, Clarksville City Charter, Clarksville Mayor, Clarksville TN, legislation, Montgomery County Legislative Delegation, Tennessee General Assembly