Clarksville Golf Association Tournament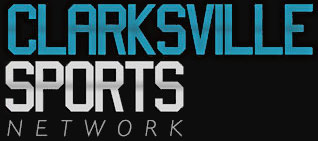 Fort Campbell, KY – Entering the final nine holes of Sunday's First Advantage Two Man Tri-Fecta at Fort Campbell's Cole Park Golf Course, Brian Balthrop and Josh Black found themselves facing a three-shot deficit.
Nine regulation holes later, however, the twosome found themselves atop the leaderboard of the first-year event, winning the Championship Flight before then claiming the first Clarksville Golf Association tournament title of 2012 in a one-hole playoff.
The formula to success was simple, Black said.
"We both got a little down on the front nine after we hit the ball well at the range this morning. At the turn, both of us looked at each other and just agreed to go out and have some fun. We had been thinking too much. We just needed to go out and play golf."
After posting a 66 on Saturday, the duo entered the day trailing the tandem of Greg Guinn and Todd Greene by a pair of strokes.
Through 27 holes, Guinn and Greene had extended their lead to three strokes.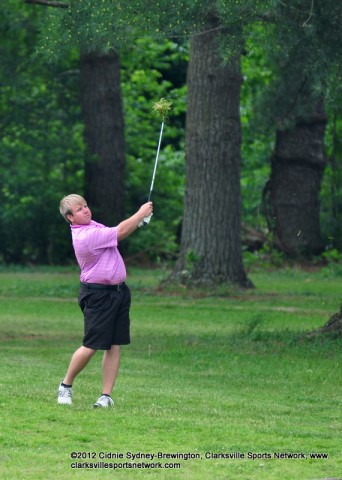 Three birdies on the back nine later, however, and the former Clarksville High standouts pulled even with Greene and Guinn as well as the duo of Rob Clouser and Corey Cornell at 11-under entering the final hole of regulation.
As part of the "Trifecta" format, the tournament's final six holes were played under alternate shot rules, with teammates alternating shots through the completion of play.
After Guinn's putt from the fringe on No. 9 stopped approximately four feet from the cup, Greene missed a par putt that allowed Balthrop to tap in for par and the win.
"I was just trying to stay focused," Balthrop said. "It was a short putt and you have that putt every day when you go play. I was just trying to make it like it was any other round."
For a moment, it looked as if Balthrop's putt would be the final one of the afternoon.
After a 10-minute review, a CGA vote determined that even though Clouser and Cornell did not enter the day in the Championship Flight, their blistering Sunday round of 62 would be enough to lift them to a playoff for the tournament championship.
"It was a really unique situation," Tournament director and CGA board member John Ignacio said. "But our vote determined that because of the alternate shot rules, a team that makes up that much ground should be rewarded."
"Ten under par in this type of format and these conditions is fantastic," Balthrop said. "Major props go to (Clouser) and (Cornell). We felt like both teams in the final group were behind the eight ball a bit because we didn't really know where everyone ahead of us stood. We just kept trying to push through."
As cool temperatures and whipping winds continued into the playoff, Balthrop was the lone golfer to find the fairway off the box at No. 1 with Clouser, Cornell and Black all hooking their shots deep into the woods.
Balthrop again flashed steady nerves as he stuck his approach shot within 15 feet of the cup.
After Balthrop missed his team's first putt, Black rolled in a short par to claim both the tournament championship and the $600.00 first-place prize.
"We play together a whole lot," Black said. "We feed off each other. Our personalities just work that way. It's always a competition between us and when we play together that competitive spirit in each of us pushes the other one on."
In addition to great theatre, the playoff also capped off a largely successful season-opening event for the CGA, which saw 38 teams enter and raise money to benefit the Wounded Warrior Project.
"Cole Park is in great shape and everybody out here is always so friendly and welcoming to us," Ignacio said. "They always take care of us and we were really excited to be able to give back to the Wounded Warrior program."
The next CGA tournament, the Wendy's Invitational, is scheduled for May 19th-20th at Swan Lake Golf Course.