Austin Peay State University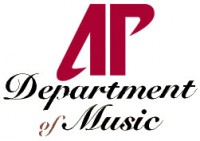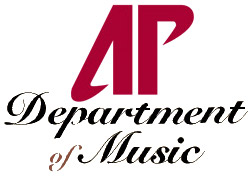 Clarksville, TN – Dr. Gregory Wolynec's taste in classical music can at times be described as a bit esoteric. The Austin Peay State University associate professor of music enjoys seeking out lost masterworks or underperformed pieces by the world's great composers.
The students who make up the APSU Wind Ensemble know this about their professor and conductor, so they were a bit confused when he handed out the sheet music for their next performance. The words "Star Wars" were printed at the top of the page.
"I don't know what my reputation is, but they were shocked when I passed it out," Wolynec said. "The very first movie I ever saw in the movie theater was 'Star Wars.' I have always loved the music to 'Star Wars,' and John Williams' score to that is one of the great movie soundtracks ever."
At 7:30pm on April 25th, the APSU Wind Ensemble will close its final concert of the semester with an arrangement of that score for wind instruments in the Music/Mass Communication Concert Hall. The event is free and open to the public.
"It's five movements, and it ranges from the famous – the Imperial March and the title theme – to the less famous – Yoda's theme and Leia's theme – to the Battle of the Forest from the third movie. It's a symphony of movie music based on 'Star Wars.'"
After the first few rehearsals, Wolynec said his students realized just how taxing and difficult the work was to perform. And, because of the symphony's popularity, it must be presented flawlessly.
"Everyone knows it, so you can't play that in a mediocre fashion," Wolynec said.
The "Star Wars" symphony will close the evening, but the concert's program will also include a variety of pieces in different classical genres. Graduate student Anthony Johnson will lead the ensemble in a couple of British band classics, followed by John Schnettler, director of the APSU  "Governors' Own" Marching Band, conducting a performance of "Cathedrals," a work based on the music of Italian Renaissance composer Giovanni Gabreli.
Before tackling the "Star Wars" symphony, the Wind Ensemble will perform composer Joseph Schwantner's "…and the mountains rising nowhere," arguably the most difficult piece of the evening for the young musicians.
"It's a modern piece from the 1970s, and this is the hardest piece I've ever given the wind ensemble," Wolynec said. "It includes all sorts of unusual instruments – singing, whistling, crystal glasses, a water gong."
For more information on this performance, contact the APSU Department of Music at 931.221.7818.