Funding made possible through "Animal Friendly" license plate sales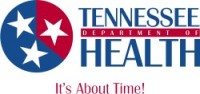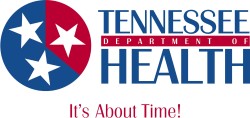 Nashville, TN – The Tennessee Department of Health is now accepting applications for the Animal Friendly Spay/Neuter Grant program. Grants provided through this program support low-cost spay and neuter programs for dogs and cats in Tennessee and are funded through sales of Animal Friendly license plates.
"This program provides public health as well as animal health benefits by helping control the number of unwanted animals," said Hugh Atkins, director of General Environmental Health for TDH. "We encourage both nonprofit organizations and government agencies to consider participating in the program."
TDH administers the Animal Friendly Spay/Neuter Grants as part of its Rabies Control program. Reducing the number of unwanted animals lowers the risk of rabies and other diseases in both humans and pets. Tennessee state law requires all dogs and cats to be vaccinated against rabies.
Vaccinating pets against this serious and fatal disease provides a barrier between wild and unvaccinated animals and humans, as pets are more likely to come into direct contact with wildlife and stray animals.
To be eligible for funding, applicants must offer sterilization services provided by a veterinarian licensed in Tennessee and performed in a facility permitted by the Department of Health. Animals to which procedures are provided must be owned or adopted by individuals living in Tennessee.
Applications for the Animal Friendly Spay/Neuter grants must be submitted by 2:00pm Central time on May 4th, 2012. Application forms are available online at http://health.state.tn.us/Downloads/RFS_34339-09613_AnimalFriendly.pdf.
For more information about the Animal Friendly Spay/Neuter grant application process, contact the Department of Health at 615.532.2214 or e-mail Judy Dengler at Judy.Dengler@tn.gov.