APSU Sports: Austin Peay Baseball

Clarksville, TN – Ohio Valley Conference leading Austin Peay State University's baseball team had few answers for second-place Jacksonville State and suffered a 17-2 loss, Saturday afternoon at Raymond C. Hand Park.
«Read the rest of this article»
U.S. Secret Service Takes One into Federal Custody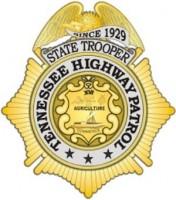 Nashville, TN – Interdiction Plus Trooper Michael Loftis of the Tennessee Highway Patrol initiated a traffic stop that resulted in the arrest of two individuals suspected of illicitly obtaining credit card information on Wednesday morning in Putnam County.
Trooper Loftis stopped a 2011 Nissan Altima out of New York, for speeding on Interstate-40 westbound near the 92 mile marker at approximately 9:45am Friday, April 26th. As Trooper Loftis approached the driver, he smelled marijuana coming from the vehicle. The initial investigation revealed that the four male occupants were from Boston, Massachusetts. «Read the rest of this article»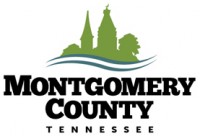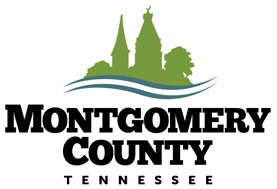 Montgomery County, TN – Montgomery County Government is pleased announce that the National Weather Service has relocated its NOAA Weather Alert System to the newly constructed communication tower on Highway Drive.
Citizens may now tune their weather radios to 162.500 to get the weather alerts for Montgomery County.
All equipment that was located on the previous tower has now been relocated and is operational.
APSU Sports: Austin Peay Men's Golf

Clarksville, TN – Sophomore Anthony Bradley, of the Austin Peay State University men's golf team, won the 2012 Ohio Valley Conference Men's Golf Championship, while the Govs finished second.
«Read the rest of this article»

Clarksville, TN – According to the Organic Consumers Association, a 1,000 acre U.S. corporate farm growing genetically engineered crops nets an average of $39.00 an acre. In contrast, a 4-acre family farm nets, on average, $1400 per acre. Small organic farms are proving to be even more profitable. Why? Because they are meeting the needs of a niche market and can charge a little more, they aren't as reliant on oil, because they use fewer large machines, less pesticides and fertilizer. «Read the rest of this article»
Clarksville, TN – The NBA Playoffs are upon us and we'll find out if the new guard in the NBA, the Oklahoma City Thunder, the LA. Clippers, the Miami Heat, the Chicago Bulls and the Memphis Grizzlies, can finally wrestle away the championship for the old guards, the L.A. Lakers, the San Antonio Spurs, the Boston Celtics or the Dallas Mavericks.
«Read the rest of this article»
This is the next in a series of updates regarding legislation filed by Rep Joe Pitts (D-Clarksville) for the second session of the 107th Tennessee General Assembly.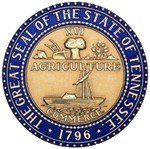 Clarksville, TN –  "We received correspondence this week from the Tennessee Alliance for Legal Services informing us of an important new resource for low-income Tennesseans to receive free legal advice and counsel from lawyers who generously volunteer their time.
We receive many calls weekly from citizens of Montgomery County needing advice from an attorney that they are unable to afford.  This service will help those citizens who feel they have been wrong but are not allowed to pursue legal action due to their financial situation," Pitts said. «Read the rest of this article»
Division-Leading Omaha Storm Chasers Visit Music City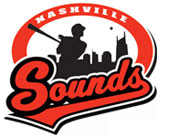 Nashville, TN – The Nashville Sounds return home to Greer Stadium this Monday, April 30th, to open a four-game homestand against the 2011 PCL Champion and division-rival Omaha Storm Chasers (Royals affiliate).
Highlighting the week's worth of promotions will be a Dollar Hot Dog Night, Tornados Tuesday 2-For-1 Tickets, #WebWednesday, and Taco Bell Throwback Thursday.
«Read the rest of this article»

Clarksville, TN – Shortly after the media released information to the public about the shoplifter who hit a store employee when fleeing, Clarksville Police received information identifying the suspect.
The suspect was identified as Troy Devon Tyson (B/M, DOB: 11-23-90) living at 829 Henry Hale Road, Nashville, TN.
«Read the rest of this article»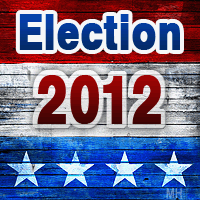 Clarksville, TN – Doctor Mark Green made a house call on the United States Senate and Congress in Washington D. C. on Wednesday April 26th, 2012 to discuss Obama Care and its implications for the doctor-patient relationship, healthcare choice and healthcare costs.
Among the list of elected officials he meet with was Senator Rand Paul of Kentucky, Congressman Marsha Blackburn of the 7th Congressional District for Tennessee who represents the Clarksville area and Congressman Michele Bachmann of the 6th Congressional District for Minnesota and former United States Presidential candidate for the Republican Party.
«Read the rest of this article»