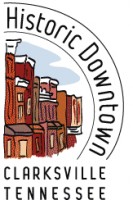 Clarksville, TN – You are invited to join the Downtown Clarksville Association on May 3rd from 5:00pm to 8:00pm to celebrate local artists.
Participating merchants include: Hodgepodge, The Framemaker, Fleur de Lis, Rogate's Boutique, Ingredients and more!
Visit with artists, Anna Heron, Rhonda Taylor, Melanie Davis, Jo Violette and others.
ARTifacts Emporium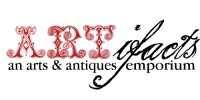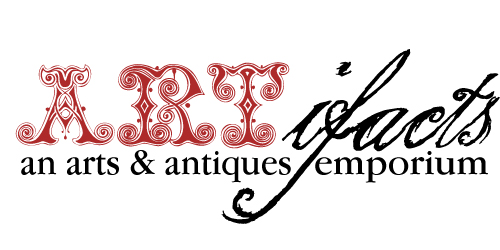 ARTifacts Emporium, 124 Strawberry Alley, will feature metalsmith, Anna Heron, and artisan knitter, Angie Chambers of Blessed Threads.
Anna Heron's design statement reads, ""Design is the application of intent – the opposite of happenstance, and an antidote to accident." – Robert L. Peters Design can cross all types of media, whether it is corporate design, fine art or jewelry design. They all are subject to the different design aesthetics that all of us enjoy, but few can define.
I recently began to mix different types of media and have started exploring the mixture of silver and leather. The mix of textures and colors is rewarding since I have only been working with silver and cabochons these past few years. I hope that everyone enjoys this side road of exploration I have begun in the world of design.
Angie Chambers learned how to crochet from her grandmother many years ago. She is a mother of four, music teacher, and works in various ministries at her church. Crocheting helps her to relax and allows her to use her creative ideas in fun ways. Her business name, Blessed Threads, is based off of the Bible verse, Proverbs 31:13, "She seeketh wool, and flax, and worketh willingly with her hands" (KJV).
Downtown Artist Co-op

Downtown Artist Co-op, 96 Franklin Street, Rhonda Taylor will be the featured artist at DAC for the month of May. She will be showing her favorite collection of scenes from Texax to Tennessee. Her photographic art is titled Visions of Art from a Woman's Perspective and is made up of her interpretation of interesting things with unique qualities: an antique door; a brilliant red sky; a woodland stream; Strawberry Alley; flowers, and more. AS usual, the opening reception will be from 5:00pm-8:00pm on First Thursday Artwalk.
The front window of DAC will be exhibiting a theme show of Rotary Park in the Spring featuring the outdoor photography of Cliff Whittaker.
The Framemaker

The Framemaker, 705 North Second Street, presents artist Melanie Davis. The exhibit, titled "Horse Trails –> Highways," will remain on display at the Framemaker throughout the month of May during normal business hours (Monday through Friday 10:00am – 5:00pm).
Born in the Chicago land area, Melanie Davis currently resides in Nashville, Tennessee with her husband Bill. Melanie attended college at the University of Wisconsin at Oshkosh, and completed her studies in photography at Columbia College in Chicago. About the series, "Horse Trails –> Highways," the artist states, "coming from the grid of Chicago to the circular traffic system of Nashville was very confusing, but I also fell in love with the way the highways, beltways, and thoroughfares intersect with each other. The result of these crossovers is an otherworldly urban landscape."
Fleur de Lis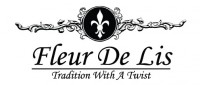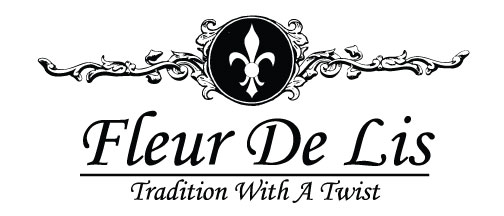 Fleur de Lis, 100 South Main Street, will feature Caroline Rowell, Owner of Oh How Tweet. Caroline creates handmade, southern, custom children's clothing. She appliques and monograms her own items and anything a customer brings to her. Her motto is, nothing is as southern as a monogram! Come see her beautiful creations and order something custom for your little one!!
Hodgepodge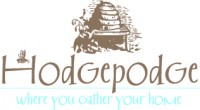 Hodgepodge, 125 Franklin Street, will feature Tammy Irions. In her artist statement Tammy says, " I grew up in the Cunningham community and I began painting about ten years ago. I'm self-taught and love to paint everyday rural scenes and objects. I try to share the happiness and love I have in my life through my paintings."
Ingredients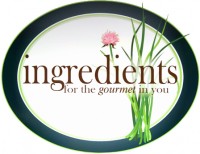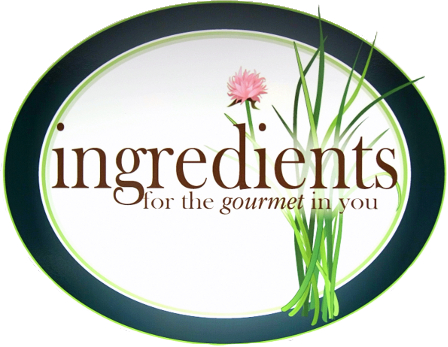 Ingredients, 100 Strawberry Alley, Ingredients will be hosting painter Terri Jordan. Terri's paintings are influenced by experiences with friends, family, and voyeuristic moments. She is interested in executing paintings that embrace the glamour of the past fused with being a woman in the twenty-first century. Ms. Jordan is the Curator of Exhibits at the Customs House Museum and this is her first ArtWalk appearance.
Ingredients will also be show casing some of their food items for your tasting pleasure!
Rogate's Boutique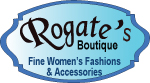 Rogate's Boutique, 115 Franklin Street, will feature jewelry designer, Jo Violette. Ms Violette has developed a unique line of colorful, expressive jewelry handcrafted from lightweight acrylic polymers. Her patterns are drawn from nature, fashion & industry. The images are digitized by computer & the colors are manipulated with graphics software. Jo cuts large sheets of acrylic into intricate overlapping forms that will become the necklace pendants.
She overlays the art onto the acrylic as a thin layer of pigment and the two are heat bonded together at high temperatures. Jo has created jewelry that changes with the light and reflects a new creative style.
Roxy Regional Theatre

The Roxy Regional Theatre, 100 Franklin Street, Peg Harvill Gallery will feature the artwork of Michelle and Aaron Grayum to complement the Roxy's upcoming production of "13: The Musical," opening May 11th in theotherspace.
While at the theatre, get your tickets to the final weekend of performances for "Spring Awakening" and "Schoolhouse Rock Live!"