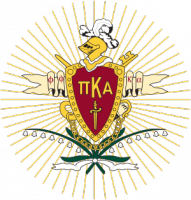 Clarksville, TN – One hundred and fifty Pike Brothers, Little Sisters, friends and guests gathered at the Tanglewood House in Clarksville on Saturday April 28th, 2012 to celebrate the 40th Anniversary of the founding of the  Eta Tau Chapter of the Pi Kappa Alpha Fraternity at Austin Peay State University.
Attendees enjoyed a wonderful dinner; an evening of dancing with entertainment provided by Eta Tau Chapter Founding Father Jim Scott; and and a silent auction.
«Read the rest of this article»
Peralta Quality Start, Pair Of Three-Run Homers Power Nashville To Win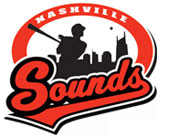 Nashville, TN – Wily Peralta fanned eight batters during a seven-inning quality start while Brooks Conrad and Sean Halton each belted a three-run homer to lead the Nashville Sounds to their third straight victory, an 8-5 triumph over division-leading Omaha Storm Chasers on Tuesday evening at Greer Stadium.
Peralta (1-2) earned his first victory of the season by working a quality start for the third time in five trips to the hill for Nashville. The right-hander struck out eight batters while allowing three runs on five hits over seven innings of work.
«Read the rest of this article»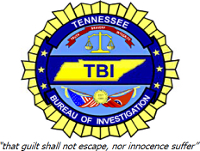 Nashville, TN – The Tennessee Bureau of Investigation has arrested a Springfield man on a theft charge after he was indicted by the Robertson County Grand Jury for stealing from his employer.
Darrell Wayne Whited, 38, of Burgess Gower Road in Springfield, TN was indicted on one count of theft over $60,000. «Read the rest of this article»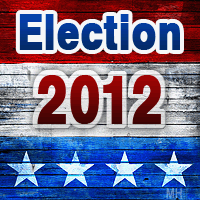 Clarksville, TN – On Saturday, the 28th of April 2012, Nick Steward participated in education round tables in Houston County, Humphreys County, and Montgomery County.
"I heard both hopes and concerns from those on the front lines of our education system. I am a firm believer that you can't represent people that you don't communicate with. That is why I have spent several months evaluating the educational challenges that our community faces. Spending time in McEwen High (Humphreys County), Erin Elementary (Houston County), and New Providence Middle (Montgomery County) has given me a great deal of insight." stated Nick Steward.
«Read the rest of this article»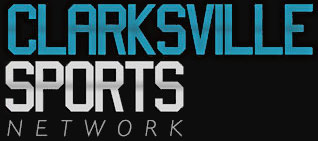 Clarksville, TN – Longtime Austin Peay men's basketball assistant Scott Combs has emerged as a finalist to become the next head coach at Martin Methodist College, a source close to the hiring process confirmed to Clarksville Sports Network.
Combs, who has spent the last 13 seasons as an assistant under APSU Governors head coach Dave Loos, is one of two finalists for the vacant position at the NAIA school in Pulaski, Tennessee. «Read the rest of this article»
Falls Church, VA – Blue Star Families and The Creative Coalition, in partnership with the Tragedy Assistance Program for Survivors (TAPS) and Health Net, Inc., are joining forces to raise awareness and educate military families, veterans and service members about crisis and suicide prevention.
http://www.youtube.com/watch?v=RkQQVgjpsI8&list
«Read the rest of this article»

Clarksville, TN – The Clarksville Area Chamber of Commerce announces upcoming events during the month of May.
The Great American Clean Up Day will be taking place in Clarksville-Montgomery County,  Saturday, May 5th.  Volunteers are encouraged to meet at the Montgomery County Courthouse at 8:00am that morning. «Read the rest of this article»
Clarksville, TN – Beginning on May 1st, 2012 and running through the end of June 2012, the City of Clarksville will offer free parking for 90 minutes on some downtown streets.
The 90 minute parking areas will be located on the 100 block of Franklin Street, Strawberry Alley and portions of Second Street. «Read the rest of this article»


Clarksville, TN – The Customs House Museum and Cultural Center is located in historic downtown Clarksville, Tennessee. Come explore an entire city block featuring large gallery spaces filled with fine art, science and history.
In the month of May, the Museum will feature 2012 National Juried Exhibition, Outdoors In: The Paintings of Lori Putnam, The Unfortunate Fate: Titanic 1912, Civil War Medicine, Celebrating 1898: Artifacts & History, "Let's Find Clocks" and so much more.
«Read the rest of this article»

Clarksville, TN – On April 30th, 2012, around noon, Police responded to a hold-up alarm at a business in the 1600 Block of Fort Campbell Boulevard. A man had entered the business, pulled a large handgun, and demanded money.
He held the three female clerks at gunpoint as they emptied an undisclosed amount of money from the cash drawers; the robber stuffed the money inside of his pockets. After he received the money, he ordered each of the women to retrieve their IDs and turn them over to him, at which time, he fled from the business.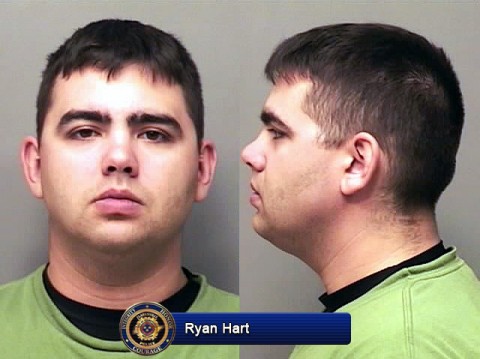 «Read the rest of this article»