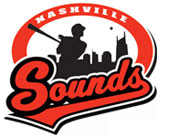 Nashville, TN – Corey Patterson delivered a walk-off double in the bottom of the 11th inning to give the Nashville Sounds a 5-4 victory over the division-leading Omaha Storm Chasers on Wednesday afternoon at Greer Stadium.
With two outs, second baseman Eric Farris reached on an infield single and hurried around the bases as Patterson lined his second double of the game to the wall in right center for the club's fourth straight victory.
«Read the rest of this article»
Austin Peay State University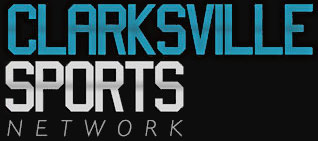 Clarksville, TN – Austin Peay State University Men's Basketball assistant coach Scott Combs has been named the next head coach at Martin Methodist College, the school announced Wednesday.
Clarksville Sports Network first reported Tuesday that the 36-year-old Combs was one of two finalists for the position and that sources had indicated Combs was the frontrunner to land the job. «Read the rest of this article»

Clarksville, TN – Recently, the Clarksville Police Department has seen an increase in copper thefts. In the past two weeks, copper has been stripped from residences as well as AC units on Crossland Avenue, Happy Hollow, Mossrose Road, Barker Street, and Lincoln Street.
Clarksville Police wants to make residents aware of the increase. The thefts are primarily occurring at unoccupied residences.
Property owners should try to ensure their crawl space access areas are secure and anyone seeing suspicious activity should call Police immediately at 931.648.0656.
Montgomery County, TN – In a meeting that lasted all but six minutes, the executive committee of the Clarksville-Montgomery County Regional Planning Commission decided to recommend an independent investigation into a grievance filed by an employee of the regional planning commission, against Mabel Larson, the vice-chairman of the Planning Commission.
Planning Commission chairman Mike Harrison called the meeting to order, and Clarksville Mayor Kim McMillan took the lead, saying she didn't think that the Executive Committee of the Regional Planning Commission had the authority to make any determination concerning the grievance. «Read the rest of this article»

Clarksville, TN – On May 2nd, 2012, at about 1:50am, a 1987 Isuzu Trooper driven by Shawn B. Lindstrom (47) was heading West on Ashland City Road.
The driver for unknown reasons crossed left of center in the area of 1746 Ashland City Road and into the Eastbound ditch line, striking a culvert and sending the vehicle back on the roadway into the Eastbound traffic lanes.
«Read the rest of this article»
The Bizarre Sequence of Events in this Case are still being Unraveled.

Clarksville, TN – On May 1st, 2012, around 8:30pm, Police responded to a call from a Holiday Drive hotel, in which a 25 year old woman covered in blood and crying asked for a vacant room.
She asked the clerks to call 911 because "The guy I am with killed the father of my children and I have to get a room or he will kill everyone here". She was given a room key, left the lobby, and 911 was called.

«Read the rest of this article»
Austin Peay State University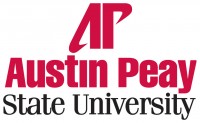 Clarksville, TN – Several faculty and staff members at Austin Peay State University announce their recent professional and scholarly activities.
Dr. Dixie Dennis, associate provost of Grants and Sponsored Programs and dean of the College of Graduate Studies, co-authored an article, titled "The impact of organizational leadership ethical conduct on hospital employees' job satisfaction: A correlational study in Kuwait," that was published in the most recent International Journal of Business, Humanities and Technology. «Read the rest of this article»
Wednesday, May 2nd, 2012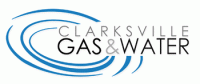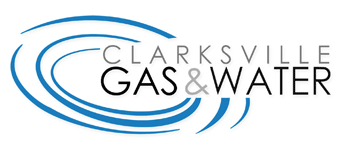 Clarksville, TN – Clarksville Gas and Water has closed Ford Street from College Street to St. John Street for sewer service line replacement work. The road will be closed until approximately 3:30pm.
Traffic will be detoured to Ninth Street and St. John Street for access to Ford Street.
Land Between the Lakes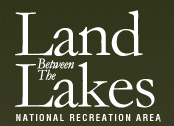 Golden Pond, KY – Land Between The Lakes (LBL) National Recreation Area invites all bird lovers to Woodlands Nature Station for a Birding Bonanza on Saturday, May 12th.
Enjoy guided walks, learn to identify common birds, get tips on attracting birds to your backyard, build your own nest, go on a scavenger hunt, enjoy face to face encounters with Nature Station's raptors, and more! «Read the rest of this article»

Clarksville, TN – On May 1st, 2012, Clarksville Police Department's Police Service Dogs were presented with their own personalized badges. The idea was the brain-child of Capt Craig Gipson, Special Operations Commander.
When Officer Joey Scruggs', retired Police Service Dog, "Q" passed away, Captain Gipson came up with the idea of a departmental badge for the department's Police Service Dogs since they are, essentially, the K-9 handlers law enforcement partner.
«Read the rest of this article»