Austin Peay State University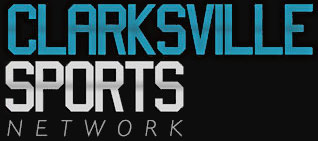 Clarksville, TN – Austin Peay State University Men's Basketball assistant coach Scott Combs has been named the next head coach at Martin Methodist College, the school announced Wednesday.
Clarksville Sports Network first reported Tuesday that the 36-year-old Combs was one of two finalists for the position and that sources had indicated Combs was the frontrunner to land the job.
According to a source close to the hiring process, Combs was ultimately chosen out of a pool of 90-plus applicants.
"My family and I are honored and proud to accept the head coach position at Martin Methodist," Combs said in a statement. "We feel this is an excellent time to join the RedHawk family. Not only are we thrilled to get involved with the team, we are also excited to get to know the Giles County community. Our goal is to build, past and recent successes, a lasting foundation for the team to grow both on and off the court. We are very thankful for this opportunity."
Combs leaves Clarksville after 16 seasons with the Governors –the last 13 of which coming as an assistant under APSU head coach Dave Loos.
"I've been working for Coach Loos in the neighborhood of 12 years and I'll be 37 coming up," Combs said. "I think the timing of it more than anything was the biggest factor. With Martin Methodist being a school located in a familiar region, it made a lot of sense."
Combs takes over for Andy Sharpe, who left MMC early last month to take a position at NCAA Division II Southern Arkansas.
During Sharpe's five seasons in Pulaski TN, the RedHawks went to the NAIA Tournament three times, advancing to the national semifinals in 2011.
"I think it all just kind of fell into place. I definitely enjoyed my time here. I'm going to miss it. Coach Loos gave me my first opportunity and I'll always be very thankful for that. It's going to be a little difficult but it's also going to be very exciting. Martin Methodist is a school that has been on the rise over the last few years."
After a three-year playing career with the Govs from 1996-1999, Combs joined the Govs coaching staff as an administrative assistant before becoming a full-time assistant in 2000.
During his 13 seasons as an assistant, Combs was a part of four regular season Ohio Valley Conference championships and a pair of OVC Tournament championships.
MMC AD Jeff Bain said Combs was a perfect fit for the job.
"Coach Combs revealed to me in the interview process a sense of creative ideas, along with a sincere desire to build team chemistry," Bain said. "I believe that he is the perfect person to come in to re-structure and re-organized our RedHawk team that lost five seniors this past season. It will take a lot of work, but I'm convinced that he will be successful and I look forward to seeing Scott's signature on his team in the near future with diplomas in their hands and championship rings on their fingers."
Combs is expected to be formally introduced at MMC Friday afternoon.