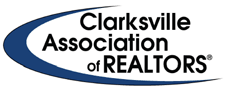 Clarksville, TN – On Saturday, May 5th there will be a Fundraiser Block Party for Project F.U.E.L. The event goes from 10:00am to 2:00pm at the Clarksville Association of REALTORS located at 115 Center Pointe Drive.
Tickets are $5.00 each.
There is nothing more heartbreaking than to look into the face of a hungry child. Come out and help the Clarksville Association fight hunger in Clarksville.
There will be Food, Entertainment, a Kids Zone, Pony rides, Dunking Booths, Inflatables, Pet Adoptions, Crafts, Shopping and so much more.
Project F.U.E.L. is a food subsidization program designed to feed children through the weekend whose only food source may be the food they are receiving at school. Over twelve hundred school children leave school on Friday, and don't have a solid meal again until they return to school on Monday.
This year they will also be collecting coupons for the groups that buy the food for the FUEL bags! Bring coupons for items that are individually wrapped and non-perishable.
For more information call 931.552.3567.