APSU Sports: Austin Peay Softball

Charleston, IL – Austin Peay's softball team got a pair of solid pitching performances Saturday afternoon in its Ohio Valley Conference doubleheader versus Eastern Illinois, but unfortunately for the Lady Govs, they came up on the short end of both finals to the Panthers, 1-0 and 3-2.
«Read the rest of this article»
APSU Sports: Austin Peay Women' Track and Field

Cape Girareau, MO – Unable to build any consistent momentum, Austin Peay State University young women's track and field team finished in seventh place at the Ohio Valley Conference Outdoor Track and Field championships, held at the Abe Stuber Track Complex on the Southeast Missouri State University campus, Saturday.
«Read the rest of this article»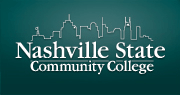 Nashville, TN – On May 1st, 2012, Nashville State Community College officially enrolled its first student at the new campus in Clarksville when Tyreco Nolton completed the admissions process and enrolled in classes which begin on August 25th, 2012.
According to Kathy Ragan, the Nashville State admissions representative at the campus, "Tyreco was very diligent in getting his information to the college in order to start classes this fall. He is clearly excited about beginning his education at Nashville State." «Read the rest of this article»
APSU Sports: Austin Peay Baseball

Edwardsville, IL – For the second straight game Austin Peay State University's baseball team relied on a simple formula – score in bunches and get a solid pitching outing to back it up – to post a 6-2 Ohio Valley Conference victory against SIU Edwardsville, Saturday, at Simmons Baseball Complex.
«Read the rest of this article»
Clarksville, TN – The Clarksville City Departments have completed their presentations for inclusion in the 2012-2013 budget. The next phase of the budget process will get underway on Monday, May 7th, 2012 at 4:30pm
"Preparing and presenting our city's multi-million dollar budget is a long process that requires input from all of the people responsible for creating revenue opportunities for the city as well as those who spend taxpayer dollars. I appreciate the time and focus our Department Heads spent in preparing their budget requests. Now the work begins to bring those requests before the City Council," said Clarksville Mayor McMillan. «Read the rest of this article»

Clarksville, TN – Reed Harper, a junior shortstop for the Austin Peay State University baseball team, was named to the 2012 Capital One Academic All-District 3 Baseball Team, selected by the College Sports Information Directors of America (CoSIDA), Friday.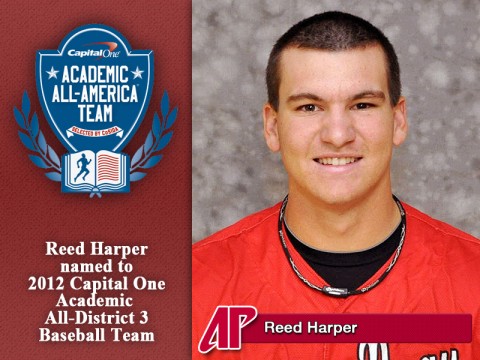 «Read the rest of this article»

Nashville, TN – "Phoning it in" is not necessarily a bad thing, at least when it comes to putting local foods on the table.
"Not everybody can be a farmer, but everybody can find farms, farmers markets and pick-your-own patches nearby," says Pamela Bartholomew, agritourism coordinator with the Tennessee Department of Agriculture. "Smart phone scanners make finding fresh, local foods so easy, you can literally phone it in!" «Read the rest of this article»
Austin Peay State University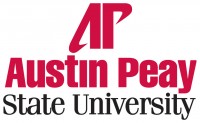 Clarksville, TN – Of the 3,697 teams that participated in the 28th annual international Mathematical Contest in Modeling this February, only 9 percent came from colleges and universities in the United States. They represented schools a person might expect to see in such a contest, such as MIT and Virginia Tech.
But when the results of the competition were announced recently, an unexpected name appeared on the list of "Honorable Mention" recipients – Austin Peay State University. «Read the rest of this article»

Clarksville, TN – At the May 3rd, 2012 City Council Meeting, Clarksville Mayor Kim McMillan presented certificates of appreciation to members of Echo Company 6-101st Aviation, 101st Combat Aviation Brigade for work they did in the Clarksville community. «Read the rest of this article»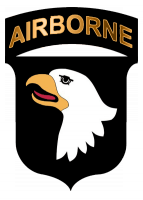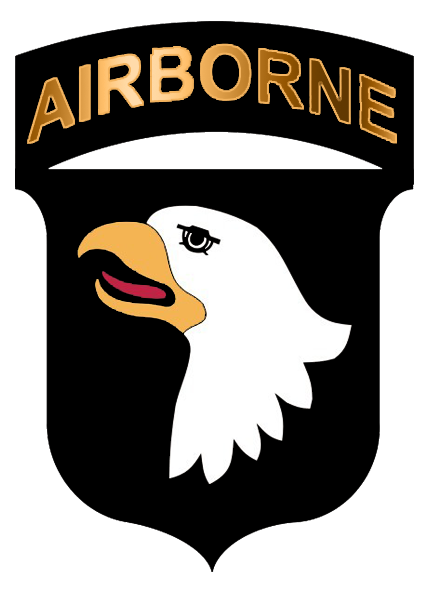 Fort Campbell, KY – Soldiers from the 101st Human Resources Company, 101st Special Troops Battalion, 101st Sustainment Brigade are returning home from their year-long deployment to Kuwait in support of Operation Enduring Freedom.
A welcome home ceremony for the 101st HR Company is scheduled for Tuesday, May 8th, at the brigade headquarters.  The scheduled ceremony time is 2:30am.