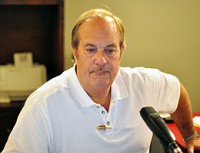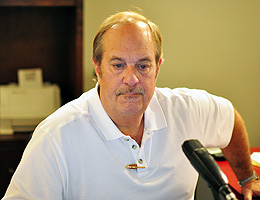 Clarksville, TN – The Clarksville-Montgomery County Regional Planning Commission will meet today at 2:30pm in a special called session to discuss a recommendation from the Executive Committee to hire a Nashville law firm to investigate a grievance against filed by an employee of the planning commission against one of the board members.
John Spainhoward filed a grievance against Mabel Larson, a member of the Executive Committee of the Planning Commission, claiming she threatened his job, and made unfounded claims about an anonymous e-mail that claimed Larson may have violated ethical standards when she voted on cases involving a McDonalds restaurant and property owned by Harry Crocker, her longtime companion and friend.
In a story first reported by Clarksville Online, employees of the Regional Planning Commission were asked to submit their accounts of the incident, and they were all consistent in their notarized accounts, that Larson said she had the Montgomery County Sheriff's office investigate the email "as a favor to me", and "a court order caused an FBI investigation" into the email and Larson claimed "I know who wrote the email."
When asked about the investigation, the Montgomery County Sheriff's office denies that an investigation was conducted at the request of Ms Larson, and no court records could be found concerning a "court order" into the matter.
The Executive Committee met last week to hear the grievance, and led by Clarksville Mayor Kim McMillan, and Montgomery Couny Mayor Carolyn Bowers, the committee agreed they had no authority to investigate the grievance, and suggested a special called meeting of the full commission to hear recommendations from both the city and county attorneys on a law firm that could independently hear the grievance and report back to the committee.  Ms Larson recused herself from that meeting, and is not expected at today's meeting.
Sources tell Clarksville Online that Larson denies the accusations in the grievance and never contacted the Montgomery County Sheriff's office about the matter and never made those claims.
An investigation into the grievance indicates that there may be very little that the Planning Commission can do about the matter, and the need to hire outside legal counsel may be a waste of taxpayer dollars.  Larson was appointed to the Commission by Mayor Bowers, and is a close personal friend of the mayor.
It's believed that the issue may be a civil matter that will have to be resolved in court.  Sources tell Clarksville Online that Spainhoward has retained legal counsel about the matter.
Today's meeting is at 2:30pm and is open to the public.
The meeting will follow a "meet and greet" event planned to welcome  the new planning director Dave Ripple, who was recently hired to replace David Riggins who retired in February.