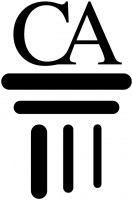 Clarksville, TN – Clarksville Academy hosted its annual Awards Night on May 3rd, 2012 on Procter Court in the Miller Activities Center. Every Senior in this year's class received a scholarship and all are going on to college.
These scholarships range from the Hope Lottery Scholarship to Athletic scholarships to Academic Scholarships. The Class of 2012 at Clarksville Academy has had a successful year and to date has received $4.8 million dollars in scholarship offers!
At just 51 members in this class that is an average of $94,000 per class member. (Awards vary per person) This is an awesome feat!
Members of this class will attend colleges from West Point to Elon, from Austin Peay to The Citadel, from Hanover to UT Knoxville and many, many more. The college prep curriculum and the recent daily infusion of technology gives Clarksville Academy graduates a solid base to begin their college career.
Awards
Valedictorian:  Martha Dawson Nicholson
Salutatorian:  Lauren Elizabeth Maki
Miss Clarksville Academy:  Martha Dawson Nicholson
Mr. Clarksville Academy:  Morgan Merfield Burman
12th grade Top Scholar:  Martha Dawson Nicholson, Avery Evan Jaracz
11th  grade Top Scholar:  Brandi Lee Phillips, Carson Lee Jowers
10th grade Top Scholar:  Jenny Elizabeth Whitford, Daniel Christopher Trent
9th grade Top Scholar:  Kaylyn Kristine Campbell, Erik Johan Anderson
National Honor Society Graduates:  Luke Wakefield Baggett, Sarah Elizabeth Bandel, T.J. Anthony Binkowski, Nathan Curtis Burkhart, Morgan Merfield Burman, Courtney Leann Burney, Ilaria Calò, Brian David Conn, Bert Shelton Covington, III, Sarah Elizabeth Elrod, Avery Evan Jaracz, Claire Bryant Kinney, Hill Stratton Kinney, Alexander Hayward Koehler, Montel Rene Lavelanet, Lauren Elizabeth Maki, Kaylee Morgan Mattice, Daniel Edward Miller, Shannon Bianca Murtha, Martha Dawson Nicholson, Zach Hagan Nussbaumer, Ross Evans Peay, Steven Tyler Phillips, Dylan Joe Ragsdale, Blake Robert Rowlett, John Carter Salyers, Kathryn Haley Spigner, Alyssa Roselani Stilke, Katherine Gannaway Telford, Whitley Jordan Thompson, William Burkhart Thompson, Jacob Lee Van Doorn, Dustin Alan Warmath, Amanda Gayle Worley.
Altrusa Club Academic Hall of Fame:  T.J. Anthony Binkowski, Brian David Conn, Avery Evan Jaracz, Hill Stratton Kinney, Lauren Elizabeth Maki, Martha Dawson Nicholson, Zach Hagan Nussbaumer, Kathryn Haley Spigner, Whitley Jordan Thompson, Jacob Lee Van Doorn
Hugh O'Brien Award:  Anna Gray Kinney, Adrian Noel Ortiz
Boys State Delegates: Bennett Russell Evans, Daniel Kai-Jei Huang, Sharath Prabhu, Karan Anil Wadhwa
Girls State Delegates:  Caroline Louise Burchett, Emma Ann Denley
Youth Leadership Clarksville Representatives: Lauren Elizabeth Maki, Shannon Bianca Murtha, Martha Dawson Nicholson, Katherine Gannaway Telford
Biology Award:  Martha Dawson Nicholson
Chemistry Award: Heiler Christian Meek
Physics Award:  Avery Evan Jaracz
Dan Burden Mathematics Award:  Jacob Lee Van Doorn
Art Awards:  Studio Art – Ashley Lynn McDermid , All Around Artist – Dustin Alan Warmath, Broadcasting – Bert Shelton Covington, III, Photography I – Jessica Paige Dandurand, Photography II – Emma Ann Denley, Amelia Grace Mathis, Karan Anil Wadhwa, Sculpture – David James Woods
Publications Award:  Kaylee Morgan Mattice
Music Award:  Sarah Elizabeth Elrod, Claire Bryant Kinney, Martha Dawson Nicholson, Katherine Gannaway Telford
English Award:  Whitley Jordan Thompson
U.S. Government Award:  Avery Evan Jaracz
U.S. History Award – Emma Ann Denley
Economics Award:  Dustin Alan Warmath
Jo M. Greene Award:  John William Ankoviak
Eta Sigma Phi Award (Latin) – Emma Ann Denley, Daniel Christopher Trent
Spanish Award: Kathryn Haley Spigner
Key Club Service Award:  Lauren Elizabeth Maki
Daughters of the American Revolution Award:  Katherine Gannaway Telford
Wesley Smith Memorial Award:  Dustin Alan Warmath
Head of School Award:  Daniel Edward Miller
K.L. Barton Award: Michael L. Burman
LaNelle Norman Award:  Martha Dawson Nicholson
Edward M. Norman Award:  Montel Rene Lavelanet
Scholarships to Date
Luke Wakefield Baggett
Samford Merit Scholarship
Samford Legacy Scholarship
HOPE Scholarship
Sarah Elizabeth Bandel
Hanover Academic Scholarship
Carson Newman Academic Scholarship
HOPE Scholarship
T.J. Anthony Binkowski
West Point Appointment
ROTC Scholarship
UT Knoxville Academic Scholarship
Western Kentucky University TIP Scholarship
HOPE Scholarship
Nathan Curtis Burkhart
Coastal Carolina Academic Scholarship
HOPE Scholarship
Morgan Merfield Burman
Hanover College Athletic/Academic Scholarships
UT Martin McWhorter Freshman Scholarship
Lindsay Wilson Athletic/Academic Scholarships
Eastern Kentucky Athletic/Academic Scholarships
Courtney Leann Burney
Kyle Thomas Cain
Pay It Forward Scholarship Award
Ilaria Calò
International Achievement Scholarship Award
Joseph Hughes Cherry
Carson Newman Academic Scholarship
Brian David Conn
Maryville College Dean's Scholarship
Hanover College Crow/Long Scholarship
Hanover College Parker Scholarship
Hanover Volunteer Scholarship
Harvey Wiley Scholarship
Global Scholars Travel Award
Rhodes College Diehl Scholarship
Transylvania Morrison Scholarship
Lipscomb Presidential Scholarship
UT Chattanooga Provost's Scholarship
Middle Tennessee State University Presidential Scholarship
Western Kentucky University TIP Scholarship
HOPE Scholarship
Bert Shelton Covington , III
University of Kentucky Flagship Scholarship
Watkins College of Art, Design & Film Scholarship
Kendall College of Art & Design Scholarship
Memphis College of Art Scholarship
Cumberland University Scholarship
Nossi College of Art Scholarship
New Hampshire Institute of Art Scholarship
Maryville College Academic Scholarship
Daniel Wilson Deason
CMC Community Health Scholarship Award
Sarah Elizabeth Elrod
APSU Presidential Scholarship
HOPE Scholarship
Carol Iovanna Guillen
Western Kentucky University TIP Scholarship
Cody William Hanna
Western Kentucky University TIP Scholarship
Avery Evan Jaracz
UT Knoxville Volunteer Scholarship
University of Kentucky National Excellence Scholarship
University of Kentucky Flagship Scholarship
University of Colorado Boulder Chancellor's Achievement Scholarship
General Assembly Merit Scholarship
HOPE Scholarship
Katelyn Elizabeth Jones
Western Kentucky University TIP Scholarship
Claire Bryant Kinney
Brescia University Academic Scholarship
Western Kentucky University TIP Scholarship
HOPE Scholarship
Hill Stratton Kinney
UT Chattanooga MOCS Scholarship
Western Kentucky University TIP Scholarship
HOPE Scholarship
Alexander Hayward Koehler
University of Evansville Academic Scholarship
University of Evansville National Need/Nurse Scholarship
University of Evansville Davidson Scholarship
Post 9/11 Montgomery GI Bill Award
Lucas Anthony Lascano
Eastern Kentucky University Merit Scholarship
Post 9/11 Montgomery GI Bill Award
Montel Rene Lavelanet
UT Chattanooga Scholarship
Western Kentucky University TIP Scholarship
HOPE Scholarship
Austin Garrett Luntz
Western Kentucky University TIP Scholarship
Lauren Elizabeth Maki
Austin Peay State University President's Emerging Leaders Scholarship
Austin Peay State University Presidential Scholarship
University of Evansville Scholar Award
University of Evansville Dean's Scholarship
University of Evansville Presidential Scholarship
University of Evansville Davidson Scholarship
Belmont General Merit Scholarship
Belmont University Glover Business Scholarship
Lipscomb University General Merit Scholarship
Kiwanis International Foundation Matching Scholarship
General Assembly Merit Scholarship
HOPE Scholarship
Joshua Michael Marciano
Willem Thayer Mathis
Kaylee Morgan Mattice
Fort Campbell Officers' Spouses' Club Scholarship
HOPE Scholarship
Daniel Edward Miller
Marion Military Institute Swamp Fox Challenge Scholarship
Marion Military Institute Top Ranger Scholarship
Marion Military Institute Out of State Cadetship Scholarship
ROTC Scholarship
Maryville College Scots Scholarship
Lindsey Wilson College Scholarship
Murray State University Kentucky Epsilon Chapter of
Sigma Phi Epsilon Balanced Man Scholarship
Tusculum College Scholarship
HOPE Scholarship
Shannon Bianca Murtha
Roosevelt University Academic Scholarship
Western Kentucky University TIP Scholarship
Harcum College Scholarship
UT Chattanooga Academic Scholarship
Samford Academic Scholarship
Murray State Academic Scholarship
Lipscomb University Provost Scholarship
East Tennessee State University Academic Scholarship
HOPE Scholarship
Martha Dawson Nicholson
University of Kentucky Flagship
Berry Academic Scholarship
UT Knoxville Volunteer Scholarship
Elon Isabella Leadership Fellow Scholarship
HOPE Scholarship
Zach Hagan Nussbaumer
Lipscomb University Athletic Golf Scholarship
Lipscomb Presidential Scholarship
Church of Christ Scholarship
Rhodes Honors Scholarship
General Assembly Merit Scholarship
HOPE Scholarship
Ross Evans Peay
Mississippi State University Scholarship
HOPE Scholarship
Steven Tyler Phillips
Trevecca Men's Golf Scholarship
HOPE Scholarship
Western Kentucky University TIP Scholarship
Dylan Joe Ragsdale
Austin Peaty State University Athletic Scholarship
Bethel University Athletic Scholarship
HOPE Scholarship
Mariah Heather Riggins
Apple Education Scholarship
Brandon Chandler Robinson
Post 9/11 Montgomery GI Bill Award
Blake Robert Rowlett
Faulkner Baseball Athletic Scholarship
HOPE Scholarship
John Carter Salyers
Western Kentucky University TIP Scholarship
HOPE Scholarship
Brittney Elizabeth Seay
John Michael Shumate
Give Back to Clarksville Scholarship Award
Kathryn Haley Spigner
Belmont University General Merit Scholarship
Lipscomb University Provost Scholarship
Union University Academic Merit Scholarship
General Merit Assembly Scholarship
HOPE Scholarship
Alyssa Roselani Stilke
Grace P. Ford Volunteer Scholarship
HOPE Scholarship
Andrew Cole Swaffer
Western Kentucky University TIP Scholarship
Katherine Gannaway Telford
Megan Renee Thompson
Heritage Bank Scholarship
Western Kentucky University TIP Scholarship
Whitley Jordan Thompson
Bryan College Presidential Scholarship
Covenant College Academic Scholarship
Liberty University Academic Scholarship
Fort Campbell Officers' Spouses' Club Scholarship
Post 9/11 Montgomery GI Bill Award
HOPE Scholarship
William Burkhart Thompson
HOPE Scholarship
LIFE Scholarship
The Citadel Academic Scholarship
Jacob Lee Van Doorn
University of Kentucky Presidential Scholarship
University of Kentucky Provost Scholarship
Burger King Scholars Scholarship
UT Knoxville Scholarship
General Assembly Merit Scholarship
HOPE Scholarship
Dustin Alan Warmath
Bryan College Baseball Scholarship
St. Catherine's College Baseball Scholarship
Tennessee Temple Baseball Scholarship
HOPE Scholarship
David James Woods
Amanda Gayle Worley
Western Kentucky University TIP Scholarship
HOPE Scholarship