APSU Sports: Austin Peay Baseball

Cookeville, TN – Austin Peay State University's baseball team could not solve Tennessee Tech starting pitcher Tristan Archer in a 5-0 Ohio Valley Conference loss, Thursday night, at Bush Stadium.
Tennessee Tech (21-30, 10-14 OVC) is in must-win territory to maintain its hopes of qualifying for next weekend's six-team OVC Tournament and Archer (4-4) showed the Golden Eagles fight. He struck out a career-high 13 batters in the win and limiting the Govs to four hits over 8.1 innings.
«Read the rest of this article»
Limited services during Day of No Scheduled Activity (DONSA)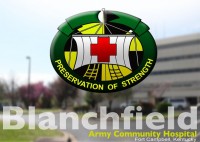 Fort Campbell, KY – In honor of Memorial Day, Blanchfield Army Community Hospital (BACH) personnel will observe the federal holiday Monday, May 28th, therefore all clinics and pharmacies will be closed.
The Emergency Center will remain open 24 hours a day, seven days a week for acute and emergency medical care. Please remember that all patients should check into the Emergency Center for all emergency and urgent care needs. «Read the rest of this article»
APSU Sports: Austin Peay Women's Golf

Brentwood, TN – Austin Peay State University women's golf team is the recipient of the 2011-12 Ohio Valley Conference Team Sportsmanship Award for its sport.
Voted on by the student-athletes and coaches of the respective sports, team awards are bestowed upon conference squads deemed to have best exhibited the standards of sportsmanship and ethical behavior as outlined by the OVC and NCAA. Included in the areas for evaluation are the conduct of student-athletes, coaches, staff and administrators and fans.
«Read the rest of this article»
New role will include employee compensation review and performance evaluation update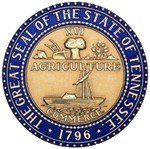 Nashville, TN – Tennessee Governor Bill Haslam today announced that Larry Martin will join his staff to oversee implementation of the Tennessee Excellence and Accountability Management (TEAM) Act.
His responsibilities will include coordinating and collaborating throughout state government agencies to effectively begin recruiting new employees on all levels, updating performance evaluations in all departments, and a review of employee compensation that includes the salary study funded in the governor's FY 2013-2014 budget. «Read the rest of this article»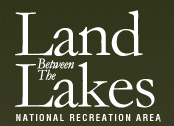 Golden Pond, KY – Land Between The Lakes (LBL) National Recreation Area hosts the annual Special Populations Fishing Tournament on Saturday, June 2nd, at Honker Lake off Road 135.  Registration for the free tournament begins at 8:30am, and fishing is from 9:00am until 12:00pm.
The tournament, in its 35th year, is sponsored by Kentucky Lake Bass Club, and is designed to develop the fishing skills of children and adults who are physically and/or mentally challenged. «Read the rest of this article»

Clarksville, TN – The Clarksville Police Department is happy to welcome six new officers to their ranks today.  Clarksville Mayor Kim McMillan administered the Oath of Office to the Police Department's newest additions.
They will attend the Tennessee Law Enforcement Training Academy from May 27th – August 3rd, 2012.
101st Sustainment Brigade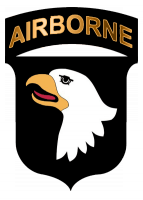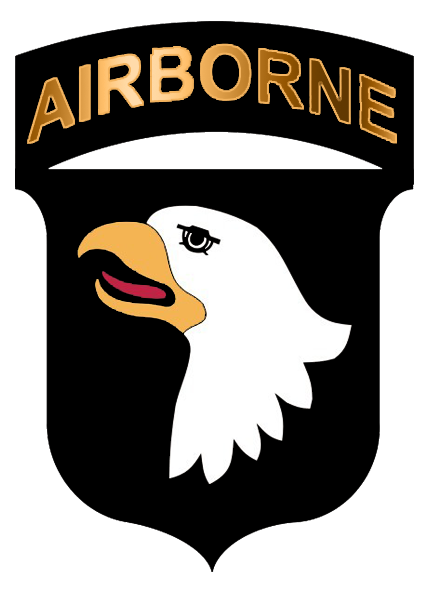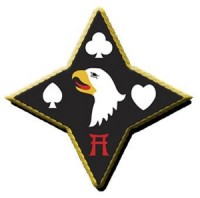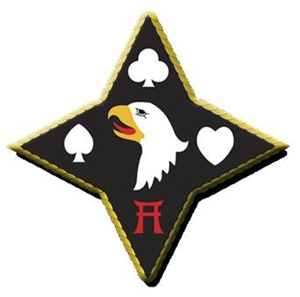 Fort Campbell, KY – The 101st Sustainment Brigade will conduct a training exercise May 18th, 2012 to test the skills of its Soldiers on recovering vehicles from extreme terrain conditions.
The training will include vehicle recovery in a "mire pit"; Soldiers will be recovering a stuck or overturned vehicle inside a wet, mud-filled pit. «Read the rest of this article»
APSU Sports: Austin Peay Men's Golf

Bowling Green, KY – It was a difficult first day for Austin Peay State University sophomore Anthony Bradley in the first round of the NCAA Regional at The Club of Olde Stone.
The middle round holes led to Bradley firing an uncharacteristic 8-over 80 in the tourney's first round on par-72, 7,248-yard course. In fact, Bradley played holes 9-13 at eight over, with double bogeys occurring at 9, 12 and 13 and bogeys at 10 and 11.
«Read the rest of this article»
Top Winners Advance to District Competition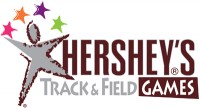 Clarksville, TN – The annual local Hershey Track and Field Competition was held May 12th at Rossview High School.  The competition gives young athletes a chance to showcase their skills in track and field, long jump and softball throw.
The first- and second-place athletes in each division of the local competition advanced to the District Hershey Track and Field Competition in Nashville on June 16th at E.S. Rose Park.
«Read the rest of this article»
After Police unraveled a tangled web of deception, they discover that a woman is married to two men at the same time.

Clarksville, TN – On May 17th, 2012, around 1:30am, Police were called to 643 Riverside Drive about a woman who had been assaulted and forced into a room and had been held against her will. Clarksville Police Officer Dennis Honholt arrived and began an investigation into the allegations.
According to the Krystal Schurtz, her husband, Andrew Roberts came to the Riverside Drive residence and started taking some of her items.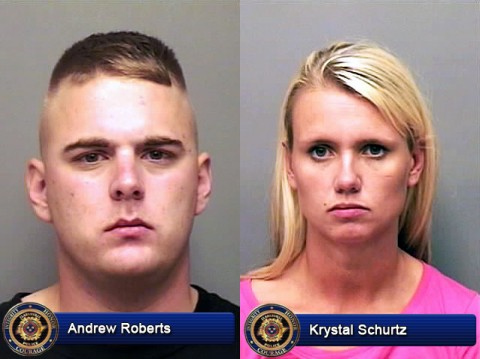 «Read the rest of this article»