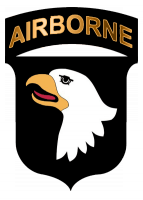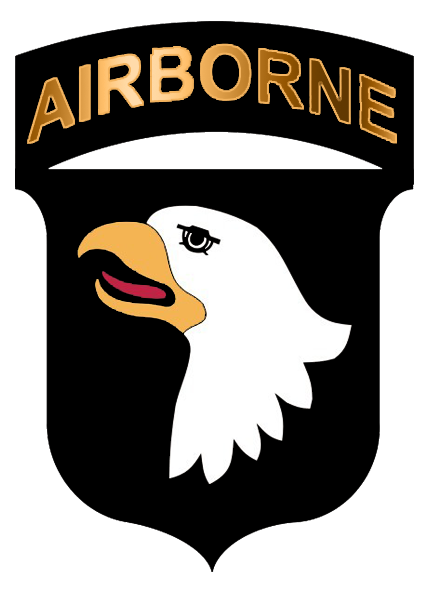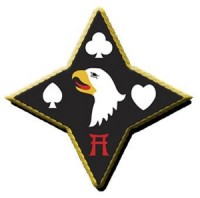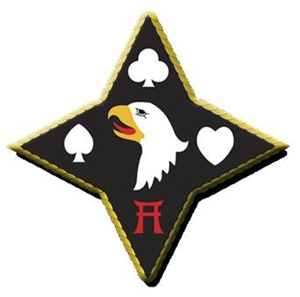 Fort Campbell, KY – Two noncommissioned officers assigned to the 101st Sustainment Brigade received the Expert Field Medical Badge during a ceremony at the Division Parade Field, May 11th.
Sgt. Joshua Reichlin, a health care specialist with the 326th Engineer Battalion and a native of Elyria, Ohio, and Sgt. Rachel Barrett, a health care specialist with the 2nd Battalion, 44th Air Defense Artillery Regiment and a native of Murfreesboro, Tennessee, both received their Expert Field Medical Badges.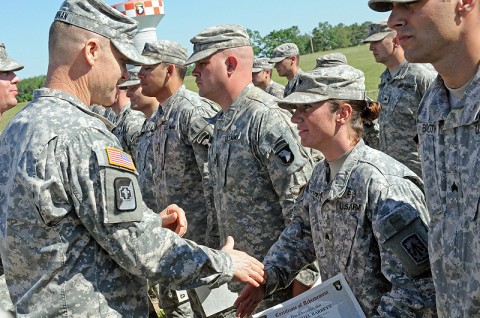 Reichlin and Barrett were among the 15 medics from the 101st Sustainment Brigade who attempted to receive the coveted badge.
The EFMB was created in the mid 1960's as a complement badge to the Expert Infantry Badge. It's designed to showcase the combat medic's level of expertise in Mission Occupational Specialty (MOS) and combat events.
The participants have conducted hands-on training, including a study hall to go over the Soldier skills task, and even run through the land navigation course. The actual testing week began May 6th and included a 100-question written exam and a 12-mile ruck march, which had to be completed in less than three hours.
The May 11th ceremony occurred after 14 consecutive days of training and testing.