APSU Sports: Austin Peay Baseball

Cookeville, TN – The "Cardiac Govs" struck again as Austin Peay State University's baseball team let a five-run lead dwindle to one run in the eighth inning before posting a 10-7 Ohio Valley Conference victory against Tennessee Tech, Friday, at Bush Stadium.
Austin Peay (33-21, 18-7 OVC) needed the victory to stay tied for first place in the OVC regular season race with Eastern Kentucky, which posted a win at Murray State earlier in the day. The Governors and Colonels, who are both assured a top-two finish in the league race, will enter the regular-season's final day battling for the regular-season championship at different venues.
«Read the rest of this article»
Bill aims to boost economic development in rural counties and for extraordinary projects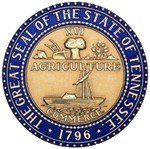 Nashville, TN – Tennessee Governor Bill Haslam announced he has signed legislation to expand the state's FastTrack program to specifically support economic development in rural communities and for exceptional projects.
The governor proposed the legislation, HB 2344/SB 2206, in January to create the FastTrack Economic Development Fund, an expansion of the Department of Economic and Community Development's (ECD) current infrastructure and job training program. «Read the rest of this article»
Written by Sgt. 1st Class Pete Mayes
101st Sustainment Brigade Public Affairs Officer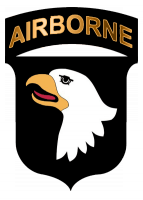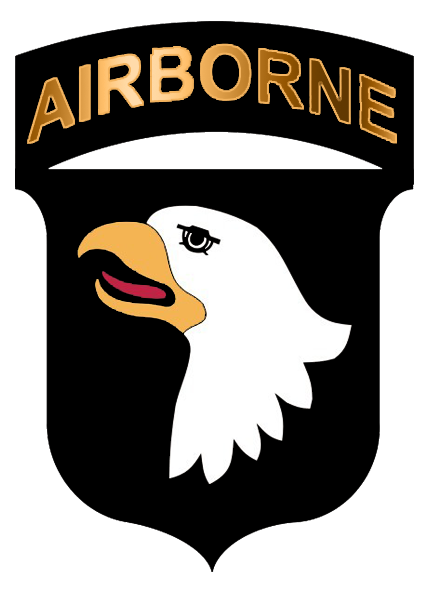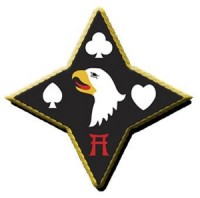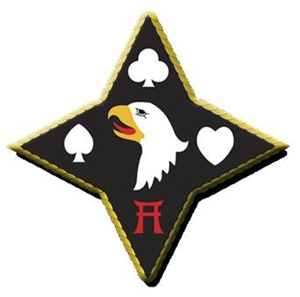 Fort Campbell, KY – A storied Army engineer battalion opened a new chapter in its illustrious history Tuesday, marking a transition to a new brigade.
The 326th Engineer Battalion, 20th Engineer Brigade, conducted a patch ceremony to mark the transition to the 36th Engineer Brigade. The "Sapper Eagles" are assigned to the 101st Sustainment Brigade, 101st Airborne Division (Air Assault), while stationed at Fort Campbell.
«Read the rest of this article»
APSU Sports: Austin Peay Men's Golf

Bowling Green, KY – Anthony Bradley performed better, Friday, but the Austin Peay State University sophomore could not get anything going on the greens during the second day of the NCAA Golf Regional, being held at The Club of Olde Stone in Bowling Green, KY.
Bradley eliminated many of Thursday's mistakes but couldn't get any birdie putts to drop during the round. As a result, he shot a 6-over 78 for a two-day total 158, leaving him tied for 64th.
«Read the rest of this article»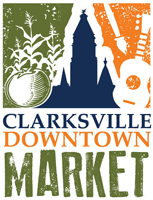 Clarksville, TN – The Clarksville Downtown Market opens at 8:00am Saturday, May 19th with approximately 60 vendors on hand to offer local fresh produce, baked goods, home décor, seasonal flowers and more. There will be live music by Lydia Walker.
For the kids. there will be be gardening crafts to participate in. Lousie Delgandio will be on hand to demonstrate how to make crepes. The first 600 visitors to the market, can visit the Clarksville Parks and Recreation booth to take home their very own market tote bag. There will also be give-a-ways handed out every thirty minutes.
The Clarksville Downtown Market will be open from 8:00am to 1:00pm every Saturday through October 19th on Public Square.
A man well known to local law enforcement for Theft, Drugs, and Probation Violations has been arrested again.

Clarksville, TN – On May 18th, 2012, around 8:30am, a witness saw a male enter the front door of a neighbor's rental property at 948 ½ Clark Street. She called Clarksville Police and was able to provide a detailed description of the suspect, mode of transportation, and the type bags he was carrying.
Through a use of a photo line-up, Police identified Melvin Wayne Archuleta as the suspect and the man who entered the rental property.
«Read the rest of this article»

Clarksville, TN – The Clarksville Police Department wants to make the public aware that the traffic signal is fully operational, as of today, on Cumberland Drive (Hwy 48/13) in front of the entrance to Liberty Park and the Clarksville Marina. There have already been several "close call" collisions because drivers were unaware the light is functional instead of blinking.
Also, the speed limits in the Liberty Park/Marina will be strictly enforced due to the high volume of vehicular and pedestrian traffic and children playing. The posted speed limit in Liberty Park is 15 mph. "This is not about generating revenue, it's about keeping the people who are out enjoying the city's newest park safe," said Lt. Phil Ashby the head of Clarksville's Selective Traffic Enforcment Program.
«Read the rest of this article»

Montgomery County, TN – The Clarksville-Montgomery County Green Certification Program invites you to the certification ceremony for Action Air Conditioning Service Inc., located at 868 Kraft Street. The Green Ribbon Cutting will be held Wednesday, May 30th at 9:00am. We hope you will join us to celebrate this accomplishment.
For more information on the Clarksville-Montgomery County Green Certification Program, contact Michelle Newell at .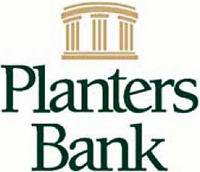 Clarksville, TN – Planters Bank Vice President Stacey Wenzler presented a check to Rossview Elementary School Principal Paula Ford Thursday, May 17th, 2012. The bank donated more than $1,800 to Rossview Elementary School, Rossview Middle School, and Rossview High school during the school year.
The donation was based on the number of accounts opened at the bank's Rossview Branch, which opened last August at 495 Dunlop Lane.

Clarksville, TN – The Roxy Regional Theatre, Clarksville's oldest live theatre and only professional theatre, unveils its 30th Anniversary Season.
Under the direction of Tom Thayer, executive director, and John McDonald, artistic director, the theatre will kick off the 2012-2013 season with the Dolly Parton musical 9 to 5: The Musical. Starring Bailey Hanks of Broadway's Legally Blonde, it will open on September 14th. «Read the rest of this article»