Tennessee Titans Football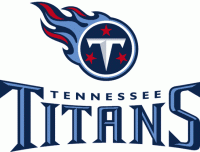 Nashville, TN – Mike Munchak believes the continued progression of the Tennessee Titans' offensive weapons from 2011, plus the addition of top draft pick Kendall Wright will prevent defenses from stacking the box and help Chris Johnson get off to a better start this year.
Munchak said the addition of Wright, along with the development of Titans receivers Nate Washington, Damian Williams and Lavelle Hawkins, the emergence of dynamic tight end Jared Cook and the return of Kenny Britt will create matchup problems for defenses in 2012.
"We're hoping that mixture of pass game loosens up the front and we have fewer guys in the box to run the football," Munchak said in between Titans Caravan stops on Friday. "That should help Chris Johnson get off to a better start."
Munchak said Titans receivers playing well last year was a plus.
"And we added Kendall Wright in the first round so he's another weapon defenses will have to worry about," Munchak said.
Munchak said the addition of Wright will afford Britt the chance to ease his way back into his regular number of snaps following knee surgery last season.
"We expect Kenny back in great condition when the season starts," Munchak said. "Kendall is just another weapon that can play outside receiver, inside receiver and can return kicks. He does a little bit of everything. He'll add a lot of excitement to the game right away. He's a guy that can probably contribute right off the bat in the season opener against New England."
Munchak said he expects Johnson to improve on last year's numbers with the addition of All-Pro guard Steve Hutchinson and a full off-season under his belt with the team's second-year coaching staff.
"Last year we didn't have any players here in the off-season. Our off-season program started last week and we had 65 to 70 guys in town," Munchak said. "Our new coaching staff didn't really know the players last year. We were all getting to know each other in training camp. Plus, Chris held out last year and didn't come to training camp until the first game started. There were a lot of things working against us, so hopefully getting back into a normal routine will help."