Billy Dunlop Park will be closed to the public Sunday, June 3rd thru Friday, June 8th for a private event.

Clarksville, TN – The weekly Clarksville Parks and Recreation Department Recreation Report provides Clarksvillians with a glimpse at the activities and events that are available from the Parks and Recreation Department for them to enjoy together as a family.
This weeks highlights include:
Pools are now open!
National Trails Day Clean-up
Youth League Opening Ceremony
Movies in the Park
*NEW* Swim Teams
Summer Night Lights
Pools are now open!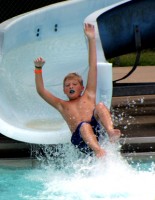 Our five public pools opened on Saturday, May 26th for the summer season. Pool pass sales are currently underway!
To accommodate the pool pass sales, passes are also available for purchase at any of the three community centers and the New Providence pool through June 1st.
National Trails Day Clean-up

On Saturday, June 2nd from 8:00am to 10:00am, join the "Friends of the Greenway" at the Clarksville Greenway to celebrate the 20th anniversary of National Trails Day by working to improve and maintain the trail.
National Trails Day, organized by the American Hiking Society, is celebrated across the country as a way to inspire the public to discover and learn about our nation's trail system. Those interested in volunteering can contact Melissa Adkins at 931.645.7476.
Youth League Opening Ceremony
Our youth recreation leagues will kick off the season with an opening ceremony at 10:00am June 2nd at Heritage Park. All teams are encouraged to attend and wear their uniforms. Individual and team pictures will be taken.
Movies in the Park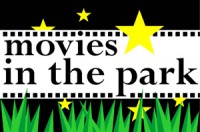 Join us Saturday, June 2nd, at Heritage Park soccer fields for the viewing of "Tangled"- rated PG. Come early to save your spot and check out "move before the movies" featuring kid's Zumba, before the movie begins at dusk. Be sure to bring your picnic blankets and lawn chairs.
Concessions also will be available. Admission to the movie is free.
*NEW* Swim Teams
Interested in being on a swim team this summer? Swim Team practice will begin on Monday, June 4th at 10:00am at the New Providence Pool, located at 166 Cunningham Lane. Practices will be held every Monday and Wednesday from 10:00am-11:30am at New Providence Pool and Friday's from 10:00am-11:30am at Swan Lake Pool.
The cost is FREE! For more information please contact the Parks & Recreation office, 931.645.7476 or the New Providence Pool, 931.552.6199 or 931.472.3380
Summer Night Lights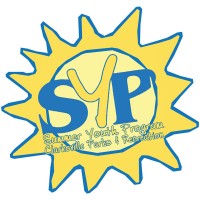 Beat the summertime blues this year! The City of Clarksville Parks & Recreation Department along with Manna Café, L.E.A.P. Organization, Workforce Essentials, Miller-Motte Technical College, BFS Insurance and Coca-Cola® will be offering extended hours and lots of great activities at two Parks & Recreation facilities as a part of the Mayor's Summer Night Lights program. Summer Night Lights is free and open to youth and families of all ages.
Summer Night Lights will feature two locations of summer fun, the Kleeman Community Center and the Burt-Cobb Community Center coupled with Dixon Park, beginning Thursday, June 14th. Summer Night Lights kicks off at the Kleeman Community Center, located at 166 Cunningham Lane. Festivities at this site will occur every Thursday from 6:00pm to 9:30pm and will include a basketball league, fitness classes, organized games and more!
The Burt-Cobb/Dixon Park site, located at 1101 Franklin Street and 117 South 10th Street, will be offering an outdoor basketball league, organized games and more, each Friday evening from 6:00pm to 10:30pm.
Summer Night Lights will run weekly, through Friday, August 3rd.