Nashville Has Dropped Nine Of Ten To Oklahoma City This Season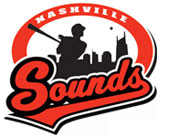 Oklahoma City, OK – The Nashville Sounds' struggles against Oklahoma City continued on Wednesday evening as Nashville suffered a 7-2 defeat at Chickasaw Bricktown Ballpark.
Nashville (20-32) has lost nine of its 10 games against the Houston Astros' top affiliate this season, including each of the last seven meetings between the teams.
Oklahoma City plated six of its seven runs in the contest with two outs in an inning.
«Read the rest of this article»


Clarksville, TN – The City of Clarksville Parks and Recreation Department's Youth Recreation Leagues will kick off the season with an opening ceremony at 10:00am June 2nd at Heritage Park.
The ceremony will feature Autumn Ferrier singing the National Anthem and the Clarksville Police Department Honor Guard, will present the colors. «Read the rest of this article»

Nashville, TN – Tennessee Department of Transportation (TDOT) contract crews will close a three mile section of I-24 near downtown Nashville this weekend for a major bridge rehabilitation project over Main and Woodland Streets.
I-24 eastbound and westbound will be closed from the I-24/I-65 split north of downtown to the I-24/I-40 split east of downtown beginning Friday June 1st, at 9:00pm. The interstate will open no later than Monday June 4th, at 5:00am. «Read the rest of this article»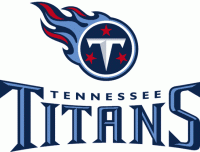 Nashville, TN – Tennessee Titans Head Coach Mike Munchak and his staff will host the 11th Annual Titans High School Coaching Clinic on Tuesday, June 12th at Baptist Sports Park.
Attendees will have the opportunity to get a close-up view of Titans position coaches working with their players during one of the 10 offseason training activities (OTA) to kick off the morning!
Following the OTA and lunch, the classroom portion of the clinic will begin with Munchak addressing the group, followed by comments from Jerry Gray (defensive coordinator), Chris Palmer (offensive coordinator) and Alan Lowry (special teams coach). «Read the rest of this article»
Powell has lengthy history of Burglary and Theft; Makes Most Wanted after Attempted Burglary in Williamson County
Law enforcement seeking his accomplice as well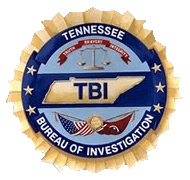 Nashville, TN – The Tennessee Bureau of Investigation has put a Smyrna, Tennessee man on the state's Top Ten List who law enforcement believes is responsible for an attempted aggravated burglary that occurred last week in Williamson County. He has a lengthy criminal history and is considered a predatory burglar due to the frequency and nature of his crimes.
Donald Powell, 38, last known address 3165 Morton Lane, Smyrna, Tennessee and his accomplice, Alyssa Cartwright, 36, last known address 225 Morton Hollow, McMinnville, Tennessee are wanted by the Williamson County Sheriff's Office on one count of attempted aggravated burglary.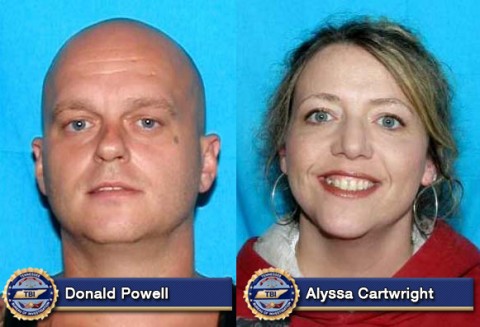 «Read the rest of this article»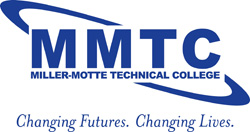 Clarksville, TN – Congressman Marsha Blackburn spoke words of encouragement to Miller-Motte Technical College Clarksville's students at their graduation ceremony on May 25th, 2012.
Blackburn, the commencement speaker at the event, talked about the journey the students would embark as they started their new lives and careers. She congratulated them on their choice to continue their education past high school and to go forward in their new careers as contributing members in the community.
«Read the rest of this article»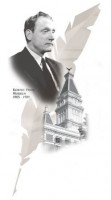 Clarksville, TN – Participants expecting to attend the Clarksville Writers' Conference on June 7 and 8 have just received the following message:
"We regret to inform you that poet Amanda Auchter will be unable to attend this year's conference, as originally scheduled, due to illness (from which she is expected to make a full recovery).  While we will miss seeing and hearing from Amanda, we think you will be pleased with her replacement, poet Jeff Hardin.
Hardin is the author of two chapbooks, Deep in the Shallows and The Slow Hill Out, as well as one collection, Fall Sanctuary, recipient of the Nicholas Roerich Prize.
«Read the rest of this article»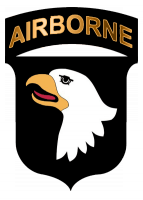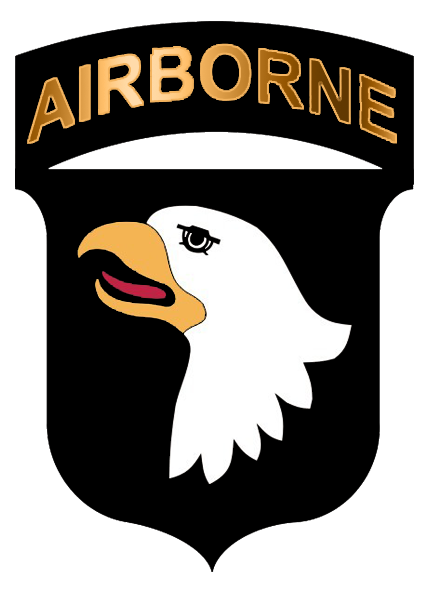 Fort Campbell, KY – On Monday, Fort Campbell held their annual Memorial Day Wreath Laying Ceremony at the 101st Airborne Division Headquarters.
The ceremony featured an invocation by the 101st Airborne Division Chaplain Paul Hurley, remarks by Maj. Gen. John C. McConnell, a wreath laying, a 21 gun salute, and the playing of taps.
The ceremony honors and recognizes the veterans of 101st Airborne Division (Air Assault); and the 7,000 Screaming Eagles who have lost their lives in battle since the formation of the division, along with their families and loved ones.
«Read the rest of this article»

Clarksville, TN – Storms that moved through Clarksville yesterday afternoon were the cause of power outages that affected approximately 3,500 customers in various part of town. «Read the rest of this article»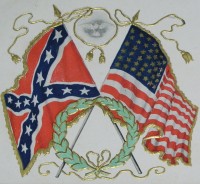 Dover, TN – The Friends Of Fort Defiance will present a Civil War Memorial Service on Sunday, June 3rd at 2:00pm. The service will be held at Riverview Cemetery near the Civil War mass grave-site.
Approximately 180 Civil War soldiers and veterans are buried in Riverview cemetery. 127 of those lie in one mass grave. Those in the mass grave were originally buried at the old Clarksville Female Academy that stood in the area of Madison Street and Cumberland Drive. «Read the rest of this article»