Nashville, TN – Tennessee Department of Transportation contract crews will close lanes on Interstate 40 East and West near the Davidson-Cheatham County line to perform bridge repair work.
I-40 from mile marker 188.5 to mile marker 187.5 will be reduced to one lane in each direction beginning Friday, June 1st, 2012 at 8:00pm. The lanes will reopen no later than Monday, June 4th at 6:00am. «Read the rest of this article»
Nashville Sounds Baseball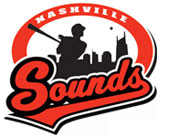 Oklahoma City, OK – The Nashville Sounds suffered their fifth consecutive defeat on Thursday evening, falling 4-1 to the Oklahoma City RedHawks at Chickasaw Bricktown Ballpark.
Nashville (20-33) has lost 10 of its 11 games against the RedHawks this season, including each of the last eight meetings between the teams.
The Sounds put runners on base in seven of the nine innings but were able to only plate one run on the night, finishing 0-for-8 with runners in scoring position.
«Read the rest of this article»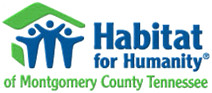 Clarksville, TN – The Women Build 2012 Committee of the Habitat for Humanity of Montgomery County Tennessee announces their partnership with the Habitat for Humanity ReStore. The ReStore is donating a portion of their sales through May and June 2012 to the Women Build 2012 project.
The women involved with Women Build 2012 are building a 2-bedroom house for a Habitat partner family at 127 Brooks Alley. Carolyn, a single, retired, disabled mother of adult children living outside the home, is excited to be the recipient of the Women Build house.
http://www.youtube.com/watch?v=AaE9WShsbLI «Read the rest of this article»
APSU Sports: Austin Peay Baseball

Nashville, TN – Jon Clinard, who not only has been a leader for the Austin Peay Governors baseball team during his career but Austin Peay State University athletics as well, has been named the 2011-12 recipient of the Steve Hamilton Sportsmanship Award, to be presented at the annual Ohio Valley Conference Honors Brunch, Friday, at the DoubleTree.
«Read the rest of this article»

Clarksville, TN – Evelyn Dean of Woodlawn, TN, has died from the injuries she sustained during a May 18th, 2012 crash on Dover Rd. She was 85 years old.
The crash occurred on May 18th, 2012 around 2:00pm. Dean who was driving a KIA Sportage, pulled out of Donna Drive directly in front of an Isuzu Rodeo which was traveling west on Dover Road, resulting in a collision between the two vehicles. «Read the rest of this article»

Nashville, TN – The Tennessee Wildlife Resources Agency is reporting that there were no boating-related fatalities reported over the 2012 Memorial Day holiday weekend.
During the Memorial Day holiday period from Friday, May 25th through Monday, May 28th, there were eight total reported boating accidents. Five of the accidents resulted in injuries and the other three were property damage accidents. «Read the rest of this article»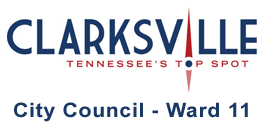 Clarksville, TN – On June 4th, at 6:30pm, Kaye Jones, Clarksville City Councilwoman for Ward 11, will hold her monthly Town Hall meeting. It will take place at the Gas and Water building  at 2215 Madison Street.
The new 2012-2013 budget will be discussed as well as updates on the opening of Liberty Park and the Clarksville Marina.

Clarksville, TN – Clarksville Police Department has once again been able to showcase the quality of officers hired, by achieving a Tennessee Law Enforcement Training Academy first at their May 25th, 2012 graduation.
Officer Jesse Zumbro was the first person in the academy's history to, singularly, take the Honor Graduate, Outstanding Officer, and Leadership awards.
«Read the rest of this article»


Clarksville, TN – The Customs House Museum and Cultural Center is located in historic downtown Clarksville, Tennessee. Come explore an entire city block featuring large gallery spaces filled with fine art, science and history.
In the month of June, the Museum will feature 2012 National Juried Exhibition, Outdoors In: The Paintings of Lori Putnam, Civil War Remedies, "Sunday Family Fun – Be an Architect" and so much more.
«Read the rest of this article»
Written by Sgt. 1st Class Pete Mayes
101st Sustainment Brigade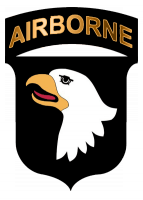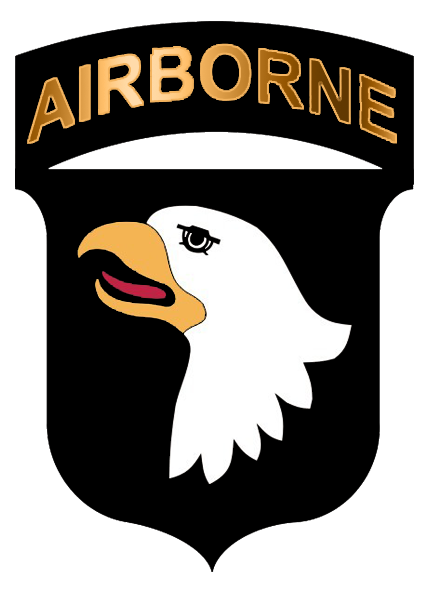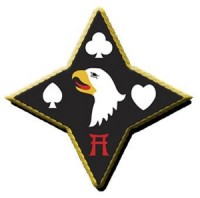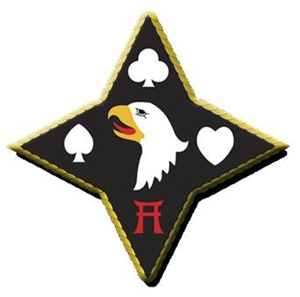 Fort Campbell, KY – A Sapper Eagle has finally won his hard-fought battle to receive his long awaited Purple Heart award.
Sgt. 1st Class Alondo Brown, first sergeant of the 887th Engineer Support Company, 326th Engineer Battalion, 101st Sustainment Brigade, received the award for injuries he sustained in Baghdad, Iraq in 2006.  He suffered a traumatic brain injury, or TBI, during that deployment.
The paperwork awarding Brown a Purple Heart has been in the works for several years. After several attempts, he finally received his award at a ceremony May 21st, 2012.
«Read the rest of this article»