Clarksville, TN – A man who was incarcerated August 3rd, 2011 for Theft, Burglary, and Violation of Probation was released from jail on May 22nd, 2012, failed miserably trying to go straight, and is headed back to jail today.
On June 1st, around noon, a property owner caught Kyro Lan Quinto red-handed in a nearly completed, new construction house at 1718 Cabana Drive trying to remove copper air conditioning tubing from inside the house. «Read the rest of this article»
Nashville Sounds Baseball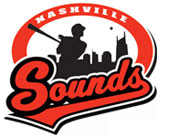 Oklahoma City, OK – The Oklahoma City RedHawks completed a four-game series sweep of the Nashville Sounds with a 5-3 victory on Friday night at Chickasaw Bricktown Ballpark.
Nashville (20-34) has lost 11 of its 12 games against the RedHawks this season, including each of the last nine meetings between the teams. Nine of the 12 contests in the series were decided by two runs or less.
«Read the rest of this article»

Clarksville, TN – On May 31st, 2012 around 3:30pm, Clarksville Police Department's Special Operations Unit working in conjunction with the Tennessee Bureau of Investigations, Drug Enforcement Administration and Homeland Security Investigations received information that Ernesto Galindo Mata was in possession of a large quantity of marijuana.
A traffic stop was conducted on Mata's 2003 Chevrolet Astro Van.
«Read the rest of this article»
Get discounted tickets for the hottest concerts and more!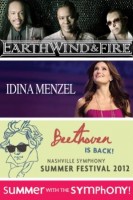 Nashville, TN – Do you like the classics? AARP does. Whether you're talking the classic American band "Earth Wind & Fire," the classy Broadway and TV star Idina Menzel or the classical sounds of Beethoven, we've got you covered in June. AARP and the Nashville Symphony are teaming up for the first time for our "Summer with the Symphony!"
AARP members can receive $5.00 off any ticket for Menzel's special performance with the Nashville Symphony Orchestra at the Woods Amphitheater at Fontanel on June 16th. The Tony Award-winning star of Broadway's Wicked and television's hit show Glee will perform a diverse mix of classic pop and musical theater favorites, along with a fresh spin on some contemporary hits. «Read the rest of this article»
SBA to Honor Top Entrepreneurs during Small Business Week
Nashville, TN –Local Pastor and County Commissioner Tommy Vallejos has been selected by the U.S. Small Business Administration as the minority small business Champion for the state of Tennessee for his work while serving as the Director of the Hispanic Organization for Progress & Education (H.O.P.E.).
When reached by telephone Pastor Vallejos said, "Well it's a great honor to have been selected as the U. S. Small Business Administration's Minority Small Business Champion, I've always considered it important to champion small businesses, minority owned or not. I was selected for this honor due to my involvement and participation in the minority small business sector during my directorship of H.O.P.E."  «Read the rest of this article»
Proprietary Bond Fund Claims Must Be Postmarked by June 16th
Nashville, TN – Commerce and Insurance's Securities Division is reminding Tennesseans participating in the settlement involving Morgan Keegan proprietary bonds that they have only until June 16th, 2012, to file a claim.
Most Tennesseans participating already have received notification from the state fund administrator, although the possibility exists of a secondary tier of customers who bought the funds in question from brokers not employed by Morgan Keegan. «Read the rest of this article»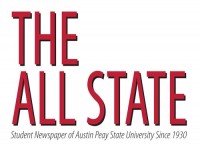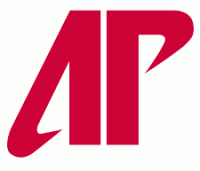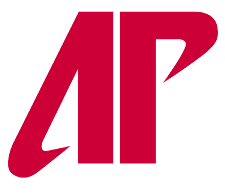 Clarksville, TN – Four members of The All State staff earned high honors in the Student Society for News Design's annual College News Design Contest.
Administered and sponsored by the Columbia School of Journalism at the University of Missouri, the contest is widely recognized as one of the top peer-to-peer competitions in the country. Highly respected journalism programs like that of Mizzou, Northwestern, Indiana University, University of North Carolina and Penn State participate. «Read the rest of this article»

Eugene, OR – Austin Peay State University's baseball team will be competing nearly 2,000 miles away from home, but its fans can catch every game of the Eugene Regional on the internet for free, the University of Oregon athletics department announced, Wednesday.
«Read the rest of this article»
Clarksville, TN – The Two Rivers Company (TRC) is Clarksville's downtown and riverfront revitalization entity.
TRC is about to embark on a physical master planning process that will be spearheaded by the University of Tennessee's College of Architecture and Design under the leadership of Professor Tom ("TK") Davis and sponsored by the Two Rivers Company (TRC), the Clarksville-Montgomery County Economic Development Council (EDC), and the City of Clarksville. «Read the rest of this article»
Clarksville, TN – Clarksville Mayor Kim McMillan is congratulating all of the employees of the Clarksville Transit System for their 25th Anniversary.
"CTS does a terrific job in helping thousands of people get to work, school, doctor's appointments, meetings, shopping, you name it.  Over the past 25 years, they have made countless contributions to our community and I want to thank and congratulate Director Jimmy Smith and all the wonderful CTS employees," Mayor McMillan said. «Read the rest of this article»