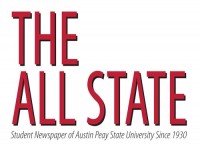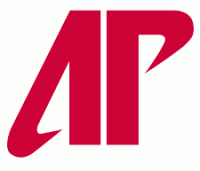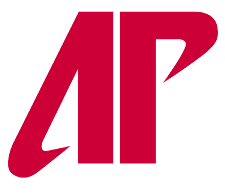 Clarksville, TN – Four members of The All State staff earned high honors in the Student Society for News Design's annual College News Design Contest.
Administered and sponsored by the Columbia School of Journalism at the University of Missouri, the contest is widely recognized as one of the top peer-to-peer competitions in the country. Highly respected journalism programs like that of Mizzou, Northwestern, Indiana University, University of North Carolina and Penn State participate.
Four APSU students earned a total of five awards in the competition: David Hoernlen, Patrick Armstrong, Kristin Kittell and Jenelle Grewell.
Hoernlen earned a second-place award for his overall infographics portfolio. He also  earned three Honorable Mention awards for infographics and page design.
"(Hoernlen) showed a nice touch, whether mapping or charting, to bring the most important information to the surface in a clear and fun way whether the subject was counterfeiting, politics or gas prices," the judges noted.
Armstrong, who served as editor-in-chief for the past three years, was awarded two Honorable Mention recognitions for overall design of a special section and front-page broadsheet design. He earned a master's degree from APSU in May.
Grewell shared honors with Armstrong in the front-page broadsheet design category, while Kittell and Hoernlen earned Honorable Mention for editorial page design.
The awards come just six weeks after The All State was named Best College Newspaper for 2011-12 by the American Scholastic Press Association.
"This recognition exemplifies the capability, skill and dedication our student staff members  have developed," said Jake Lowary, adviser to The All State and coordinator of Student Affairs publications and marketing at APSU.
"It truly is inspiring to see what they produce each week and have the opportunity to contribute to their learning experience," he added.
The All State earned a total of five print awards, more than Indiana, Northwestern, North Carolina and South Carolina. Awards were given in digital categories as well.
For more information on SSND and the College News Design Contest, visit http://ssnd.wordpress.com/ or contact Jake Lowary at 931-221-7375.