APSU Sports: Austin Peay Baseball

Eugene, OR – Austin Peay State University's baseball team saw its 2012 campaign come to a close with an 8-1 loss to Oregon in the final game of the NCAA Baseball Championship's Eugene Regional, Sunday afternoon at PK Park.
«Read the rest of this article»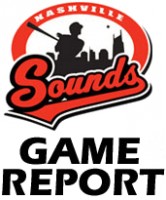 Nashville, TN – The Nashville Sounds were handed a 7-3 defeat by the visiting New Orleans Zephyrs in the second game of a four-game series on Sunday afternoon at Greer Stadium.
Nashville (21-35) stranded 11 batters on the afternoon and went 3-for-16 with runners in scoring position.
Right fielder Jordan Brown went 2-for-5 for his third straight multi-hit game. Center fielder Logan Schafer, who entered the game as a defensive replacement, added two hits in two at-bats.
«Read the rest of this article»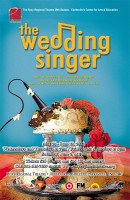 Clarksville, TN – The Roxy Regional Theatre is currently staging their production of the smash hit musical The Wedding Singer which takes viewers on a flashback to the 1980s, complete with the big hair, corny clothes, and some amazing music.
In the show, we are back in 1985 with rock-star wannabe Robbie Hart (Josh Bernaski), New Jersey's favorite wedding Singer. He is the life of every party, until his fiancée Linda (Sara Fetgatter) ditches him at the altar.  He is "Shot through the heart" to paraphrase Bon Jovi, after which in his grief Robbie makes every wedding he sings at as disastrous as his own.
«Read the rest of this article»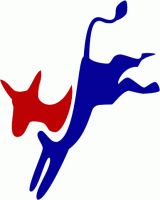 Clarksville, TN – On June 14th, 2012 the Montgomery County Democratic Party will host a "Meet Our Candidates" BBQ Sandwich Fundraiser at 420-A Madison Street, Clarksville, TN from 5:00pm until 7:00pm.
This event will give voters an opportunity to discuss the issues with each candidate, and hear their thoughts and plans for Tennessee's future.
As we move toward our August Primary and November General Elections, it is necessary for you to have the opportunity to meet and choose to support the Democratic Party Candidates. There will be a slate of outstanding candidates, and a few incumbents for you to visit with: «Read the rest of this article»
Once the fur ball on the deck got fed, he set up camp.  He had a bowls of food and water on a small deck table.  He had a cushioned bed in the form of a deck bar-level stool.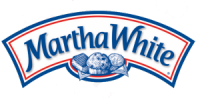 Nashville, TN – Does your summer cookout menu need a flavor boost? Cheesy Chile Corn Muffins may be just the touch you need. With two kinds of cheese, corn, jalapeno and green chiles, these muffins will add a spicy punch to your summer get-together.
"You might even want to bake some of the batter in miniature muffin cups to pass around as an appetizer while the steaks are cooking," advises Martha White® baking expert Linda Carman. "But, be sure to bake plenty because you'll want to keep them coming to serve with dinner, too." «Read the rest of this article»
Clarksville, TN – Dunbar Cave State Natural Area has been a State Park since 1973. The cave and its surrounding 110 acres have considerable scenic, natural and historical significance. The entrance offered shelter to prehistoric Native Americans as far back as 10,000 years.
Dunbar Cave State Natural Area will present many nature programs this summer.
Upcoming events include: Un-Nature Hike, The Human Sundial, Bats Are Fun, Wildflower Walk, Acorn Extravaganza and so much more!
«Read the rest of this article»
Billy Dunlop Park will be closed to the public Sunday, June 3rd thru Friday, June 8th for the Boy Scouts.

Clarksville, TN – The weekly Clarksville Parks and Recreation Department Recreation Report provides Clarksvillians with a glimpse at the activities and events that are available from the Parks and Recreation Department for them to enjoy together as a family.
This weeks highlights include:
Summer Youth Program Begins June 4th
Aqua Zumba is back!
*NEW* Kayaking Clinics
TWRA Fishing Rodeo
The Rooted Wings to play at Jammin' in the Alley
Free showing of "The Chronicles of Narnia"
Aquatic Belly Dancing
«Read the rest of this article»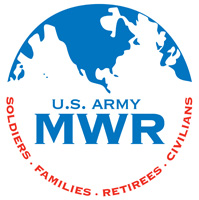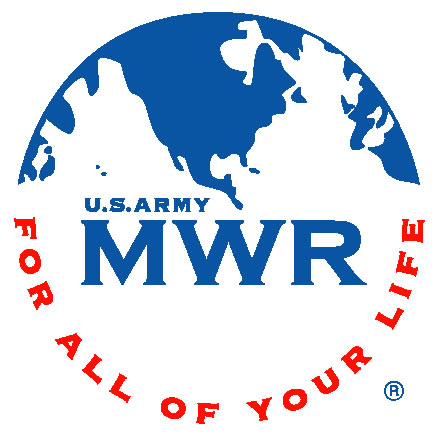 Fort Campbell, KY – Active-duty Soldiers bring the emotional, mental, physical, spiritual and Family pillars of military life to the stage in "Army Strong", the 2012 U.S. Army Soldier Show.
The 90-minute song-and-dance production is designed to accentuate the strengths and resiliency of Soldiers and military Families through modern songs, current hits, vibrant costuming, exciting choreography, and spectacular visuals.
«Read the rest of this article»
Written by DC Agle
NASA's Jet Propulsion Laboratory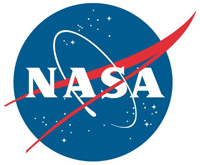 Pasadena, CA – A Venus transit across the face of the sun is a relatively rare event — occurring in pairs with more than a century separating each pair. There have been all of 53 transits of Venus across the sun between 2000 B.C. and the last one in 2004.
On Wednesday, June 6th (Tuesday, June 5th from the Western Hemisphere), Earth gets another shot at it – and the last for a good long while.  But beyond this uniquely celestial oddity, why has Venus been an object worthy of ogling for hundreds of centuries?
«Read the rest of this article»