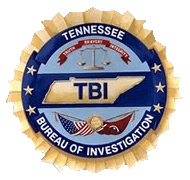 Nashville, TN – The Tennessee Bureau of Investigation has removed one of the state's Top Ten Most Wanted fugitives from the list after he was captured Friday afternoon in Rutherford County.
The Rutherford County Sheriff's Office assisted TBI and the U.S. Marshal's Fugitive Task Force with a traffic stop near Sam Ridley Parkway on I-24 that led to the arrest.
David Powell, 38, of Smyrna, Tennessee was taken into custody along with his accomplice, Alyssa Cartwright, 36, of McMinnville, Tennessee.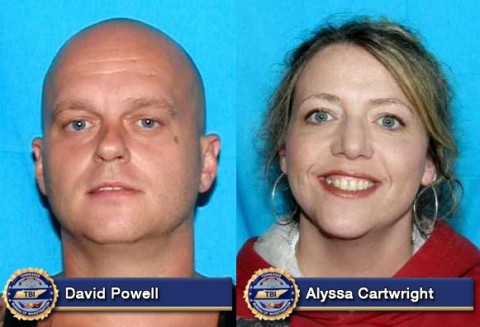 Both were wanted by the Williamson County Sheriff's Office on one count of attempted aggravated burglary.
On May 25th, 2012, Powell and Cartwright attempted to gain entry into a College Grove residence where a mother and three small children were staying. The victim stated the two were attempting to break into the front and back doors of the home when they were scared off. Powell also violated his probation on six counts of burglary and theft over $1,000. Cartwright was also wanted for violating her probation.
TBI put Powell on the state's Top Ten Most Wanted list last week as he has a lengthy criminal history and is considered a predatory burglary due to the frequency and nature of his crimes. Both Powell and Cartwright were taken to the Rutherford County Jail.