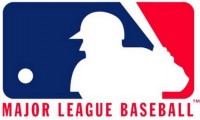 New York, NY – Pitcher Zach Toney and outfielder Michael Blanchard, recent Austin Peay State University baseball alumni, were each selected on Day 3 of Major League Baseball's First-Year Player Draft, Wednesday.
Toney, of D'Iberville, MS, was selected in the 28th round (801st overall picked) by the Chicago White Sox. A first-team All-Ohio Valley Conference selection, he completed his senior campaign with the Govs with a 5-3 record and 3.10 ERA.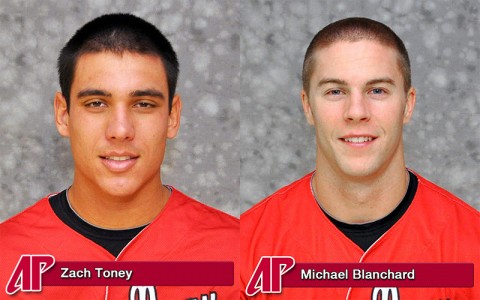 «Read the rest of this article»
Governor holds ceremonial bill signing in Gibson County highlighting impact on family farms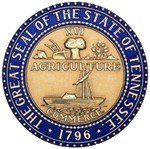 Humboldt, TN – Tennessee Governor Bill Haslam today traveled to Luckey Family Farm in Humboldt to highlight the second of three tax cuts passed during this year's legislative session and signed by the governor.
Haslam held a ceremonial bill signing of HB 3760/SB 3762, which phases out the state inheritance tax during the next three years before it is completely eliminated starting January 1st, 2016.
The bill was introduced by the governor as the state continues its work toward providing the best customer service at the lowest possible cost to Tennesseans. «Read the rest of this article»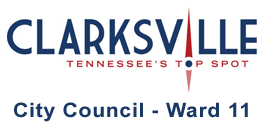 Clarksville, TN – Clarksville Councilwoman (Ward 11) Kaye Jones donated hundreds of scarves, hats and gloves to Manna Cafe today.
Ms. Jones stated that last winter when they were so badly needed, she had to purchase them at full price, but by buying them at closeout in June, she was able to get a tremendous deal thanks to Kmart on Madison Street.
"I was so excited to be able to do so much more than last year, and they will be receiving new before worn items, which is a real treat!!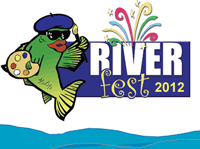 Clarksville, TN – Riverfest is excited to announce that the singer-songwriter Kip Moore will be the featured headliner at the 2012 Festival. Kip Moore will take the stage at 9:00pm as the main event on Saturday, September 8th, 2012. The concert is free and open to the public.
Kip Moore's song "Somethin' Bout a Truck" from his debut album, "Up All Night," has claimed the No. 1 spot for the second consecutive week on the Billboard Hot Country Songs Chart, making him the first new country artist in four years to have a debut album's first single go No. 1 for multiple weeks. It has been certified gold and sold more than 700,000 digital singles.
«Read the rest of this article»
Thursday, June 7th, 2012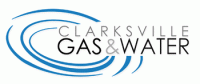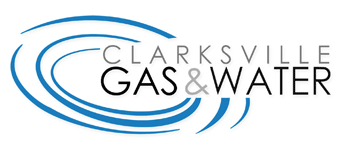 Clarksville, TN – Clarksville Gas and Water will turn off water service on Memorial Drive from Richview Road to Richaven Road on Thursday at 7:00am to replace a fire hydrant. The work is expected to be complete by 11:00am when water service will be restored.
The road will be open to traffic.

Clarksville, TN – Clarksville Police are investigating an allegation of Kidnapping and Sexual assault which occurred on May 28th, 2012 and need the public's assistance locating a vehicle and suspect.
According to the victim, on May 28th, 2012, around 3:00am, she was walking to a friend's house in the area of Evans' Road when a man stopped and offered to give the 19 year old woman a ride to her friend's house. «Read the rest of this article»
The cat on the deck began to roam.  He soon realized he could roam far away from the deck and the essentials would still be there when he returned.His brief excursions away from the deck perhaps were tests for him to try for more.  Each time he went away, the food and water bowls were still there on his return.  Surely, that added confidence to his sense of security.
The cat on the deck learned that his new found security gave him a confidence that allowed for greater boldness.
«Read the rest of this article»
Dallas, TX – North Carolina's coordinated, regional systems for rapid care improved survival rates of patients suffering from the most severe heart attack , according to research in the American Heart Association's journal, Circulation.
Fewer ST -segment elevation myocardial infarction (STEMI)  patients died when paramedics diagnosed them en route to hospitals and hospitals followed well-defined guidelines to quickly treat or transfer patients to facilities that performed artery-opening procedures , if needed. «Read the rest of this article»
Clarksville, TN – Applications are now being accepted for booth space at the 7th annual "Frolic on Franklin: A Celebration of the Arts." The event will be held on Saturday, September 15th from 9:00am-4:00pm in the 100-block of historic Franklin Street.
Coordinated by the Roxy Regional Theatre, the street event offers 30 vendor spaces where artists can showcase and sell fine arts and hand-crafted items, such as photography, paintings and drawings, pottery, jewelry, glass items, and more. The event also includes a variety of entertainment and kids' activities throughout the day.
«Read the rest of this article»

Montgomery County, TN – The Clarksville-Montgomery County Green Certification Program invites you to the certification ceremonies for three local businesses that have recently completed the certification process. «Read the rest of this article»