Nashville Sounds Baseball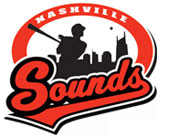 Des Moines, IA – Left-fielder Ty Wright belted a go-ahead, two-run home run in the bottom of the eighth inning to give the Iowa Cubs a 5-4 victory over the Nashville Sounds in the opener of a six-game series on Thursday night at Principal Park.
With the Sounds leading 4-3 entering the bottom of the eighth, Josh Vitters hit a one-out single off Mike McClendon (2-3) before Wright went deep on the following play.
«Read the rest of this article»

Clarksville, TN – A man who plead guilty to two counts of Aggravated Burglary and awaiting sentencing, was released on his own recognizance is now back in jail for committing another Aggravated Burglary.
On June 6th, 2012, around 5:00pm, a 30 year old man was asleep in his residence at 2704 Ann Drive, when he heard  knocking on his door. He looked outside and did not see anyone. But, he heard a noise inside of his house.
«Read the rest of this article»
By Dave White, Chief of the Natural Resources Conservation Service (NRCS)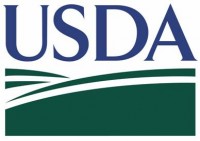 Washington, DC – How important is water? Well, it's not a question I have to think too hard about. What I can tell you is that without it, there wouldn't be any humans or critters roaming the earth.
In the U.S., we use a little more than 400 billion gallons of water a day. According to the UN, in the worldwide picture about one in five people lack access to a clean, improved water source.
Gary, right, and Sue Price have been implementing conservation practices for more than 35 years they on their "77 Ranch" and they have submitted an application for the new national water quality initiative.
«Read the rest of this article»

Estuaries 101, the newest multi-media, online science curriculum for middle school students developed for teachers by NOAA, offers students a virtual field trip to one of 28 estuaries around the country.
The Estuaries 101 curriculum, now available online, provides new interactive learning tools that teach fundamental concepts in science and develop scientific thinking skills while helping students discover and explore the nation's biologically rich estuaries.
«Read the rest of this article»
Clarksville, TN – On June 9th, 2012 the Tennessee Red White and Brewfest will be held from 1:00pm to 6:00pm at the Highway 76 Connector and Fire Station Road. Bring a bag chair and a thirst for fun.
One entrance fee of $25.00 includes the sampling of over 80 micro breweries and craft beer. On location will be multiple food vendors, cigar tent, live music and games. «Read the rest of this article»
Clarksville, TN – Budweiser of Clarksville, and Budweiser of Hopkinsville, part of the Hand Family Companies, have arranged for the famous Budweiser Clydesdales to visit Fort Campbell Kentucky on Saturday, June 9th from noon-3:00pm at the Fort Campbell Exchange.
"The Clydesdales are the best-known symbol of the Budweiser brand and we are bringing them to Fort Campbell in support of Budweiser's partnership with the Folds of Honor Foundation," said JR Hand, President and Chief Operating Officer of Hand Family Companies.
«Read the rest of this article»

Clarksville, TN – On Saturday night, June 9th, Beachaven Winery will hold their next 'Jazz on the Lawn' concert with Rob Hawkins and Groove 101. The music starts at 6:30pm and goes until 9:30pm.
It is normally a good idea to arrive early to get one of the good viewing spots on the lawn. «Read the rest of this article»
As abruptly as he had returned, the cat on the deck disappeared again.  What first appeared to be the beginning of a routine of lounging on the deck has turned out to be a much less predictable lifestyle for this cat.
Let me see if I can reconstruct this.  He appeared on the deck scrawny and in need.  He finally got sympathy that was mobilized into action in the form of daily rations.hello
«Read the rest of this article»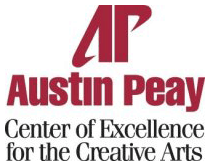 Clarksville, TN – In 1985, a young Austin Peay State University art student named Mike Andrews used rebar, chicken wire and a bit of concrete to create a dazzling sculpture titled "Light Modulator." The piece was a bright white, and it was designed to interact with the movement of the sun, playing with both light and shadow.
The sculpture was placed on a small, grassy hill outside the University's Kimbrough Building, where it sat for almost three decades exposed to not only the sun, but also strong winds, downpours and numerous ice and snow storms. By last spring, "Light Modulator" was a dented, dingy gray slab of concrete that appeared to be sinking into the earth.
«Read the rest of this article»

Montgomery County, TN – Clarksville-Montgomery County School System has named Christopher Neidigh the new assistant principal at Kenwood High School for the upcoming school year. His most recent experience was as principal at Somonauk High School in Illinois, where he has served for the past three years.
«Read the rest of this article»