Nashville Sounds Baseball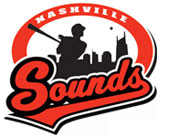 Des Moines, IA – The Nashville Sounds split a doubleheader with the division-rival Iowa Cubs on Friday night at Principal Park, dropping the opener, 5-4, and winning the nightcap by a score of 6-0.
Nashville (23-38) moved to 2-4 on the season in doubleheader action with the split and collected their sixth shutout of the season in the doubleheader finale.
Nashville took a 1-0 lead in the top of the fourth of the nightcap as outfielder Logan Schafer and first baseman Sean Halton drew one-out walks off Iowa starter Ryan Rowland-Smith. After an Andy Gonzalez single, shortstop Hainley Statia hit an RBI groundout to the shortstop to bring home Shafer.
«Read the rest of this article»
Traffic System Management Alternative Chosen

Nashville, TN – Following input from citizens, local and state officials and state and federal agencies, the Tennessee Department of Transportation (TDOT) has chosen to move forward with the Traffic Systems Management (TSM) alternative for the Southwest Dickson Bypass project in Dickson County.
This decision means improvements will be made to existing roadways in Dickson, primarily along State Route 46, and a new road bypassing the city will not be constructed. «Read the rest of this article»
Man may also have different Identity

Clarksville, TN – On June 7th, around 8:00pm, Clarksville Police Officer Channing Bartel initiated a traffic stop on a Lincoln Navigator for speeding on I-24 near mile marker 8. During a consensual search of the vehicle, K-9 Officer Ben Blackmon's dog alerted on an area inside of the vehicle.
There was a large package wrapped in black duct tape located in a black bag. Inside of the package was approximately 25 pounds of marijuana.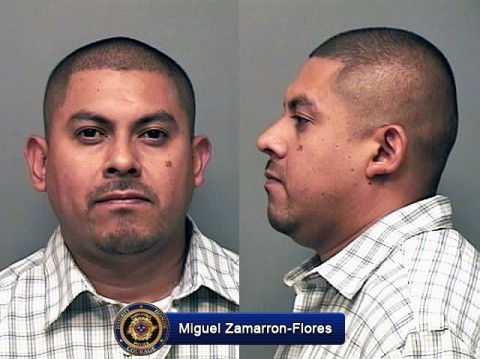 «Read the rest of this article»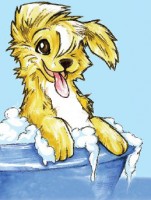 Clarksville, TN – Business has been booming for Clean Paws and Lawn, a Pet Concierge in Clarksville, TN. The business is run by Gregory Reyes Jr and his fiancee, Lynette Spaulding. They take care of animals when their owners leave town. The duties include dog walking, litter scooping, and everything else that pet owners do for their pets.
Clean Paws and Lawn began in July 2009. Reyes left the Military and was having a hard time finding employment in Clarksville. Things were looking grim, but Reyes realized that so many people found themselves leaving work on their breaks to tend to their dogs. «Read the rest of this article»


Clarksville, TN – Registration is underway for Clarksville Parks and Recreation's first-ever Youth Kickball League.
Participants can register through June 29th at the Parks and Recreation Main office as well as online at recpro.cityofclarksville.com. «Read the rest of this article»

Clarksville, TN – On June 3rd, 2012 around 7:30am, a call came into 911 about a horse walking in the area of Oak Street that look sickly. Clarksville Police Officer Teresa Bryden located the a brown and white miniature horse which appeared to be malnourished and in need of care.
Another 911 call pointed officers to 1 Short Street for the possible home of the horse. When officers arrived, at 1 Short Street, they found an open gate on the yard and indications that a horse had been there.
«Read the rest of this article»
How would you like to find a Kate Spade purse for a dollar, a cordial carafe and six glasses for five dollars, or a couple of German steins for $20? That's just a sample of the bargains that I have located at the Historic District Yard Sale in Springfield, Tennessee in years past.
This year's gigantic yard sale is scheduled for Saturday, June 9. Almost every yard in the downtown historic district bordered by Fifth Avenue (the extension of Route 49 leading into Springfield) is covered with offerings. Come early to beat the crowds. «Read the rest of this article»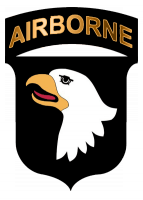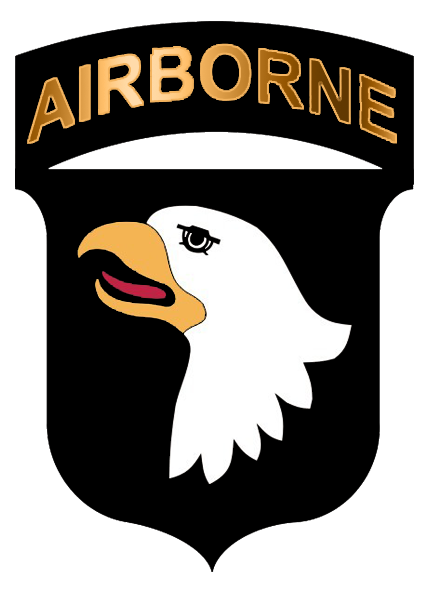 Fort Campbell, KY – The United States Department of Defense announced the deployment of the 3rd Brigade Combat Team "Rakkasan" and the 101st Combat Aviation Brigade "Destiny," 101st Airborne Division (Air Assault) in late Fall 2012.
Approximately 2,950 3rd BCT Soldiers and 2,580 101 CAB Soldiers will deploy as part of the upcoming rotation of forces operating in Afghanistan.
"Rakkasan and Destiny Soldiers are highly trained, disciplined and fit," said Maj. Gen. James C. McConville, 101st Commanding General. "The Soldiers in these brigades have been preparing for this deployment since early this year. I am confident in the leadership of these brigades and know they are well trained for this deployment to Afghanistan," said McConville.

Clarksville, TN – Ten years ago, two of Clarksville Police Department's officers were killed in the line of duty while pursuing a robbery suspect.
In memory of Officers David Scott and Yamil Baez Santiago, Tennessee Public Chapter 533, enacted by the Tennessee General Assembly named a stretch of State Route 374 (101st Airborne Division Parkway) in memory of the officers.
«Read the rest of this article»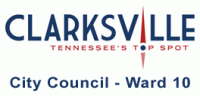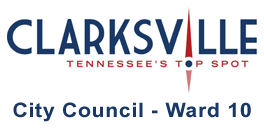 Clarksville, TN – The Clarksville City Council met in its usual first Thursday of the month regular session followed by a separate special session for the budget.The regular session agenda was rather light.
Gas & Water Ordinance 78 – This ordinance was looking to raise the sewer rate to help with the rebuilding effort for the waste treatment plant after the big flood. Supposedly, our debt-credit ratio was going the wrong way in order to borrow more money for the rebuild, while we wait and fight for FEMA money. «Read the rest of this article»