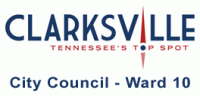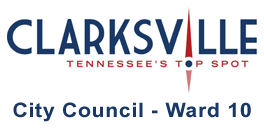 Clarksville, TN – The Clarksville City Council met in its usual first Thursday of the month regular session followed by a separate special session for the budget.The regular session agenda was rather light.

Gas & Water Ordinance 78 – This ordinance was looking to raise the sewer rate to help with the rebuilding effort for the waste treatment plant after the big flood. Supposedly, our debt-credit ratio was going the wrong way in order to borrow more money for the rebuild, while we wait and fight for FEMA money.

Readers will recall that I did not support adding (hiding) the cost increase in the sewer rate because of all the issues and unanswered questions I have raised over the years on how our Gas & Water rates were formulated.  I had been trying for several years to get a new rate study accomplished and had tried (without success) to get the mayor active on this too.

Last month, my rate hike amendment was handed-out requesting the separation of this cost into a trackable and separate amount in your bill. I also (again) voiced my concern over no effort being put into getting a rate study for the citizens. The mayor and committee chair decided to sent it back to the G&W committee for further consideration.

Remember, it came to the council with no recommendation from the G&W committee initially, because they wanted full council input.  It came back to the council this month as a new version that broke the increase out into a trackable and separate amount and (gasp!) that a rate study be performed. I guess if you fight long and hard enough you can win a few battles.

However, as the ordinance came up again tonight, Councilman Burkhart (G&W committee chair) requested the rate increase be deferred indefinitely until the rate study came back. I asked the question of why was this so important a couple of months ago and now we don't need the money the hike would provide?  The plant has to be rebuilt and waiting will not get it done.

Supposedly, a math mistake was made and we can now get by up to another year before things get bad.  The G&W financial reserve was mentioned, so I asked Director Hickey what was the current G&W reserve.  He stated it is at $3.3 million and would like it higher. Trying to rebuild the operations has evidently sapped the reserve.

The normal reserve is usually kept at $8 or $9 million.  Having served as the former chairman of the G&W committee I know that this is a low reserve and if something serious blows-up we won't have the money on hand to handle it.  However, the mayor now does not seem too concerned nor the G&W committee.  I'm not too sure Director Hickey feels as carefree.  He stated it is as low as it can go.

Interesting that it is the city's responsibility to ensure proper financial coverage for a major operation like G&W.  With financial reserves at a very low level, it seems unwise to be backing off some amount of billing hike (no one wants them or likes them, but Mother Nature washed the plant away and it has to be rebuilt) to rebuild the plant and increase the financial reserve.  In addition, when asked when that rate study might be completed speculation was November or the end of the year.

With a delayed hike that was burning hot for passage a couple of months ago and a rate study that I have been asking to be performed for three years suddenly is being approved, but not complete until after November makes me wonder what is going on.  Now if I had a suspicious mind I would swear it might be a city council election year J.

The hike was deferred by a 12-yes vote.
Gas & Water Ordinance 79
This ordinance changed some G&W procedures.  You can now have a credit check done for $6.00 and if you pass, no deposit will be required.  Also, those that do have to put in a deposit for service will get it back in three years, instead of four.  That is, unless you mess up and not pay your bill within that timeline.  If you miss a payment the clock starts over until another three years pass.

It was mentioned that the current policy of requiring everyone to put down a deposit was too harsh and some committee and council members were tired of the complaints about having to pay a deposit.  It was during my chairmanship of the G&W committee that we installed the deposit requirement due to the high numbers of ratepayers that were not paying their bills or skipping out on them.  We did, however, allow the deposit to be broken into three monthly payments.

Losses were heading over $320,000 a year around the time we implemented the required deposit policy.  My committee worked to put a halt to those losses.  Since the deposit requirement was installed the amount of money lost to G&W due to nonpayers dropped to around $93,000 last year and is just over $70,000 this year.  Those of us that do pay our bills have to make up for those that don't.  G&W is a business that operates only with ratepayer money and no taxpayer money.

The changes passed 12-yes.  It will be interesting to see if non-payments go up by loosening the deposit requirements.

Those were the major highlights of the regular meeting.
Special Budget Session
It's late and I'll be brief, for now. The FY 2013 city general budget passed by a 7-yes and 6-no vote. I voted no. As with last year, the mayor had to vote to save her budget. It was interesting that the mayor sent out a public statement this evening that said:  "I have promised that our budget process would be open, transparent and informative. I believe that as citizens you have the right and reason to know how your tax dollars are being spent…..".
As of this evening a full complete budget had not been published for public viewing and consideration, yet we had to vote on it tonight. Council members didn't get a full copy until last Friday night.  More later.
Editor's Note: This article contains the view points of Councilman Bill Summers and may not represent the views of the rest of the City Council, the City of Clarksville or ClarksvilleOnline.
Sections
Politics
Topics
CG&W, City Council Ward 10, Clarksville city budget, Clarksville City Council, Clarksville Gas & Water Department, Clarksville TN, Gas and Water Rates