Moving Industry Leader Atlas Van Lines Sponsors Birdies For The Brave Patriots' Outpost At Nationwide PGA Tour Event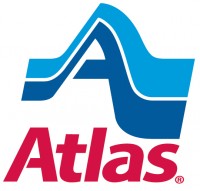 Evansville, IN – Atlas Van Lines, one of the nation's leading moving companies, in affiliation with the PGA TOUR and Nationwide Tour's United Leasing Championship at Victoria National today announces its sponsorship of the Birdies for the Brave® Patriots' Outpost.
As part of this partnership, Atlas Van Lines will be hosting Red, White and Baby, a sponsored community collection event for new and expectant military mothers taking place June 28th to July 1st during the tournament at Victoria National.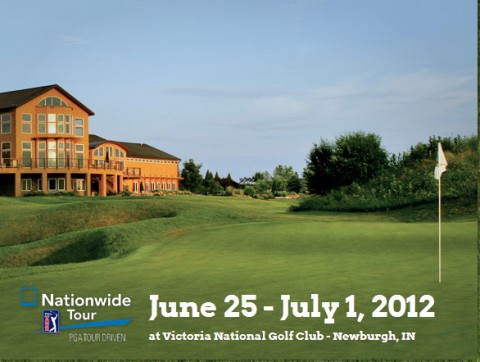 Red, White and Baby was created to assist troops and their families at the nearby Fort Campbell, KY, military base. Atlas Van Lines is sponsoring the community collection of baby items that will take place from 8:00am to 6:30pm, Thursday through Sunday in front of Atlas Van Lines' Patriots' Outpost tent at Victoria National.

Nationwide Tour professionals will be in attendance, and Tour attendees are encouraged to drop off items such as diapers, baby food, trial size baby hygiene products like shampoo, baby powder and body wash, along with other essentials.

"Atlas is honored to demonstrate our continuous support for America's military personnel and their families," said Jack Griffin, the president and COO of Atlas Van Lines. "By sponsoring activities like this, we're able to give back to those who give so much to our country. It's a privilege to offer our professional services and provide necessary items to those servicemen and women and their families who need and deserve it most."

Courtesy of Atlas Van Lines, active, retired and reserve military personnel and their families will receive complimentary admission to the Patriots' Outpost, along with food and beverages. Attendees can also expect to see Nationwide Tour players visiting the tent. Atlas will also provide 250 free tickets to military veterans for the United Leasing Championship through Vet Tix.

Atlas will offer "Moving Moments from Atlas Van Lines," where attendees are invited to record messages to active troops and loved ones serving across the world. Taking place at the Patriots' Outpost tent, the video messages will be posted on Atlas Van Lines' YouTube channel to show support for soldiers serving overseas.

In honor of Atlas' support of the Patriots' Outpost and military veterans, families and soldiers, the pin flag at the 18th hole will be replaced by an American flag pin for the final two rounds of the tournament, with uniformed military personnel tending the flag stick.

During Wednesday's Pro-Am, active military have the opportunity to caddie for Nationwide Tour players for one hole through the Military Caddie Program.

"We want to make sure the armed forces and their families know how much we appreciate their service to our nation," said Becky Kasha, tournament director for the United Leasing Championship at Victoria National. "Through the Atlas sponsorship and collection event, their involvement in the 2012 championship will make a lasting impression on both attendees and the military personnel and families."

The week following the United Leasing Championship, Atlas Van Lines will deliver the baby items to the Fort Campbell military base. During this drop-off time, Atlas and Fort Campbell representatives will be available for media interviews.

Since 2005, the PGA TOUR has proudly supported Birdies for the Brave, a national military outreach initiative dedicated to honoring and showing appreciation to the courageous men and women of our U.S. Armed Forces and their families.

Together with TOUR players, corporate partners, tournament fans and THE PLAYERS Championship (TPC) club members, the TOUR has raised millions of dollars annually for military homefront groups that are supported by TOUR players, which provide critical programs and services to meet the specialized needs of wounded warriors and military families through fundraising events held at TPCs nationwide.

For more information on Atlas Van Lines, visit http://www.atlasvanlines.com. For more information on United Leasing Championship, visit http://www.unitedleasingchampionship.com/.
About Atlas Van Lines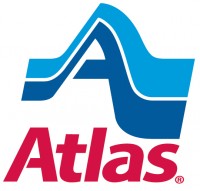 Atlas Van Lines, a national moving company, is the largest subsidiary of Atlas World Group, an Evansville, Ind.-based company. Atlas World Group companies employ nearly 700 people throughout North America. Nearly 500 Atlas interstate moving agents in the United States and Canada specialize in corporate relocation, household moving services and in the specialized transportation of high-value items such as electronics, fine art, store fixtures and furniture. For more information, visit http://www.atlasvanlines.com.
About United Leasing Championship

The United Leasing Championship is one of 27 stops on the PGA TOUR's Nationwide Tour. The goal of the Nationwide Tour is to make the PGA TOUR better by identifying the next stars in professional golf and preparing them for golf's ultimate stage.
The top 25 players on the Nationwide Tour earn PGA Tour cards making the Nationwide Tour the official proving ground for the PGA Tour. Some of the world's best players have sharpened their skills on the Nationwide Tour: Bubba Watson, Jim Furyk, Ernie Els, David Toms, Tom Lehman, and Zach Johnson.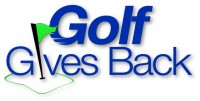 Anticipated attendance at the United Leasing Championship is 15,000 people over 7 days. 100% of the ticket proceeds will benefit the 101 charities participating in Old National Bank's Golf Gives Back program.
Over $1.7 billion in charitable contributions has been raised from the PGA TOUR, the Nationwide Tour and the Champions Tour. The overall projected economic impact of the United Leasing Championship at Victoria National is $5-6 million.
Sections
News
Topics
Atlas Van Lines, Becky Kasha, Birdies for the Brave Patriots Outpost, Fort Campbell KY, Jack Griffin, Military Caddie Program, Military Mothers, Moving Moments from Atlas Van Lines, Nationwide PGA Tour Event, Pro-Am Tournament, RED, United Leasing Championship, Victoria National, White and Baby