Tennessee Governor Bill Haslam Appoints Three New TSVH Board Members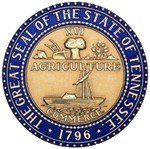 Nashville, TN – The Tennessee State Veterans Homes Board unanimously elected Mary Ross as the new Chairperson effective July 1st. Ross is the first woman to be elected to the position which oversees three Tennessee State Veterans Homes.
"Clarksville-Montgomery County continues to provide outstanding leadership in our state and Mary Ross is an exemplary choice as Chair of the TN State Veterans Home Board," said Tennessee State Representative Joe Pitts.  "She and David, her husband, work tirelessly everyday to champion the cause of veterans not only in our community but across our region.  This is a fitting and timely honor."
Ross began her military career in the United States Army in 1974. She served in Desert Shield and Desert Storm with the 2nd Brigade Task Force, 101st Airborne Division. Ross retired in July 1995 as a Sergeant First Class. Ross is currently the National Commander for Women Veterans of America and Deputy Executive Director for Operation Stand Down Nashville, Inc. which assists veterans facing issues such as homelessness.
She is also active in the Women Veterans Network, Tennessee Valley Health Care System, VFW, American Legion and has been a member of the Tennessee State Veterans Homes Board since 2006. The accomplished Veteran has also been the TSVH Audit Committee Chair since 2006. In April, Ross was named Tennessee's First Woman Veteran of the Year during the First Annual Women Veterans Summit.
Tennessee Department of Veterans Affairs Commissioner Many-Bears Grinder is an Ex-Officio member of the Tennessee State Veterans Homes Board.  "Providing high quality health care for our Veterans is our commitment and we believe Mary's experience makes her a natural leader for the Tennessee State Veterans Homes Board," Grinder said. "We are confident Mary's vision and compassion for Veterans will continue to be incredible assets for the board and TSVH."
"It has been a pleasure to work with Mary as a board member over the past several years and we are pleased to see her transition into this critical leadership role," TSVH Director Ed Harries said. "Our Veterans deserve the best and Mary is clearly an expert in serving and advocating for our country's brave men and women."
Current TSVH Chairman Robert D. "Bob" Tuke is term limited but was elected as vice-chair.
Governor Bill Haslam has appointed three new TSVH Board Members effective July 1st, 2012. Retired Major General Jackie Wood, Williamson County Mayor Rogers Anderson and Don Mathis will each serve a three-year term.
Major General (ret) Jackie Dan Wood enlisted in the United States Army in 1961 and later served a tour of duty as a Sergeant in Vietnam. In 1965, Wood enlisted in the Tennessee National Guard where he completed Officer Candidate School at the Tennessee Military Academy. General was appointed as the 73rd Adjutant General of Tennessee in 1995.
Major (ret) Don Mathis served 21 years in the United States Marine Corps and served two tours of duty in Vietnam. Mathis was a supervisor at Textile Manufacturing in Dayton, Tennessee before he started working as the Rhea County Service Officer assisting Veterans with claims for federal benefits. Mathis is currently serving on several committees with the American Legion.
Mayor Rogers Anderson served 25 years in the United States Air Force before retiring to become Williamson County's Mayor in 2002. During his military career, Anderson served tours in Africa and Vietnam. Mayor Anderson is a University of Tennessee-Knoxville graduate and has served on boards for the Williamson Medical Center and Williamson County United Way.
About the Tennessee Department of Veterans Affairs
The Tennessee Department of Veterans Affairs is committed to serving veterans and their families with dignity and compassion. For more information, visit the department's website at www.tn.gov/veteran, facebook.com/myTDVA or stay up to date by following the department on twitter @TNDVA. To find out more about Tennessee's State Veterans Homes visit http://www.tsvh.org.