Montgomery County, TN – Tennessee Department of Transportation has announced that on Monday, June 11th through Wednesday June 13th, from 9:00am-12:00pm, there will be one lane periodically closed on I-24 in both directions in Robertson and Montgomery Counties to move equipment between mile marker 20 and mile marker 12 in order to trim vegetation overhanging the roadway. One lane will remain open. «Read the rest of this article»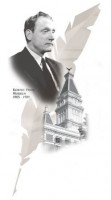 Clarksville, TN – Listening to Chuck Sambuchino at the Eighth Annual Clarksville Writers' Conference was like getting the inside scoop on how to become famous. His expertise as an editor and writer at Writer's Digest Books gives him the right to tell it like it is.
Editing the Guide to Literary Agents and Children's Writer's & Illustrator's Market would be a full time occupation for most people, but Chuck has just signed the option for a movie deal for his first humor book, How to Survive a Garden Gnome Attack (2010) and is about to publish Red Dog/Blue Dog: When Pooches Get Political.
«Read the rest of this article»
Nashville Sounds Baseball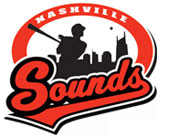 Des Moines, IA – PCL home run leader Anthony Rizzo belted a pair of longballs and drove in four runs to power the Iowa Cubs to a 14-3 triumph over the Nashville Sounds on Sunday afternoon at Principal Park in the finale of a six-game series.
Eight of Iowa's 15 hits on the day went for extra bases, including four home runs. The I-Cubs won four of the six contests in the series against the Sounds (24-40).
Cubs catcher Juan Apodaca joined Rizzo with four RBIs on the day and also homered.
«Read the rest of this article»

Nashville, TN – The four winners selected to participate in Tennessee's fourth managed elk hunt will be announced during the June meeting of the Tennessee Wildlife Resources Commission on June 14th-15th (Thursday-Friday).
Committee meetings will begin at 1:00pm on June 14th. The formal meeting will begin at 9:00am on June 15th. The elk hunt winners will be announced during Friday's session. The meeting will be held at the Tennessee Wildlife Resources Agency Region II Ray Bell Office Building and is open to the public. «Read the rest of this article»
Tour to make stop at Clarksville's Downtown Market July 28th

Nashville, TN – The wait is over, localvores. Despite a late cold snap that proved disastrous for some fruit crops in patchy spots across Tennessee, the three week warm spell that came before has farmers markets filling up with summer produce earlier than usual.
Pamela Bartholomew, agritourism and farmers markets coordinator for the Tennessee Department of Agriculture, reports that summertime favorites like yellow squash, zucchini, broccoli, cabbage and cucumbers are already being picked, and that homegrown tomatoes and sweet corn are not far behind. «Read the rest of this article»
America's Army: The Strength of the Nation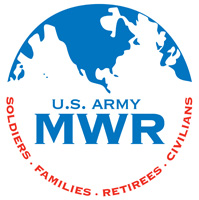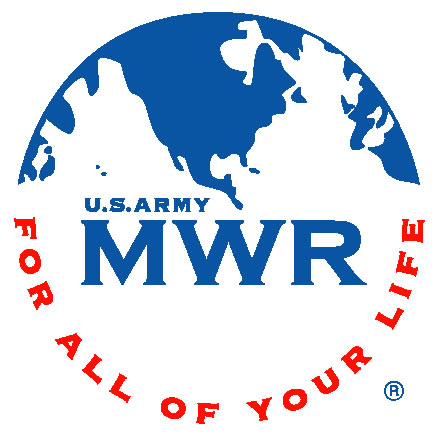 Fort Campbell, KY – On June 14th, come to The Zone and celebrate the Army's 237th birthday. They'll be offering an all day special of a slice of pizza and a soda for only $2.37. In addition, every purchase will come with a FREE slice of birthday cake.
The Zone, located at 3910 Indiana Avenue, is a high-energy entertainment and recreation facility that includes gaming stations where players can choose from a library of games to play for free and LCD HD flat screen televisions specifically for watching your favorite sporting programs. «Read the rest of this article»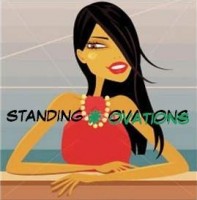 Clarksville, TN – People always want to leave a hair salon looking more attractive than when they first walked in, and meeting expectation is the goal of Standing Ovations, a well-known Clarksville hair studio which is located at 2764-C Wilma Rudolph Boulevard.
The studio is owned by James and his wife Kawanda Moss, and first opened its doors in October, 1996.
«Read the rest of this article»
Nashville, TN – For generations food enthusiasts have praised the flavors and versatility of sausage. From humble beginnings on farms or in small markets, the world of sausage now encompasses an amazing variety of spicy meat products with origins from all over the world.
"Say 'sausage' in the South and the first thing that comes to mind is probably breakfast patties served with hot biscuits and gravy, but in some areas Cajun andouille or Mexican chorizo are preferred," observed the Martha White® baking expert Linda Carman. "Depending on where you live and your ancestry, sausage may mean Italian salami, Polish kielbasa, German frankfurters or any one of hundreds of other variations."
«Read the rest of this article»

Clarksville, TN – The weekly Clarksville Parks and Recreation Department Recreation Report provides Clarksvillians with a glimpse at the activities and events that are available from the Parks and Recreation Department for them to enjoy together as a family.
This weeks highlights include:
The Mayor's Summer Night Lights
Summer Playhouse at the Roxy
American Twisters Tumbling Camp
World's Largest Swimming Lesson
The Rooted Wings to play at Jammin' in the Alley
Movies in the Park to feature The Chronicles of Narnia
«Read the rest of this article»
CPR Week is this week; PSA premieres today; national awareness campaign supported by $4.5 million grant from WellPoint Foundation
Nashville, TN – Remember disco? The American Heart Association and comedic actress Jennifer Coolidge are pumping new life into a 70s disco classic to help save lives.
The Bee Gees' hit "Stayin' Alive" – which is the near-perfect rate for doing chest compressions during CPR – is a centerpiece of the American Heart Association's new Hands-Only CPR awareness campaign that will ask Americans to take 60 seconds to learn the life-saving skill online, or hands-on at local training events. The campaign and brand-new PSA launch today to mark CPR Week.
«Read the rest of this article»