Clarksville, TN – The Tennessee Wildlife Resources Agency (TWRA) in partnership with the Clarksville Department of Parks and Recreation, Grandpa's, Walmart, Boyles Bait, and the Healing outside of a Hospital (HOOAH) Program worked together to give the youth of Clarksville an opportunity to enjoy a day of free fishing in Liberty Park.
The annual Youth Fishing Rodeo is held on the second Saturday in June to coincides with Tennessee's Free Fishing Day and 16 and under Free Fishing Week. "This is the 11th Year that we've joined together with the Clarksville Department of Parks and Recreation, and all of our sponsors to bring the outdoors to young kids who may be fishing for the very first time," said Montgomery County Wildlife Officer Dale Grandstaff. "There are over 400 kids gathered around the fishing pond at Liberty Park to have a great time in the great outdoors!"
«Read the rest of this article»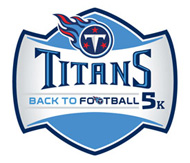 Nashville, TN – The goal line is normally the most desired destination at LP Field, but the home of the Titans will feature a finish line in August.
The Titans, Competitor Group and the city of Nashville have joined forces to offer the first Titans Back to Football 5K race on August 25th. The race will start near the stadium and conclude on the field two days after the Titans host the Arizona Cardinals in a preseason game.
Registration opened today at www.titansrun.com. The race route has not been finalized, and plans for a 'Play 60' half-mile fun run for youth are also forthcoming. «Read the rest of this article»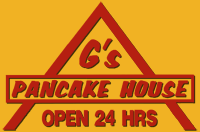 Clarksville, TN – In the year 2011 G's Pancake House Restaurant held two charity events to help local organizations like Big Brothers Big Sisters of Clarksville Tennessee rise funds to help keep their organization doors open.
Already famous for their pancakes, G's held a pancake eating contest titled the Triple Nickel Pancake Challenge Throwdown. Each contestant had to eat five 16 inch massive pancakes, five strips of bacon and five scrambled eggs totaling 10 lbs. The goal was to be first one to finish or the last one with the least amount left on their plate in just one hour.
«Read the rest of this article»
Written by Rick Brink
DeCA East and Central Area public affairs officer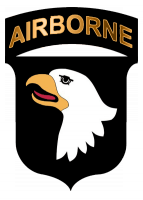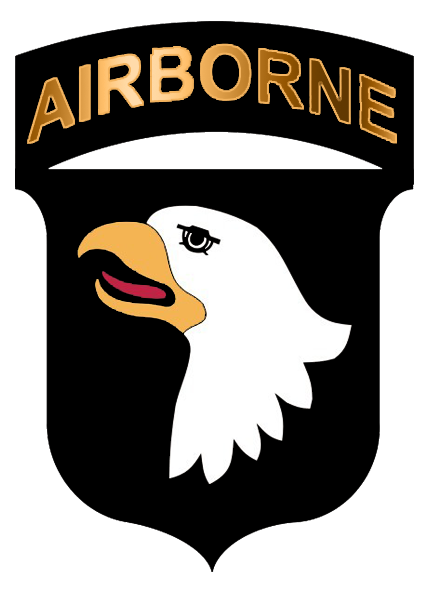 Fort Campbell, KY – Fort Campbell and Defense Commissary Agency officials will open the agency's newest full-service grocery store at Fort Campbell, June 13th.
The community is invited to attend the 9:00am ribbon-cutting ceremony for the new commissary at 2606 Indiana Avenue on post. Doors to the $24 million facility will open immediately following.
"This is a great time for all Fort Campbell," said Tony Matthias, store director. "The new store is significantly larger than the one it's replacing, and it was designed with all our customers in mind, whether they're active duty or retired, single or married with children." «Read the rest of this article»

Clarksville, TN – Clarksville Police are requesting the public's assistance to locate a runaway juvenile, Megan Crawford, 16. She was last seen in her bedroom at 2755 Ann Drive on June 8th around 12:10am.
Her parents told police that around 12:15am, they heard a thud upstairs, went to check on their daughter, found the window open and Megan was gone. It is believed she jumped out of the second story window and then left in a car.
«Read the rest of this article»

Clarksville, TN – On June 10th, 2012, around 7:00pm, Clarksville Police responded to the area of Golf Club Lane in reference to a shooting which already occurred.
When Police arrived, they found Harley Daniel Bronaugh, 20,who had sustained a gunshot wound to his left side. He told Police, Qwentin (no last name) had shot him. He was taken by Lifeflight to Vanderbilt University Medical Center, underwent surgery, and is in stable condition.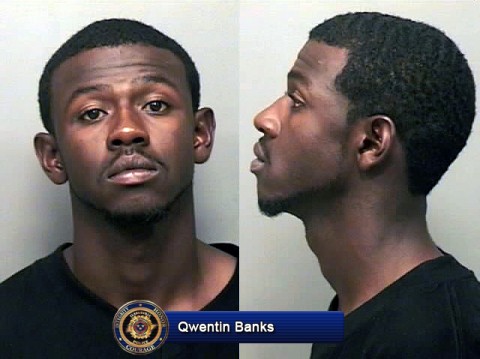 «Read the rest of this article»
110,000 CMCSS Records Were Accessed

Montgomery County, TN – The Clarksville-Montgomery County School System has been alerted that hackers have accessed personal data of students and employees. A 911 call was made just before noon on Sunday to the Clarksville Police Department that 110,000 records had been hacked into. «Read the rest of this article»

Clarksville, TN – The 3rd Annual Waggle Golf Tournament fundraiser for the Clarksville Montgomery County Humane Society will be held on Saturday, July 14th. It will be a four man tournament this year.
It will take place at the Swan Lake Golf Course from 2:00pm-5:00pm.
«Read the rest of this article»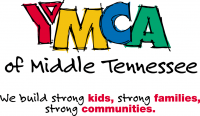 Clarksville, TN – The Clarksville Area YMCA is once again offering Journey to Freedom. You do not have to be a member of the YMCA to take part. This small group is limited to 10 participants and meets weekly for an hour and a half.
Due to the overwhelming popularity of these groups, we will be offering Journey to Freedom at three different times and locations this summer.
Each group will meet once a week for eight weeks. «Read the rest of this article»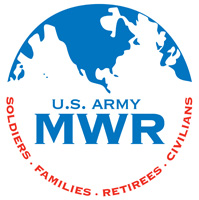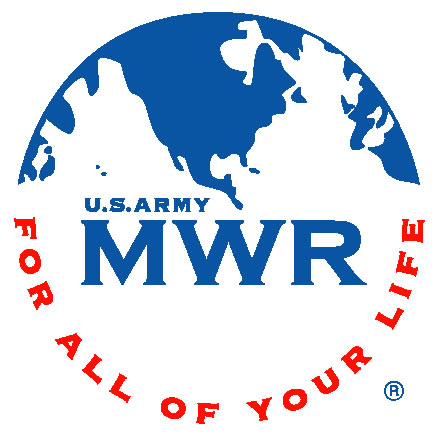 Fort Campbell, KY – Join us for our annual Father's Day Trail Ride on Sunday June 17th at 10:00am. Patrons will be taken on a one hour trail ride before stopping for brunch near Lake Taal. After brunch, you will head back out on the trails to return to the Stables Office.
What better way to spend a great day with a special man? The Trail Ride and brunch will cost $55.00 per person and is limited to only 12 riders. Participants may register beginning June 1st. «Read the rest of this article»