Nashville, TN – Tennessee Department of Transportation (TDOT) contract crews will close a three mile section of I-24 near downtown Nashville again this weekend for a major bridge rehabilitation project over Main and Woodland Streets.
I-24 eastbound and westbound will be closed from the I-24/I-65 split north of downtown to the I-24/I-40 split east of downtown beginning Friday June 15th, at 9:00pm. The interstate will open no later than Monday June 18th, at 5:00am. «Read the rest of this article»

Clarksville, TN – The Clarksville-Montgomery County School System this evening contacted its 4,000 employees and 31,000 students to let them know that school administrators were continuing to make headway in the aftermath of a data hacking incident.
Employees and parents received an automated call Wednesday evening to let them know the most up-to-date information regarding the hacking crime that took place and was reported to 911 on Sunday. «Read the rest of this article»

Nashville, TN – Extreme temperatures cause many health risks for children such as: sunburn, heatstroke, dehydration, brain damage and even death. The Tennessee Department of Human Services encourages state child care agencies to heighten preventative measures to keep children safe when transporting them during the summer months.
On an 80-degree day the temperature inside a locked vehicle increases 19 degrees in just 10 minutes; 29 degrees in 20; and 43 degrees in just one hour.  For any human being subjected to such excessive extremes, the experience could prove fatal. «Read the rest of this article»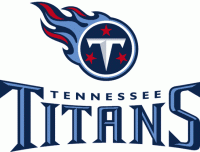 Nashville, TN – The Tennessee Titans signed two-year NFL veteran offensive lineman Jon Cooper.
The 6-foot-2, 291-pound Cooper spent two seasons with the Minnesota Vikings, playing in 13 games with one start. His best season came in 2010, when he played in 12 games and made his first career start (vs. Dallas Cowboys at center).
He originally joined the Vikings in 2009 as an undrafted free agent out of Oklahoma. His rookie season was split between the practice squad (4 weeks) and the active roster. Last year, he was waived by Minnesota after Week 1 of the season.
A three-year starter at center for Oklahoma, Cooper was named Big 12 Offensive Lineman of the Year as a senior while blocking for Heisman Trophy winner Sam Bradford.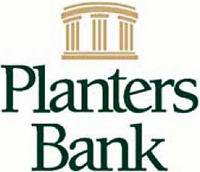 Clarksville, TN – Planters Bank Vice President of Commercial Banking Kyle D. Luther was among the 160 graduates on June 1st, 2012 of the Graduate School of Banking at Louisiana State University.
The three-year program provides courses in all aspects of banking, economics and related subjects. Students traveled from 20 states and Mexico to participate in the session.
«Read the rest of this article»
Nashville Sounds Baseball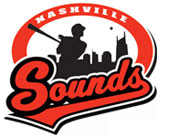 Memphis, TN – Nashville Sounds catcher Jason Jaramillo homered and drove in three runs as the Sounds handed the cross-state rival Memphis Redbirds a 5-4 defeat on Wednesday afternoon at AutoZone Park.
Nashville (26-41) took two out of three games from the division-rival Redbirds and netted its first winning series on the road this season. The one-run victory for the Sounds was also the club's PCL-leading 15th of the season.
«Read the rest of this article»
Clarksville, TN – Clarksville Online has learned that a settlement has been reached to pay legal fees for the lawsuit involving former mayor Johnny Piper and Clarksville Department of Electricity.
Roger Maness, attorney for Piper, confirmed that he will be paid $33,000 in legal fees for his work relating to the lawsuit filed by Piper.  Maness told Clarksville Online "I'm satisfied with the financial settlement, but disappointed at the outcome of the lawsuit.  We're still convinced that the action undertaken by the District Attorney and City of Clarksville was unwarranted and unfair." «Read the rest of this article»

Clarksville, TN – The wildly popular networking event "Business After Hours" will be held at the new Clarksville Marina at Liberty Park this month.  Sponsored by Bill Roberts' Thunder Road Automotive and Marine, the event will be the first event at the new marina, Thursday June 21st, 5:00pm-7:00pm.
"Business After Hours" is free to chamber members. «Read the rest of this article»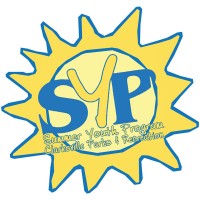 Clarksville, TN – The City of Clarksville Parks and Recreation Department's Summer Youth Program is under way and openings at the various sites are filling up quickly!
The Crow Community Center, Summit Heights, Minglewood Elementary School, Hazelwood Elementary School, West Creek Elementary School, locations are available for more registration, as well as two of the teen-specific sites at New Providence Middle School and Moore Elementary School.
Sites are open 9:00am to 3:00pm, Monday through Friday. «Read the rest of this article»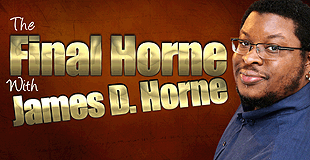 Clarksville, TN – Cam Newton dazzled the National Football League in his rookie year, but did that make him the best quarterback in the NFL. There's so many ways to distinguish quarterbacks.
You can compare them by the passer rating (both the NFL's and ESPN's), by passing yards, by touchdowns, by fourth quarter comebacks, by wins or by Super Bowl championships or the lack thereof. «Read the rest of this article»