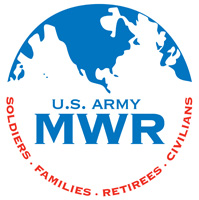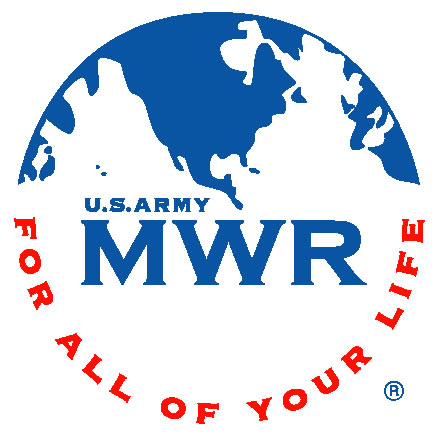 Fort Campbell, KY – The financial experts at Army Community Service (ACS) offer Soldiers and their Families multiple classes and seminars throughout the year. Take advantage of the opportunity to become more financially savvy with classes on Bank Account and Debit Card Management, How to Buy a House, and Money Management.
One key to financial bliss is to ensure that your bank account is properly managed, and in this day and age where we are all used to just swiping our debit card to pay for everything it is easy to see where your bank account can spiral out of control. «Read the rest of this article»
Clarksville, TN – As work continues in the area, there is a possibility of lane closures this week. Sain Construction, the South Liberty Park Development Contractor, will be performing construction work along Zinc Plant Road beginning Monday, June 18th and continuing through Wednesday, June 25th.
Any lane closures that may occur will be between 9:00am and 3:00pm each day.
Peralta, Schafer Help Nashville Gain Split Of Four-Game Series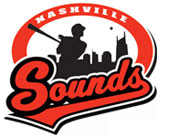 Nashville, TN – The Nashville Sounds gained a split of a four-game series against division-leading Omaha with a 4-1 victory on Sunday afternoon at Greer Stadium.
Logan Schafer accounted for half of Nashville's six hits with a 3-for-4 effort that included a pair of runs scored, the outfielder's seventh multiple-hit effort in his last 11 contests.
«Read the rest of this article»
Early Registration Discount on Selected Courses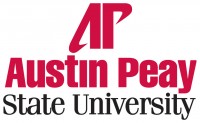 Clarksville, TN – Develop a new skill, explore a new idea, learn a new language, or seek a new career with one of the upcoming classes from Austin Peay State University's Center for Extended and Distance Education. Register early and receive a 10 percent discount on selected courses.
Preregistration is required for each course. «Read the rest of this article»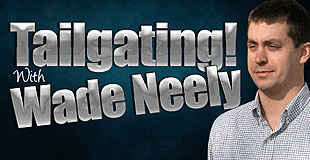 Clarksville, TN – Over the last several years, a strange thing has happened in the world of major college athletics.
With sky-high budgets and television revenues, major sports at high-end universities are reaching unprecedented heights in terms of exposure and marketability.
As a result, the world of recruiting and has also reached unparalleled success. «Read the rest of this article»

Montgomery County, TN – Tennessee Department of Transportation says starting Monday, June 18th through Wednesday June 20th, from 9:00am to 3:00pm, there will be one lane periodically closed on I-24 in both directions in Robertson County and Montgomery County to move equipment between mile marker 18 and mile marker 12 in order to trim vegetation overhanging the roadway.
One Lane will remain open. «Read the rest of this article»
Market Commentary by Scott J. Brown, Ph.D., Chief Economist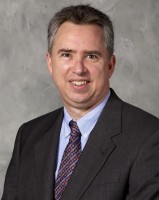 Retail sales fell 0.2% in May, matching the consensus forecast, but not quite as expected, as auto dealership sales rose 0.8% instead of falling (as the unit sales reported by the automakers did, seasonally adjusted). Ex-autos, sales fell 0.4%, pushed down partly by lower gasoline prices. Sales of building materials fell 1.7%, following a 2.3% drop in April – yet, sales of building materials for the first five months of the year were up 11.1% vs. the same period in 2011. That's not weak.
Overall retail sales were up 7.0% y/y for the first five months of the year. Hence, this appears to be a weather story – the same story we saw in nonfarm payrolls (stronger in January and February at the expense of slower numbers in March, April, and May. Note that the folks at the Fed are smart enough to figure this out. «Read the rest of this article»
Nashville, TN – Summertime evokes charming images of long, peaceful days relaxing in sun-dappled shade, but the reality is that summer usually has more crazy days than lazy ones.
All we can hope to do is carve out a few periods of calm and tranquility to enjoy with family and friends. A casual dinner party with a few close friends or a special family supper can be a brief summer retreat.
«Read the rest of this article»
Clarksville, TN – Captain Craig Gipson says he's been in a uniform since he was seventeen, so it was only natural that when he left military service after a twelve year career, that he would become a cop.
Now, as commander of the Clarksville Police Department's "Special Operations" unit, Gipson is responsible for everything from drugs and homicide to domestic violence and crisis negotiation.  In an interview on "Clarksville in Review" on 1400am WJZM, Gipson talked about his department. «Read the rest of this article»

Clarksville, TN – The weekly Clarksville Parks and Recreation Department Recreation Report provides Clarksvillians with a glimpse at the activities and events that are available from the Parks and Recreation Department for them to enjoy together as a family.
This weeks highlights include:
Kip Moore to Headline Riverfest 2012
March to the Past
Annual Independence Day Celebration
The Mayor's Summer Night Lights
*NEW* Youth Kickball
Fall Adult Softball Meeting Scheduled
Movies in the Park
Adaptive Swim Lessons
«Read the rest of this article»