Nashville Sounds Baseball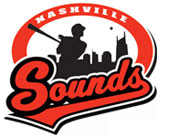 Nashville, TN – Third baseman Andy Gonzalez led off the bottom of the ninth inning with a home run to power the Nashville Sounds to a 3-2 walkoff victory over Oklahoma City RedHawks on Wednesday evening at Greer Stadium.
Gonzalez's blast, his sixth of the year, came on a 3-2 offering from RedHawks right-hander Adalberto Flores and gave Nashville (29-44) its 11th last at-bat victory of the year.
«Read the rest of this article»

Clarksville, TN – On June 20th, around 8:30pm, Clarksville Police received a tip of a possible location of the runaway/missing juvenile, Megan Crawford. Officers found Megan at a Secretariate Court address, which is the residence of her boyfriend. She was found safe and unharmed. Megan had been missing since June 8th, 2012.
Her parents have been notified and Police are sorting out the details.
For more on the story, see: Clarksville Police request the public's assistance in locating a Runaway Teenager, Megan Crawford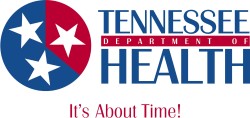 Nashville, TN – A simple bedside test soon to be required for all babies born in Tennessee can detect a significantly higher number of critical congenital heart defects. Pulse oximetry testing will become part of the standard Recommended Uniform Screening Panel now in place across Tennessee effective January 1st, 2013.
Currently, Tennessee screens 29 conditions that are part of the National Recommended Uniform Screening Panel. Pulse oximetry, which determines the amount of oxygen in a baby's blood and also measures heart rate, can help identify up to 20 percent more babies with defects than previous exam methods. «Read the rest of this article»

Clarksville, TN – On June 20th, 2012 around 6:30pm, Derek Allen Brown was located and taken in custody by Clarksville Police without incident at the Shell Sudden Service at 2699 Highway 41A South.
He admitted to committing the robbery at Big Lots.
«Read the rest of this article»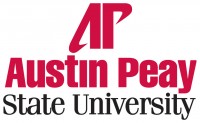 Clarksville, TN – Austin Peay State University alumni who would like to come back to campus to see all the many changes that have occurred in the years since they graduated are invited to Alumni University on Saturday, July 28th.
Alumni University also is open to friends and supporters of APSU. Cost is $30.00 per person or $45.00 per couple. Tuition includes all course offerings, activities, transportation, tours and meals during the event. «Read the rest of this article»

Clarksville, TN – After the media released the photographs of the woman that bilked an 81 year old man out of $400.00, there was a steady stream of calls to the Clarksville Police Department identifying the woman as Stephanie Robinson. Detective Justin Bailey contacted Robinson and asked her to come in for an interview, which she agreed to.
Initially, the woman vehemently denied that she was one in the photographs. But, finally admitted that she was the one with the 81 year old man in the photographs at the bank.
«Read the rest of this article»
Nashville, TN – It has been an honor to serve as the Tennessee State Representative of the 74th district and today I am declaring my bid for re-election. I will continue to focus on what is important for the people of Humphreys, Houston and the western part of Montgomery County.  Over the past years I have had a strong focus on constituency needs, education, environment and veteran issues.
I was born to two school teachers, my mother a math teacher and father a science and agriculture teacher. After graduating from Castle Heights Military Academy located in Lebanon, Tennessee,  I attended the University of Tennessee – Knoxville were I received a Bachelor of Science degree in Civil Engineering. Currently I hold a Professional License and I am also a member of the Caldwell Masonic Lodge.
«Read the rest of this article»

Clarksville, TN – On June 18th, 2012, around 9:45am, Big Lots, 1041 South Riverside Drive was robbed by an armed gunman.
The investigation into the robbery by Clarksville Police Detective Josh Jobe has lead to Derek Allen Brown (W/M, DOB: 6/20/77, Given address: Homeless) being identified as the man that robbed Big Lots on Riverside Drive. A photographic line-up was shown to witnesses and they confirmed Brown was the person who robbed the store.
«Read the rest of this article»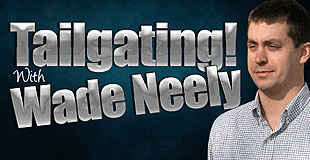 Clarksville, TN – With the NBA Finals nearing a conclusion and the start of college football season still over 70 days away, things are starting to move pretty slowly in the sports world.
And, unless you're a soccer fan, (Euro 2012 has been fantastic thus far, by the way) the Summer Olympics are about the only meaningful sports on tap for the next two months.
Heck, when you factor in "Game of Thrones" and "Mad Men" already being wrapped up with their respective seasons, we are pretty much removed of all quality sports and entertainment for the rest of summer. «Read the rest of this article»

Clarksville, TN – On June 19th, 2012, around 3:00am, a 21 year old pregnant woman was driving west on Ashland City Road, went off the roadway, and crashed into a cement culvert.
The name of the woman involved in the single car collision is Brooke Nycole Golden (W/F, DOB: 3-12-91; Given Address: 225 Millstone Circle, Clarksville, TN) and she is in stable condition.
«Read the rest of this article»