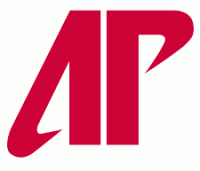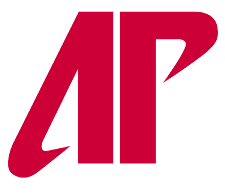 Indianapolis, IN – Austin Peay State University's student athletes stayed the course in classroom, with each of the athletic department's 15 teams meeting the Academic Progress Rate (APR) criteria required by the NCAA in the latest release of those ratings, Wednesday.
The Governors football and basketball teams were both well ahead of the national APR average. Men's Basketball posted a 974 APR over the four-year period, 24 points above the national average of 950.
Austin Peay's football program was well above average as well, finishing the four-year period with a 968 APR while the national average was 948. In addition, the Lady Govs basketball team was ahead of the national curve – its 986 APR well above the national average of 970.
"The academic progress of our student-athletes is a cornerstone of our athletics department," said Austin Peay athletics director Dave Loos. "I have long said I have two goals for every student-athlete at Austin Peay — when they leave they should have a ring on one hand and a diploma on the other. These latest numbers from the NCAA prove we are well on our way to achieving both of those goals."
Every Division I sports team calculates its APR – now in its ninth year – based on the eligibility and retention of each scholarship student-athlete. Teams scoring below certain thresholds can face sanctions, such as scholarship losses and restrictions on practice. Rates are based on the past four years' performance.
Among Austin Peay's 15 athletic teams, eight reported a four-year APR lower than the national average. However, only one of those teams was significantly (more than 10 points or 10 percent of the maximum score) behind the national average.
Comparing Austin Peay's 2011 numbers against its 2010 numbers, 13 of the athletic department's 15 teams showed an improvement from year-to-year (see table below). The Govs cross country team showed the most improvement in the average, moving its average from 936 in 2010 to 981 in 2011.
NCAA President Mark Emmert noted that year-to-year comparisons are showing some flattening out over time and even some slight decreases which is not unexpected.
The most recent APR scores are multi-year rates based on the scores from the 2007-08, 2008-09, 2009-10 and 2010-11 academic years.
APR scores per institution, along with penalties per school and teams receiving public recognition, are available online through the NCAA's searchable database.
Team
2011 APR
vs. 2011 Division I
average
2010 APR
2011 vs. 2010
Baseball
961
-6
932
+29
Football
968
+20
967
+1
Basketball (M)
974
+24
974
0
Cross Country (M)
981
+8
936
+45
Golf (M)
938
-35
929
+9
Tennis (M)
969
-4
962
+7
Softball
985
+7
990
-5
Basketball (W)
986
+16
967
+19
Cross Country (W)
980
-1
969
+11
Golf (W)
992
+7
984
+8
Soccer (W)
971
-9
965
+6
Tennis (W)
980
-2
976
+4
Indoor Track (W)
966
-8
957
+9
Outdoor Track (W)
968
-7
957
+11
Volleyball (W)
995
+15
976
+19