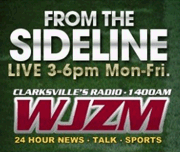 Clarksville, TN – Wish you could have been there to see Dale Earnhardt Jr., break his 143-race losing streak this weekend and you want to be there to see if he can win it again?
Or is Matt Kenseth, Jimmie Johnson, Jeff Gordon, Tony Stewart, Carl Edwards, Kasey Kahne or even Kyle Busch your favorite racer?
Maybe you've never been to a NASCAR Sprint Cup Race or a Nationwide Series or Camping World Truck Series race or you've been so many times that you can't wait for you next trip and are fully versed in what makes each track so different.
Whatever your level of interest, 'From the Sideline with James D. Horne and Wade Neely', will be you place to go to win tickets to races at the Kentucky Speedway next Thursday (June 28th), Friday (June 29th) and Saturday (June 30th) during the 'Kentucky Speedway Race Weekend' giveaways.
Starting today at 3:00pm, Wade and James will be giving away race and fan zone tickets to next week's NASCAR races at the Kentucky Speedway in Sparta, KY.: the Camping World Truck Series UNOH 225 on Thursday, June 28th; the Nationwide Series Feed The Children 300 on Friday, June 29th and the Sprint Cup Quaker State 400 on Saturday, June 30th!
Two of the giveaways will include two tickets to all three races (Truck, Nationwide, Sprint) and Fan Zone tickets!
The other packages include tickets to both the Truck and Nationwide Races and Fan Zone tickets!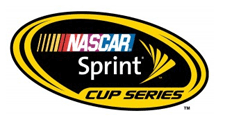 The only way you can win is by listening to the Dynamic Duo everyday!
So tune into at 3:00pm today and all this week to WJZM at 1400AM or click here to listen live! Or listen on your iPhone or iPad at Shoutcast.com or Winamp on your Android or download Mundu Radio on your Blackberry.